As October unfolds, it's time to express our gratitude to the educators who shape our lives and futures. Teacher's Day, celebrated in various parts of the world, offers a special opportunity to honour the hard work and dedication of teachers.
Mezzanine Bar & Kitchen
Mezzanine Bar & Kitchen, located in Souk Madinat Jumeirah, Dubai, is gearing up to honour educators on World Teachers' Day. On this special occasion, teachers can partake in a 2-for-1 drink deal from their exclusive menu, which boasts a variety of beverages including hops, grapes, juices, and more, available throughout the day. The venue boasts a charming outdoor seating area next to a picturesque water canal, offering a captivating view of the renowned Burj Al Arab. Inside, guests can bask in a cosy and welcoming ambience while relishing delectable food and drinks, all while enjoying pleasant music.
October 5. Call +97158 599 4659.
Yoko Sizzlers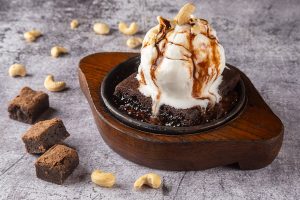 World Teachers Day is approaching, and Yoko Sizzlers, renowned for offering over 60 diverse Sizzler options since March 1998 in Dubai, has something special in store for educators! When you visit Yoko Sizzlers and present your teacher ID, you'll be treated to a complimentary sizzling brownie with every Sizzler purchase.
October 5. Call +9714 396 8668.