This summer, head to these exquisite venues with loved ones and experience exciting UAE dining deals and offers
Armani Hotel Dubai
Armani Hotel Dubai presents its highly anticipated four-course summer menu series featuring three renowned restaurants, Armani/Amal, Armani/Hashi, and Armani/Ristorante. Guests can indulge in a diverse range of flavours, starting with contemporary Indian cuisine at Armani/Amal featuring elevated street food and tantalizing mains, Armani/Hashi for Japan's 47 prefectures creatively reinterpreted in Chef SK's signature style, and the Michelin-starred Armani/Ristorante to experience a culinary journey through Italy with a curated collection of exquisite dishes.
June 1-August 31. AED349 per person. Visit website.
Bla Bla Dubai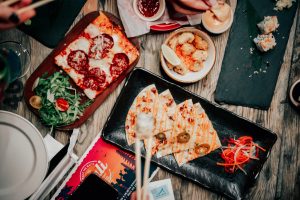 Escape the heat with Bla Bla's Friday night brunch going indoors for the season. The renowned Bali-themed brunch will be taking place in The Backroom featuring three eclectic bars, a disco ball DJ booth, live performances by percussionists and dancers, and tantalizing dishes including Salt and pepper squid, Dynamite mushrooms, California roll, Margherita pizza, Sausage rolls, and Cheese Quesadillas.
Friday from 8-11pm. AED149 including soft beverages. AED299 including unlimited house beverages. Contact +9714 584 4111. Visit Instagram.
The Coterie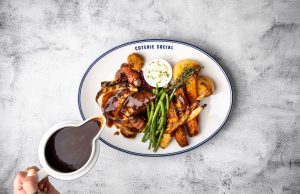 With a focus on using fresh, locally sourced ingredients, The Coterie offers a range of hearty English dishes including a delightful selection of meats including succulent Roast beef, tender Roast lamb, and Roast chicken. In addition, vegan alternatives are also available, accompanied by a delectable array of accompaniments such as Yorkshire puddings, rich gravy, and an assortment of root vegetables, ranging from cauliflower and leek cheese to perfectly roasted potatoes and sage-infused onion stuffing. Conclude your meal with desserts such as Eton mess, Sticky toffee pudding, or caramel Tia Maria tipsy cake.
Weekends only. Visit website.
Le Meridien Abu Dhabi
Indulge in Italian gastronomy at Little Tuscany's Weekend Brunch, which commences with a tantalizing sharing platter showcasing freshly baked Focaccia, an assortment of mixed Bruschetta, a refreshing House salad, crispy Frito mista, and Mozzarella sticks. Diners can then savour a choice of made-to-order pasta from the dedicated station or craft their own pizza adorned with an array of irresistible toppings. The dessert selection features Lemon meringue pie, Tiramisu, and other treats.
Saturday and Sunday from 12:30pm-4pm. AED129 per person including food (additional AED20 for soft package). AED80 per adult for pool and beach access and AED65 per kid aged under 12. Call +97156 688 5361.
Ibn AlBahr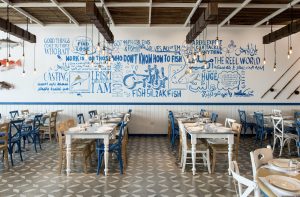 Situated within Palm Jumeirah's Club Vista Mare, Ibn AlBahr invites diners to indulge in Paella Tuesdays, set against panoramic views of the sea with a cosy dining experience. Savour the signature Paella featuring a combination of local vegetables and the freshest catch of the day, prepared in the traditional Paella pan.
Tuesday from 12pm-2am. AED220 for two and AED380 for four. Call +9714 553 9575.
Jones the Grocer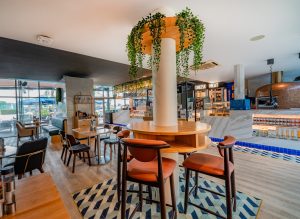 Calling all trivia enthusiasts! Put your knowledge to the test with the brand-new Quiz Nights hosted by Quiz Master Steve Shore. Gather your friends for an exciting Quiz meal or explore the enticing à la carte menu offering a variety of classic dishes and beverages including mouthwatering charcuterie boards with gourmet meats and cheeses, succulent burgers, and plenty more.
Last Saturday of each month. 7pm-9pm. AED99 per person. Call +9714 602 1814 or restaurantreservations@hyatt.com.