Sponsored: On the 13th of October, prepare for a unique culinary extravaganza as Chef Rittiyos Hayatapan of Tong Thai and Chef Alexander Stumpf of BB Social Dining join forces to present an extraordinary five-course dinner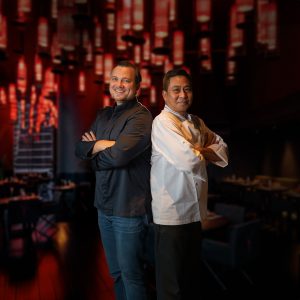 JW Marriott Marquis Hotel Dubai's acclaimed Thai restaurant, Tong Thai, is set to host a special five-course dining event, skillfully crafted and presented by the renowned chefs Rittiyos Hayatapan of Tong Thai and Alexander Stumpf of Dubai's beloved BB Social Dining. The progressive five-course menu showcases their innovative culinary creations, blending their distinctive styles seamlessly to offer a special menu, bursting with diverse tastes and textures.
Collaborating with Chef Rittiyos for this flavorful evening is Chef Alexander Stumpf, the Executive Chef and Co-Founder of BB Social Dining in DIFC. After almost two decades in the UAE, Chef Alexander has continuously diversified his culinary expertise to embrace a broad spectrum of global flavours and culinary creations, and through BB Social Dining, he has harnessed this platform to curate an exceptional Far-Eastern menu.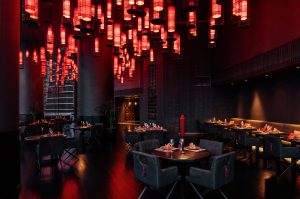 The culinary journey begins with a serving of Super green hummus & chicken, featuring chickpeas, tahini, edamame hummus, and cooked chicken larb salad. The second course presents Massaman gyoza, featuring slow-cooked massaman brisket, sweet potato, and spring onion. Continuing this gastronomic adventure, diners can relish the Softshell crab bao, which includes crispy fried softshell crab served in a pillowy soft bao, green mango slaw, and wasabi sauce. The fourth course, Prawnstar, offers pad Thai noodles, prawn tempura, crispy chili mayonnaise, and shiso leaves.
To conclude this extraordinary dining experience, guests will be treated to the Baonut, a unique fusion of bao buns and doughnuts filled with pandan custard, coconut dulce de leche, and mango ice cream.
October 13. 7:30pm onwards. AED245. Call +9714 414 3000. Visit website.