BBC Good Food Middle East has tracked down the five most exciting restaurant launches (and relaunches) taking place this May in Dubai Zahira, H Hotel Expected to open doors this month, chef Greg Malouf's latest project promises a stylish take on traditional Middle Eastern dishes. The menu presents Levantine dishes as artistic expressions, outlined as …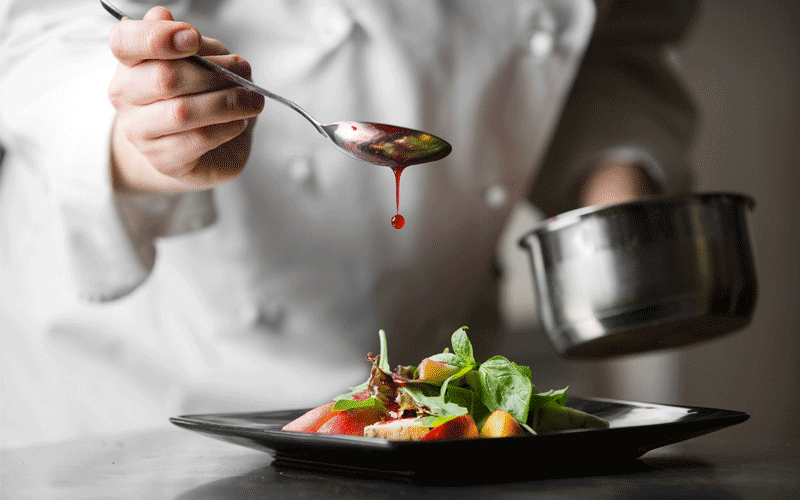 BBC Good Food Middle East has tracked down the five most exciting restaurant launches (and relaunches) taking place this May in Dubai
Zahira, H Hotel
Expected to open doors this month, chef Greg Malouf's latest project promises a stylish take on traditional Middle Eastern dishes. The menu presents Levantine dishes as artistic expressions, outlined as the 'Art of Mezza', 'Art of Sharing', 'Art of the Garden' and 'Art of Sweet Design and Tradition'. Expect dishes like salmon kibbeh, duck bisteeya, wagyu basturma, and seven vegetable tagine. The venue is described as a vibrant destination for generous dining and indulgent cocktails with every dish reflecting the flare and flavour celebrated across the Levant.
For more information, visit H Hotel, or call + 971 4 501 8888
Waka, The Oberoi, Dubai
This newly opened eatery offers a fusion of Latin American flavours combined with Japanese seasonings, using French techniques. Under the direction of executive chef, Roberto Segura, the menu presents an array of dishes, including the likes of hot rock ceviche and beef pachamama. Divided into two areas – the main restaurant seats up to 90 guests, and the Chef's Bar seats up to eight.
For more information, visit Waka, The Oberoi.
Bianca, The Beach at JBR
The brand's second venue launch in Dubai, Bianca offers an authentic Italian culinary experience with seafood dishes, pizzas and Neapolitan street food. Known for its fresh and locally produced mozzarella and burrata, Bianca's menu comprises traditional Neapolitan recipes with a strong focus on freshness, quality and authenticity. Must try dishes include the 'spaghetti alle vongole' and 'scottata di tonno', a gently baked yellowfin tuna with a pistachio crust. Bianca's first venus is located at Box Park.
For more information, visit Bianca.
Veri Peri, Copthorne Hotel Deira
For the first time in the UAE, this authentic Portuguese restaurant has opened doors. Originally launched in the UK, Veri Peri serves favourites from Portugal including the traditional chicken espetada, Veri Peri sizzling steak and the traditional cataplana, plus much more – including a vegetarian menu. Veri Peri serves its own range of Veri Peri sauces, from spicy to flaming hot, including garlic, lemon and herb, plus lime and coriander variants. Now open in Deira, the restaurant will open its second branch in Motor City this month.
For more information, visit Copthorne Hotel Deira or call +971 4 263 8638
Trader Vic's, Crowne Plaza Dubai
Last month, this iconic eatery re-launched, debuting its newly refurbished interiors. Since it first opened doors in 1994, Trader Vic's at Crowne Plaza Dubai has consistently offered a warm escape from the city's hustle and bustle. Inside, delight in an exotic ambiance and authentic Polynesian décor where the walls are wrapped in handmade tapa cloth from the island of Tonga, carved Marquesan tikis and tribal masks from Papua New Guinea. The new interiors also boast seating with contemporary fabrics and carpet designed exclusively for Trader Vic's. Known for its hearty, value for money offering, Trader Vic's at Crown Plaza Dubai is somewhere to visit for a great time this month.
For more information, visit Crowne Plaza Dubai or call 800 276963.