Le Cirque Dubai, The Ritz-Carlton, DIFC New York classic, Le Cirque is set to open doors in Dubai this month, to offer high-quality French cuisine. Taking influence from an original menu developed by notable chefs: Daniel Boulud, David Bouley and Christophe Bellanca – Le Cirque Dubai will offer a modest approach with fresh, light and …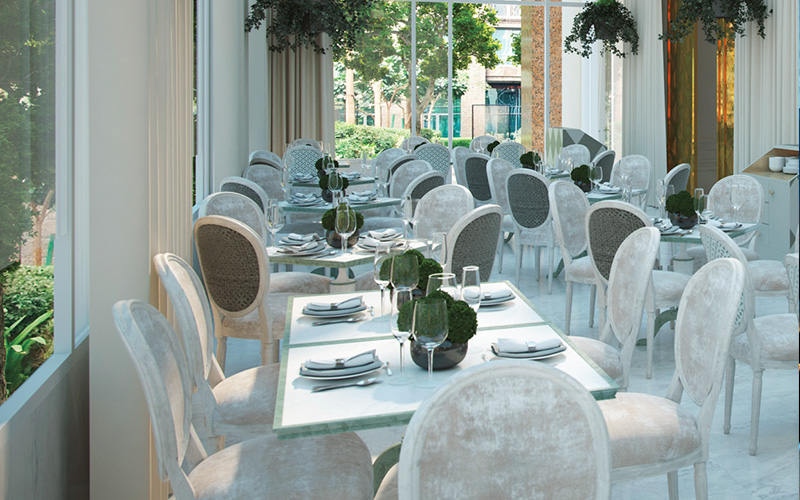 Le Cirque Dubai, The Ritz-Carlton, DIFC
New York classic, Le Cirque is set to open doors in Dubai this month, to offer high-quality French cuisine. Taking influence from an original menu developed by notable chefs: Daniel Boulud, David Bouley and Christophe Bellanca – Le Cirque Dubai will offer a modest approach with fresh, light and contemporary â la carte dishes. The restaurant and bar is said to be elegantly finished with sleek accents and stylish touches, with a tranquil winter garden that overlooks DIFC's terrace area. The restaurant will be open from noon until 1am daily. Call 04-3722444
Jekyll & Hyde Public House, DIFC
Brought to us by 4-front, the management company behind The Scene by Simon Rimmer and La Cala beach bar, Jekyll & Hyde is a new gastro pub, serving up hearty, home cooked British favourites from breakfast through to dinner. Weekly promotions include treats like curry and a Kingfishes for Dhs99 on Mondays, roast dinners for Dhs99 from Friday – Saturday, plus the 'Great British Brunch' on Fridays and Saturdays for Dhs350 – plus more. Call 04-3335518.
Chez Charles, D3
A new French brasserie has launched in D3, comprising a restaurant, outdoor terrace and lounge. The venue is chic and boasts inviting Parisian charm, while the food is contemporary and prides itself on sourcing only the highest quality meat, fish and vegetables. Call 04-5122444.
Coya Abu Dhabi, The Galleria
Following the success of its Dubai outlet, Coya has launched in Abu Dhabi as part of The Galleria Dining Collection. Offering exotic tastes from Peru, Coya is know for its contemporary Peruvian cuisine with a Latin American flair. The multi-dimensional venue houses a colorful pisco lounge, restaurant, terrace and a private dining room. Call 02-3067000.