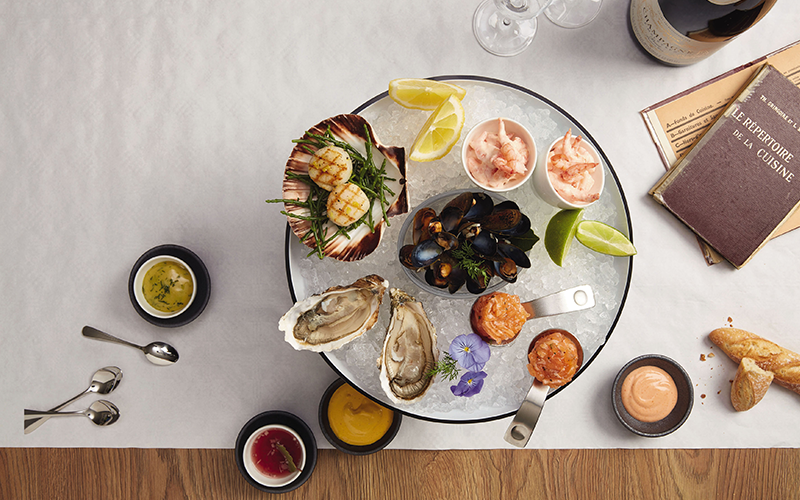 For one month-only, Movenpick hotels around the world will be running a limited-edition French bistro menu.
The menu is called "Bistronomie" and based on the bistro movement in the 1990s, when chefs reinvented traditional French dishes. For starter, diners can enjoy "rillettes de canard" (shredded duck meat cooked traditional style) or a "plateau de fruits de mer" (a seafood platter with mussels, oysters, tartar salmon, prawns and scallops). For mains, there's a delicious "pot-au-feu a la bourgeoise" (beef top side hot pot) and a "cordon bleu au comte" (veal escalope stuffed with comte cheese). Finish of the meal with a platter of French cheeses or the "gateau au chocolat reine de saba" (the queen of Sheba chocolate cake, with 72% cocoa).
Whet your appetitie? The menu is available at Soul restaurant in JBR and Sicilia in Ibn Battuta in Dubai.
"When it comes to gastronomy, Mövenpick is a pioneer, known for its culinary innovation and ability to create classic dishes with a twist, which is very much akin to the "Bistronomie" movement," said Olivier Chavy, President and CEO of Mövenpick Hotels & Resorts.
Thomas Hollenstein, Director of Food & Beverage Europe, Mövenpick Hotels & Resorts, who has led the team of chefs developing the "Bistronomie" dishes, added: "We have encapsulated the essence of French cuisine, but in a fresh and exciting form and importantly, acknowledging the personal tastes of our discerning diners and guests around the world."
Details: the menu will run until 20th November 2017. For more information, visit Bistronomie.