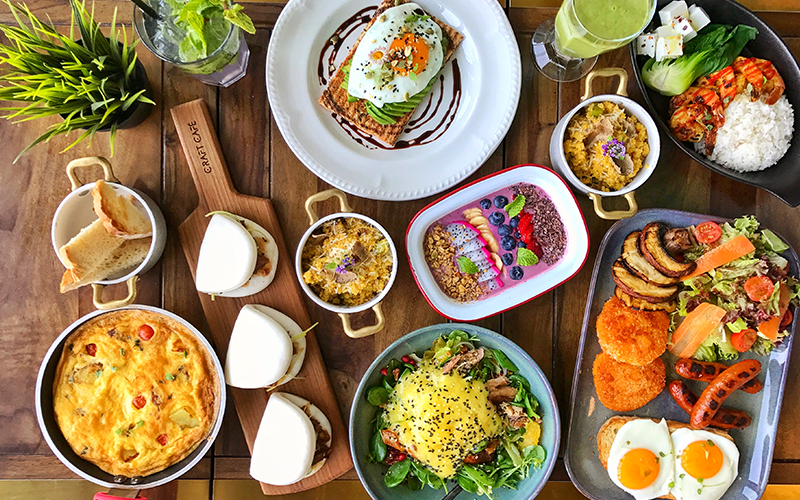 Bored of the same old places? Here's our pick for the best "UAE new places to try" this autumn
Galvin Dubai, City Walk
Following the successful launch of Demoiselle by Galvin earlier this year, brothers Chris and Jeff Galvin were back in Dubai last month to see the opening of their latest fine dining restaurant, Galvin Dubai. Inspiration is drawn from a commitment to 'Best of British', infused with a Mediterranean Basin flair; an evocative array of Italian, Southern French and North African 'flavours of the sun'. Located in City Walk's licensed area, The Square, Galvin Dubai fuses a vibrant restaurant, bar and lounge. See galvindubai.com.
La Petite Maison Abu Dhabi
Gastronomes, mark your calendars. The firm Dubai favourite French restaurant, La Petite Maison (LPM) is set to open doors in Abu Dhabi this month on October 15. Bringing French-Mediterranean cuisine influenced by Ligurian Italy to Abu Dhabi, La Petite Maison will accommodate 80 patrons in its French-inspired vibrant indoor space. For a view of the capital's skyline while savouring signature dishes, diners can enjoy the outdoor terrace, which seats 60 guests.
Chateau Blanc, Jumeirah Beach Road
Chateau Blanc, an elevated patisserie specialising in bespoke, custom-made cakes and desserts has opened its first venue in the Middle East. Guests can browse an array of French delicacies made from the world's finest ingredients, meticulously designed and made using artisan techniques daily on the premises, to be enjoyed in the venue, or to take-away. As the weather cools, guests can also enjoy breakfast, lunch or dinner on the spacious terrace with expansive views over the Dubai cityscape. Call 04-5597872.
The Powder Room, DIFC
The Powder Room, based in the Al Fattan Currency House in DIFC, will open doors on October 3, 2017. Enjoy a decadent unlimited cheese and grape night, from a bite of blue to classic cheddar, for Dhs90 per hour.
Craft Café, Dubai Design District
A new ethnic inspired eatery, nestled in the dynamic Dubai Design District, Craft Café opened doors recently to serve up happy, healthy, homemade food. The space was lovingly designed by the founders and provides an earthy environment for customers to relax, enjoy and linger for breakfast and lunch. Craft Café's co-founders come from an extensive background in some of the world's top restaurants and have a combined experience of 20 years. The food crafted at Craft Café is engineered by Roberto Segura who was been nominated as 'chef of the year' at the BBC Good Food ME Awards 2014 and as Best Latin American chef of year in The Pro Chef Awards 2017. Craft Café provides a variety of tasty dishes ranging from all day breakfasts, salads, hearty mains, wraps to drinks such as hand harvested tea, smoothies and artisanal coffee blends. Contact 04-5149032, hello@craftcafe.ae or visit craftcafe.ae.
Dunes Café, Shangri-La Hotel, Dubai
A new concept called the 'Jewellery Box High Tea', has launched at Dunes Café. Available daily from 1pm – 6pm, for Dhs180, discover fashionable patisserie and savoury treats placed in a myriad of drawers – from butter cookies, and macadamia nut tart with Chantilly milk chocolate, to café latte panacott and lipstick jelly, there's plenty to choose from. Call 04-4052703.
Moombai & Co. Café and Bar, H Hotel
Newly opened, this café is inspired by Mumbai's traditional Irani- Parsi cafes – and is the place to be for something different. Enjoy everything from a hearty morning breakfast with poached eggs or Bheeda baked with eggs to a traditional barbeque section with meats, charred vegetables and bread. Call 04-5018607.