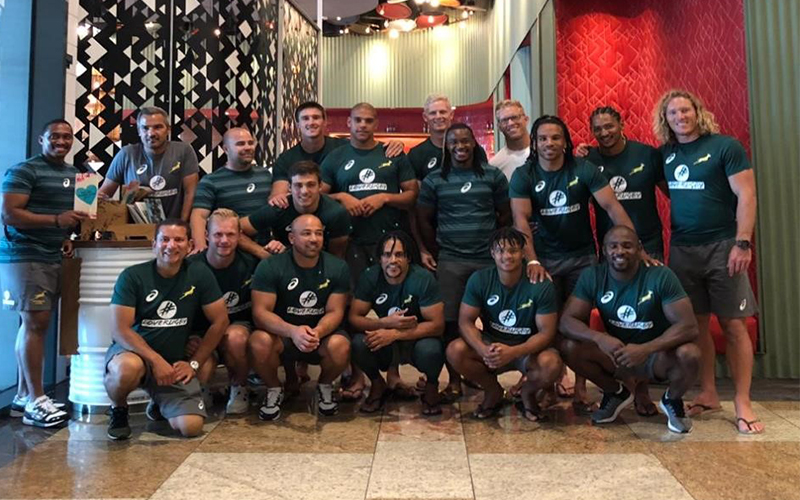 Ever wondered how professional sports teams refuel ahead of major tournaments?
Well, South Africa's Dubai Rugby Sevens' stars proved how hungry for success they are – by tackling a huge lunch on the eve of the 2018 competition.
The sporting heroes, nicknamed Blitzbokke, hit the famous peri-peri chicken restaurant, Nando's – at Dubai Festival City, and in a sitting lasting almost two hours munched their way through more than 20 portions of the spicy food.
Speaking after the monster lunch, captain Philip Snyman said the current world champions were well prepared for the tournament and ready for action.
He said, "We have had a great lunch and are now in the final couple of days preparation before the Rugby Sevens.
"It's a fantastic tournament and we know the competition will be tough. But our focus is 100% and it's time to show what we can do."
Nando's is one of South Africa's most famous food exports and is massively popular in the UAE and across the Middle East.
The flame-grilled chicken went down well with the rugby stars in need of healthy protein – and a taste of home.
Philip added, "It was great to get into Nando's and get stuck in as a team. We love coming to Dubai and this was the perfect spot for us to fuel up before the Dubai Sevens."
If you enjoyed this article, you may be interested in reading about the new Nando's restaurant coming to the Middle East this December.