Dives Holding spreads the flavour with a new CZNBurak Burger location in Dubai Hills Mall
CZN Burak Burger is an elevated, casual dining experience from the celebrated Burak Özdemir, famously known as CZN Burak. After the opening of it's Dubai Mall space (read more here), the brand has now revealed a brand new location in the newly unveiled Dubai Hills Mall.
Diners can expect a fusion of traditional Turkish flavours and a modern interpretation of international cuisine at CZN Burak Burger. Not only that, look forward to a menu featuring combos of the best loved items introduced at the Dubai Mall outlet, crafted with premium ingredients such as black angus, locally sourced halal kofta and pure angus beef hotdogs, in addition to vegetarian options with soy bean patties, each dressed with the brand's signature sauce and local condiments such as tahini.
The new restaurant has also introduced four new signature options for food enthusiasts to enjoy.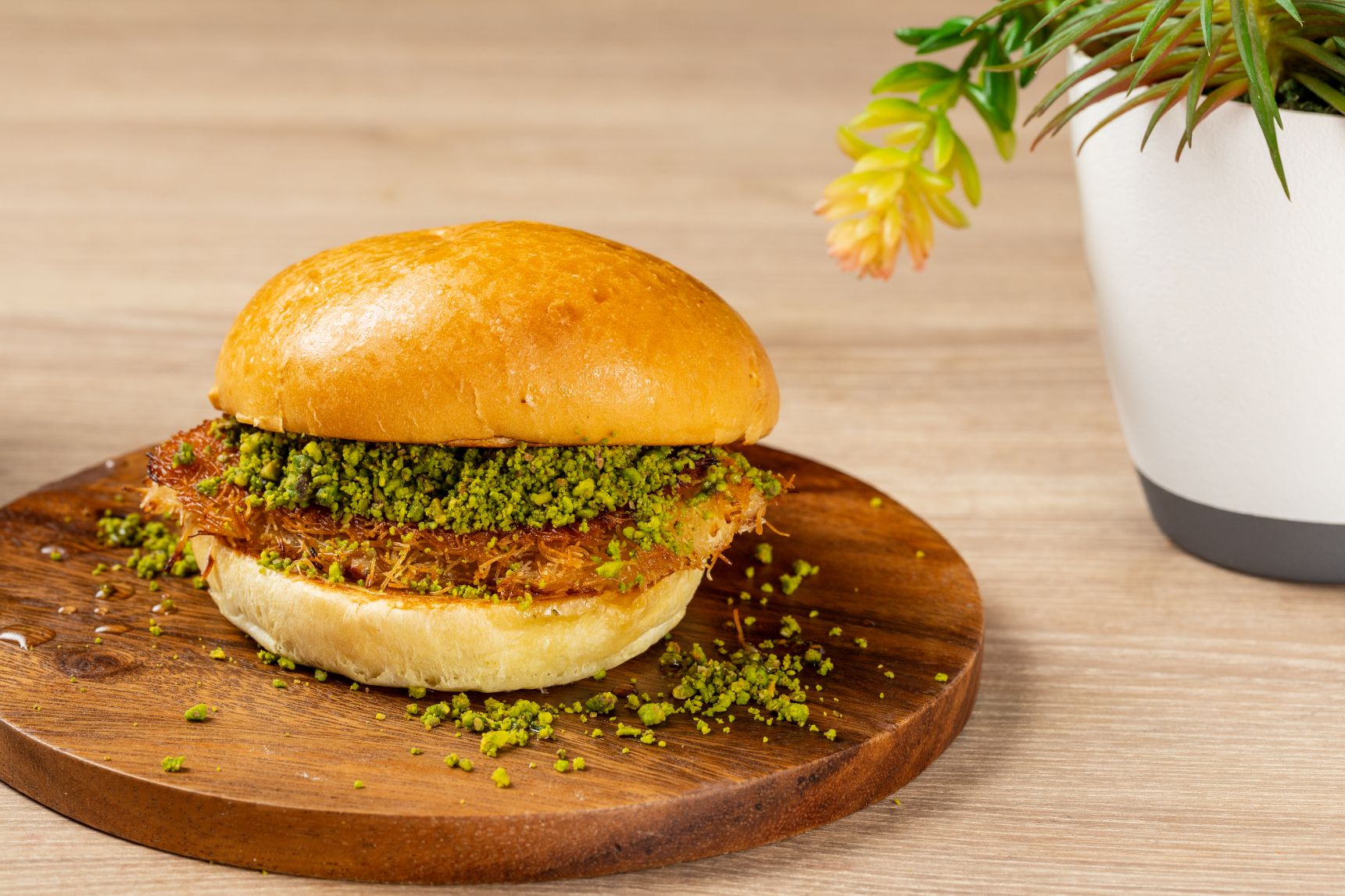 Diners with a sweet tooth can feast on the CZN kunafa bun, complemented by a myriad of sips and flavoured shakes, including the CZN-Licious with kunafa and pistachio, a creamy peanut butter shake, a rich oreo shake and more.
CZNBurak Burger Dubai Hills is sited on the ground floor of Dubai Hills Mall and has a seating capacity of 100, with 74 indoor sets and 24 al fresco options. Speaking about this new outlet extending Dives Holding's potfolio in Dubai, Rizgar Sak, Chairman stated that the new opening represents the ambitious plans they have been working on to provide an addition to the UAE's food and beverage scene.
Daily from 10-12am. Visit Instagram.