Sponsored: Roberto's, DIFC's homegrown lifestyle dining pioneer, celebrates 10 years of success and looks onward to future ambitions

In 2012, an original concept boldly made its way into the lifestyle-dining space in Dubai's fast-growing DIFC district. That restaurant, Roberto's, went on to carve out its own distinct place in Dubai's F&B landscape as an ultra-modern, award-winning Italian restaurant.
Roberto's has generated a reputation as a brand that has never rested on its laurels. By being one of the first dining destinations to adapt to the dynamic Dubai demographic, Roberto's blazed the trail for other restauranteurs to benchmark against and follow. Since then, Roberto's has become a rare Dubai-origin culinary concept that has successfully gone international, besides establishing itself as a DIFC institution.
Over the last decade, the Roberto's brand has grown into an icon in the UAE dining scene and has ventured into international markets and culinary verticals with great success. Needless to say; it has been a busy period for the team behind the brand. Plans are afoot for the brand to grow a bigger footprint in the Middle East and to also expand operations to new destinations in the Asian market.
Roberto's has made impressive strategic moves and has shown great agility by creating "Roberto's at Sea" in 2020 – a unique maritime adventure on a 52-foot yacht with a private chef, attendant and bar service. Launched in 2020, Roberto's at home catering division proudly boasts the likes of Huda Kattan as clients in the UAE.
The genesis
Mustafa Turgul, Roberto's Brand Ambassador and co-founder, has been at the heart of the brand's evolution since its opening; and he is renowned for his legendary approach to hosting spectacular soirées. Mustafa's F&B experience in Dubai dates back to the 2000's, boasting a wealth of experience which he brings to elevate the Roberto's brand in all aspects. His passion and vision for a trend-setting, modern Italian concept came true when he opened the doors in 2012 and he has never looked back.
Reflecting on Roberto's origins he says, "When we opened Roberto's in DIFC, the trend in Dubai's restaurant scene was for big groups, hotels or investors to bring in global restaurant brands and to simply press play. We wanted to challenge this thinking and to create something original, new and independent that was born in Dubai. I am so proud of what the team has achieved over the last 10 years with the brand, and so excited for the 10 years ahead."
A lifestyle dining brand is born
Mustafa and the talented team have curated an experience at Roberto's that is as much of a lifestyle or fashion statement, as it is a dining or lounge experience. It was one of the first destinations in the city to craft a multi-faceted affair that incorporated vibrant entertainment, a world class cigar lounge and a stylish concoctions bar to marry with their critically-acclaimed fare. The brand has ensured its relevancy by always evolving to match Dubai's appetite for all things exquisite.
As a Dubai leading entertainment venue, Roberto's has become synonymous with exclusivity, which is why it is a preferred dining destination for global tastemakers including the likes of Bill Clinton, Lionel Messi, Jennifer Lopez and international royalty.
Steeped in world class execution
While Roberto's has always been a favoured lifestyle spot for Dubai's movers and shakers, the culinary program has bona fide credentials which have always been at the core of the concept. The award-winning Group Executive Chef ​​Francesco Guarracino collaborates with the renowned 9-starred Michelin chef Enrico Bartolini for every new menu release, which inevitably positions Roberto's as a novel Italian experience.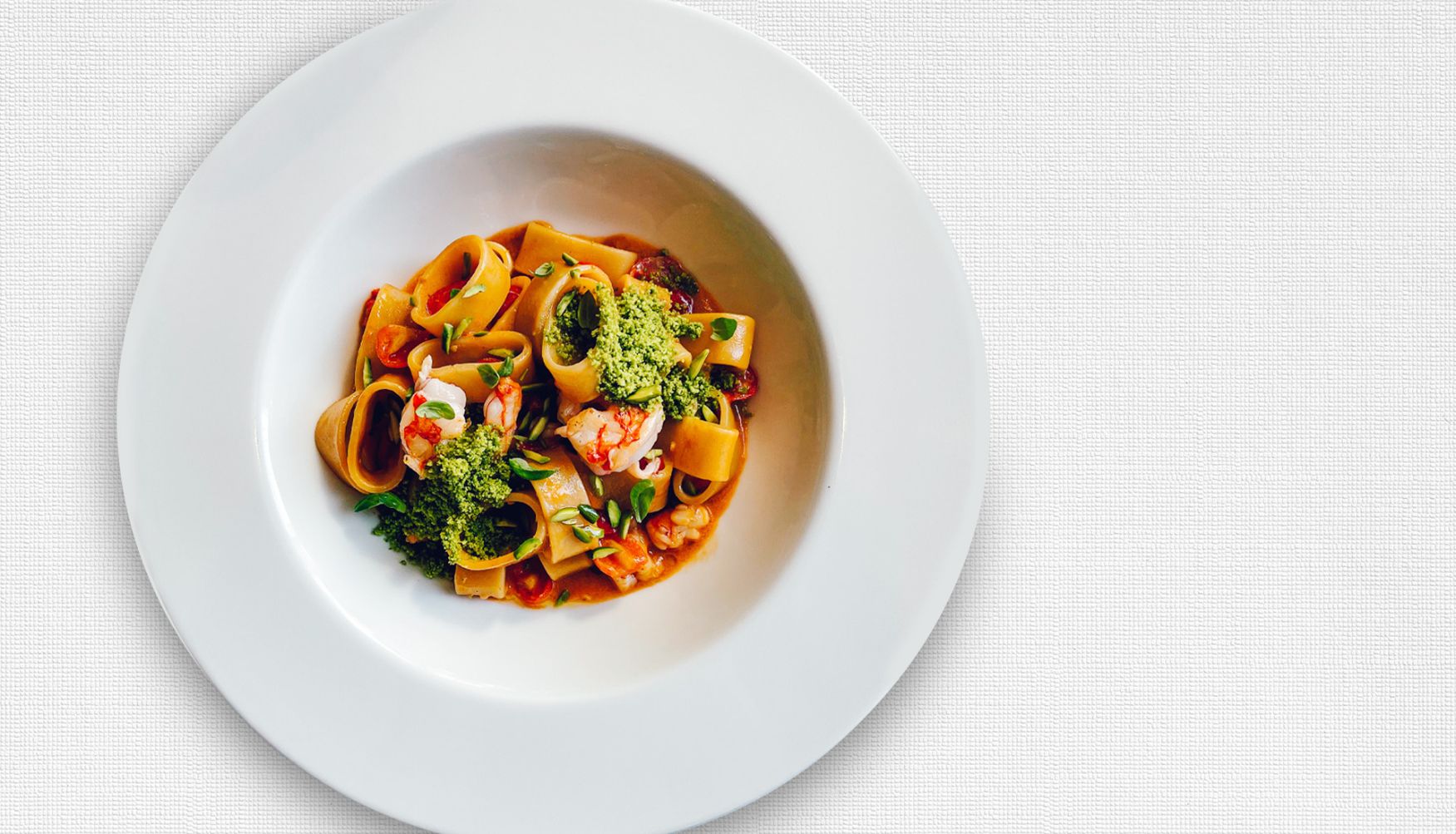 The evolution of the gastronomic line up has included disruptive elements, including the first crudo bar 'Rawberto's' and an aged Italian meat butchery for diners.
Chef Bartolini said, "Our approach with the Roberto's menu is always to take authentic Italian cuisine and world class ingredients forward to innovate and create a modern expression of Italian food."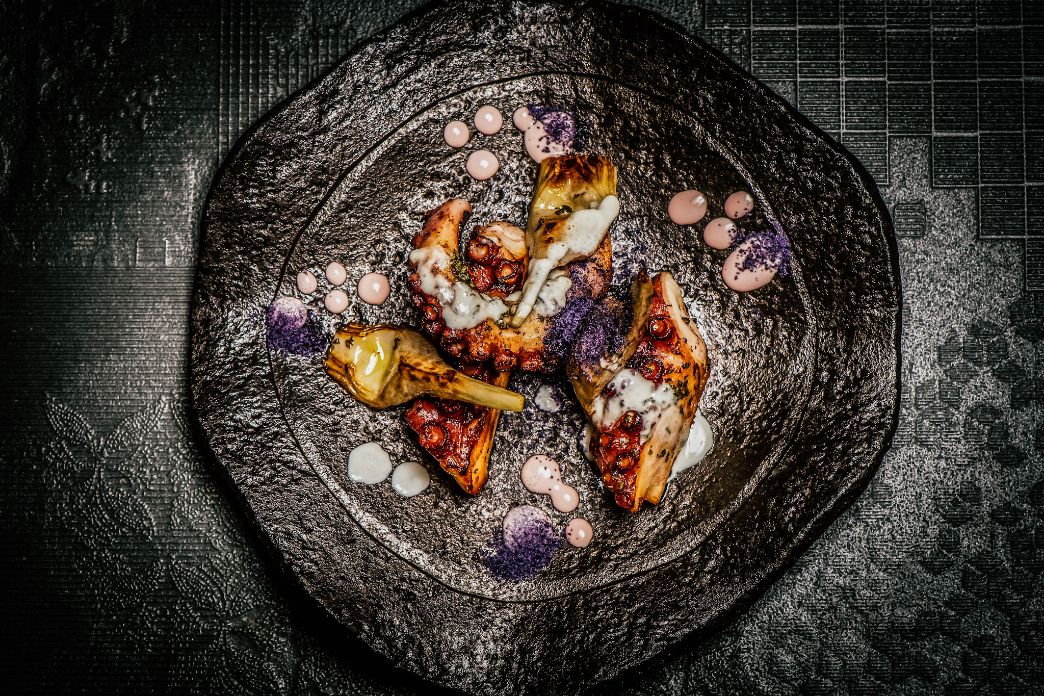 Bartolini and Guarracino's epicurean mantra is clearly evident in Roberto's exceptional menu that is brimming with dishes such as the Grilled octopus with cacio and pepe sauce and the Calamarata with red prawns, that have their own original origin stories.
The excellence in the kitchen is always complimented by the elegant service in the dining room, the lively lounge, the iconic terrace and at its buzzing bar. The brand has always been a leader its glittering design-style, always putting its best foot forward. The DIFC location received an interiors and layout refresh in 2018, which amplified its majestic Burj Khalifa views and its subtle approach to luxurious touches and lighting that creates sophisticated spaces across the diverse setting to suit all occasions.
The decade ahead 
Building on their success over the last 10 years the Roberto's brand has exciting developments in the pipeline to ring in the next decade. In the spirit of reinvention, the Roberto's team has proudly announced two outstanding projects in the DIFC venue: the new premium lounge with a designed concoctions-bar and the makeover of the 'Cortina' terrace by the end of 2022.
Additionally, to its international portfolio which expanded in 2019 to Porto Montenegro with Roberto's Mare, expansion plans are confirmed for this year opening in The Ritz Carlton Amman, St. Regis Doha and for the St. Regis Muscat (2023).
Moving forward, the brand aims to branch out to major hubs across the world and have recently opened its Asian Headquarters in Singapore, where they expect to open Roberto's Singapore in 2023.
Anniversary celebrations
With such a remarkable backstory, Roberto's now embarks on a series of stellar celebrations this March, with four exclusive events for gourmands.
March 21 – Rawberto's
Indulge in a one-night-only set seafood menu at Rawberto's, the first Italian crudo bar in the UAE, where culinary connoisseurs will serve the best products available in the Middle East.
March 22 – The Italian Butcher
Chef Danilo Valla will showcase the finest cuts of meat from the in-house dry aging cabinet, through a creatively-crafted menu.
March 24 – The Best of Enrico
Look forward to a sublime Gala Dinner from 9-starred Michelin Chef Enrico Bartolini, as he curates a menu teeming with favourites from his 7 years of mentorship to Roberto's brand.
March 25 – A Decade of Roberto's
The pinnacle of the anniversary celebrations, this day will feature exceptional Anniversary festivities with world-renowned DJ Ben headlining the red-carpet event.
Stay tuned for more sensational surprises that are anticipated for the Italian institution's anniversary week.
Call +9714 386 0066 or email reservations@robertos.ae. Visit the website or Instagram.