The waterfront promenade at Dubai Mall is now home to an elevated, casual dining experience, from none other than the celebrated Burak Özdemir, famously known as CZN Burak.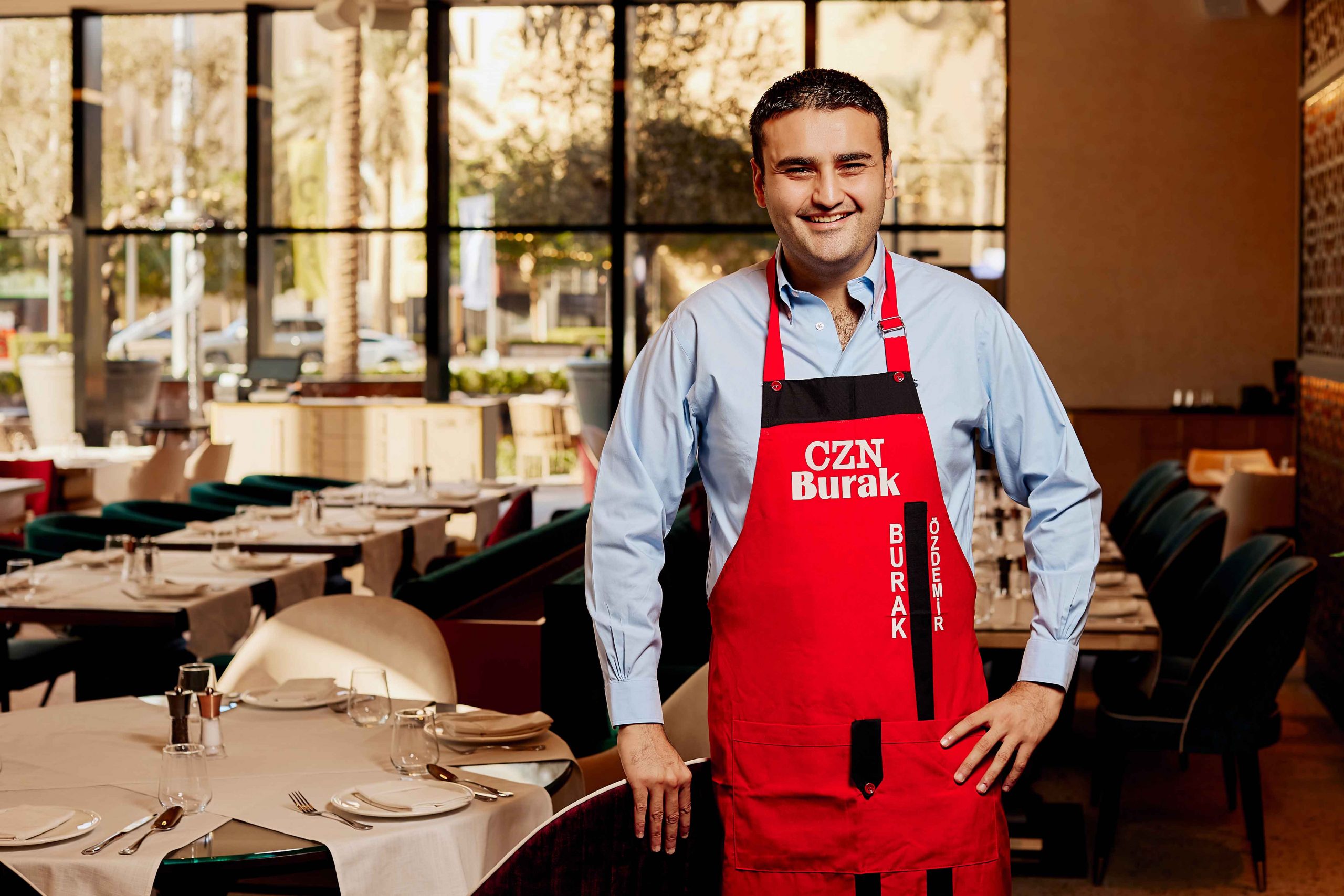 The Turkish chef and restaurateur, who took social media by storm – with his videos of him cooking food while gazing directly into the camera with a massive smile – has unveiled his second restaurant in the UAE; and we've got all the details for you.
CZN Burak Burger offers a fusion of traditional Turkish flavours and a modern interpretation of international cuisine. The vibrant, sprawling setting boasts trendy neon light up signs, cool floor stickers, and a life-size statue of the man himself – because, why not?
The highlights:
In true CZN Burak style, we were looking forward to an innovative, larger-than-life experience to the much-loved stuffed bun.
The CZN Burak Burger was up first, which pleasantly surprised us and didn't fall apart. The first bite itself was divine, a juicy beef patty packed with melted cheese, fresh tomato, lettuce, pickles, fried bacon and crunchy onions.
Next up, a contemporary interpretation of the spiced, aromatic kofta. The Kofta Burger was just that, with a tzatziki-like sauce slathered over the meat, topped with lettuce – scrumptious but a tad bit messy too. This was followed by crispy golden-fried cheese balls and a classic hot dog.
On to the Chicken Burger: piled high with a sizeable fried chicken piece, a cheese sauce and lettuce, for that extra crunch. If you try the Cheeseburger, you will find yourself biting into an indulgent flavoursome patty, topped with gooey cheese for that perfect cheese pull.
But our favourite by far was the Kunafa Burger. Served warm and toasty with the traditional Middle Eastern dessert, it was an absolute treat. If you find yourself at CZN Burak Burger and decide to get just one dish, we recommend this.
Don't forget to order milkshakes for that creamy goodness. My dining partner relished his thick Oreo-blended beverage, while I enjoyed my Peanut Butter pick-me-up.
The verdict:
Hearty, juicy and innovative burgers in a family-friendly setting.
 Book now: