Sponsored: FIVE Jumeirah Village turns heads once again with the launch Goose Island Tap House, a new entertainment and dining destination that's not to be missed.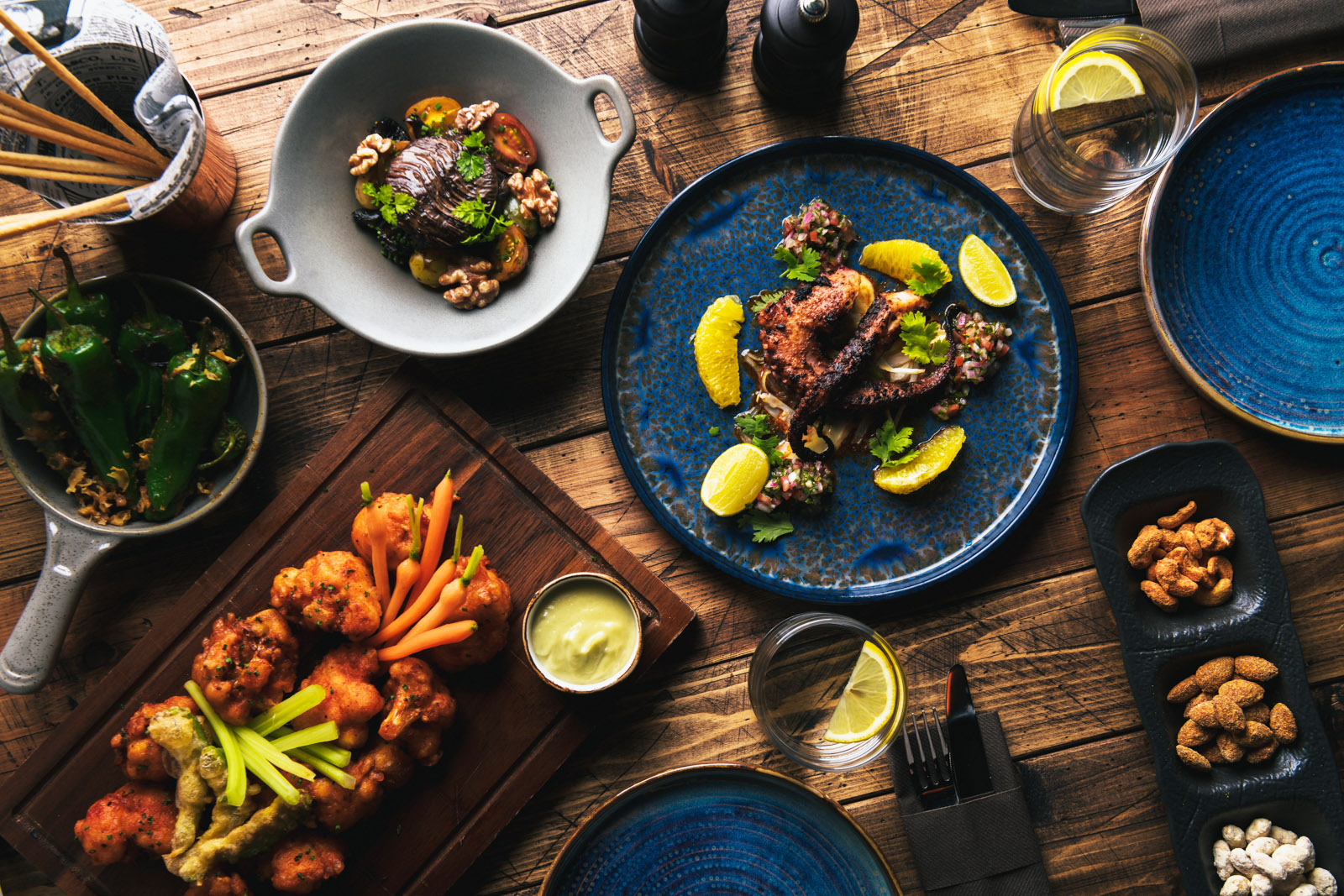 As soon as we pulled up, we caught a glimpse of the iconic Goose Island signage and excitedly made our way into the gastro pub. The buzzing hotspot features rustic, elegant décor and from the moment you walk in, an inviting and warm ambience.
The venue's large open setting offers a social centrepiece bar, a gaming area with simulated golf and pool, big-screen TVs showing live sports, private screening booths and an interesting Barrel Room specially created for beverage tastings.
The highlights:
We were shown to a charming cubicle towards the back of the venue, which became our base for the evening.
Diving straight into the menu, we began with Confit duck croquettes with a drizzle of pomegranate molasses and Dijon aioli, garnished with more pomegranate and fresh coriander. The dish was not only pretty to look at, but provided the perfect start to our evening. Next up, in our quest to find the best truffle pizza in the city, we ordered Goose Island's version of the same; and it included creamy ricotta, mozzarella, parmesan, truffle paste and shaved black truffles. We devoured every bit of it, until there was nothing but a few crumbs staring back at us.
The team of mixologists at Goose Island Tap House have gone all out with innovative concoctions. We highly recommend the fruity summer sips infused with melon, apples, lemon, peach, pineapples, cranberry, pear, lemongrass and mint. Alternatively, if you prefer deeper notes, opt for the rosemary, caramel, orange marmalade, honey, maple syrup blended beverages. If you visit for their artisan hops, do treat yourself to the venue's tasting platter of fizzy brews.
We decided to go with our server's recommendation for mains. The Grilled king prawns with chilli-ginger, honey and pico de gallo sauce was a sublime and succulent dish with perfectly balanced smoky, citrusy and fresh flavours. If you're a meat lover enjoying a signature Goose Island beverage, we recommend the juicy, fall-off-the-bone, spirits-infused, non-halal ribs with Cajun fries and slaw.
Like us, if you decide to take a little break in between course and sips, we encourage you to check out the setting's indoor gaming area. We had a go at the simulated golf and a round of snooker and it was just what we needed for that extra bit of fun.
No meal is complete without a decadent dessert to satisfy that sweet tooth. We indulged in a rich Mango pot de cream with hazelnut biscotti, fresh mango and a mango purée – sumptuous end to an excellent evening.
The verdict:
Goose Island Tap House is a stylish gastropub concept, with elevated food, a selection of unique beverages and a dedicated adult play area. Perfect for those after work tête-à-têtes, those weekend get-togethers, catch ups with the ladies or lads and for an overall incredible time.
Book now:
Sunday to Wednesday from 4pm-2am, Thursday to Friday from 4pm-3am and Saturday from 12pm-2am. Call +9714 455 9989 or email fjvd.dining@fivehotelsandresorts.com. Visit the website or Instagram.