The vibrant district of Business Bay has a new addition. Make your way to the trendy SLS Dubai Hotel & Residences, home to Fi'lia, a fully female led restaurant that has opened its first location in the Middle East, here in Dubai. Helmed by Chef Sara Aqel and her team of wonder women, Fi'lia celebrates a genuine approach to Italian cuisine with a hint of Mediterranean influence.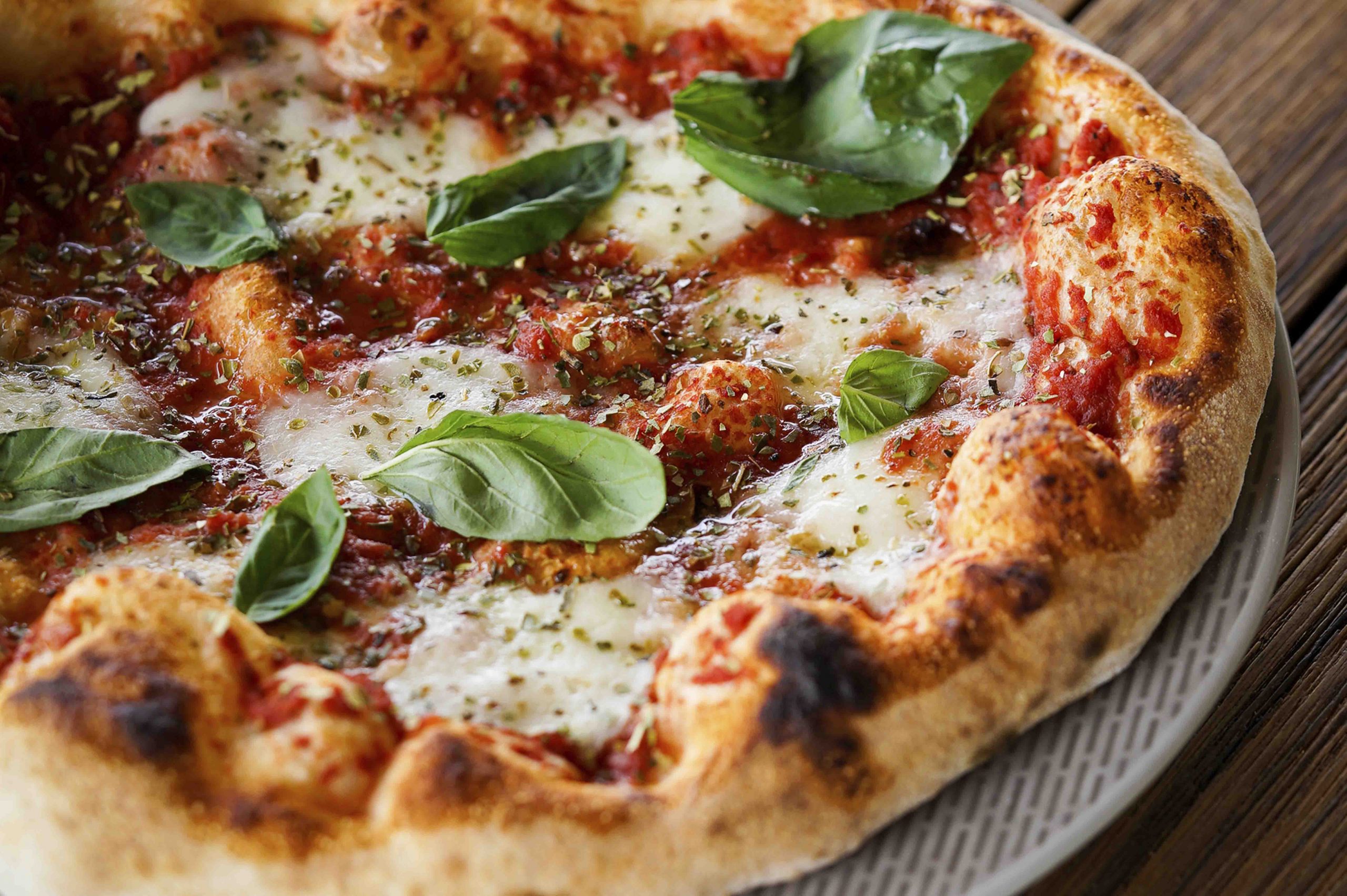 As we walked into the restaurant, which sits on the 70th floor, we were greeted by pleasant staff who took us through the enchanting venue to our table. Amidst the pastel décor and splashes of glamour, do stop to peek at the impressive copper pizza ovens in the middle of the space and the live cooking station at the opposite end.
The highlights:
As we took our seats by the floor to ceiling windows, we couldn't help but marvel in awe at the vistas of Business Bay and beyond. A basket of freshly baked bread showed up to our table, and although we knew it would fill us up, we just couldn't resist.
The menu is designed to offer a culinary story or recipes and traditions that were passed down through the generations of women. Broken down into three sections, it includes traditional Italian flavours from 'Nonna' or grandmother; contemporary twists on classic dishes from 'Mamma' or mother; and modern-takes on generational masterpieces from 'Fi'lia' or daughter. We were blown away by the intricacies of the menu.
With plenty to choose from, we trusted our server for recommendations. Antipasti called for Mamma's creamy Burrata with fresh asparagus puree, tomato emulsion, rocket leaves and kalamata foam; and an explosion of flavours in the form of Vitello tonnato, or slow-cooked veal with tuna foam and pickled pearl onions. A Sea bass carpaccio with green apple, grated radish salad, yuzu vinaigrette, extra virgin olive oil and bread chips followed from Fi'lia. A light and bright dish encompassing all the tastes and zests of summer.
At this point, we decided to take our refreshing sips and wander out onto the open terrace, offering views of the glittering Burj Khalifa and Downtown Dubai skyline. Infused with camomile, citrus, bergamot and mint, the crafted concoctions provided a welcome mid-course break. If you choose to dine al fresco, we can assure you the views won't disappoint.
Next, my dining partner chose the Australian wagyu butcher steak with charred lemon and gremolata, with charred broccolini from Fi'lia; while I indulged in Nonna's Ravioli quattro formaggi with provolone, ricotta, parmigiano and mozzarella, apple mandarin mostarda and robiola cream. The dishes were well portioned and cooked perfectly; however, if you prefer your steak seasoned well, do feel free to request for it.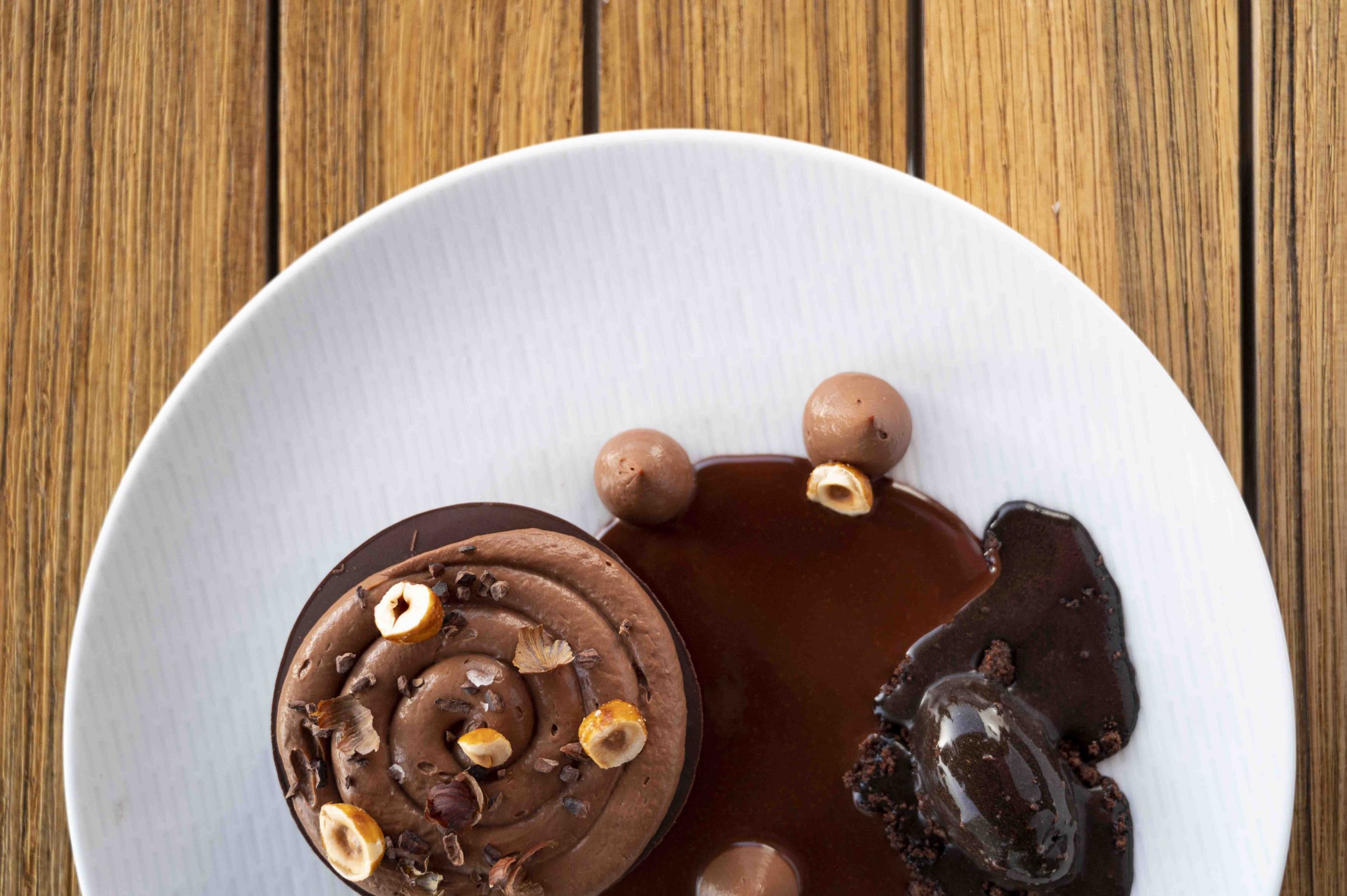 One cannot visit an Italian restaurant and leave without a taste of the much-loved coffee-flavoured dessert. We treated ourselves to a bowl of Fi'lia Tiramisu with light mascarpone cream, savoiardi and bold flavours of espresso syrup. Lush and decadent, but also welcoming, it tasted like something you'd find in the warmth of an Italian home. If you have space for another dessert, try the fruity special, a Pavlova with coconut and passion fruit cream, mango gelato and coconut meringue.
The verdict:
Classic Mediterranean-Italian cuisine with a slightly modern twist. Fi'lia is a must-visit for not only good food, but an incredible view too. An ideal spot for a date, a mid-week meal with the family or a weekend gathering with friends.
Book now:
Daily from 12:30-3:30pm and 6:30pm-12am. Call +9714 607 0770. Visit the website or Instagram.