Newly opened London Slide is hosting a flash Burger and Bao bonanza tomorrow – Thursday 28th March – between 7.30-10.30pm.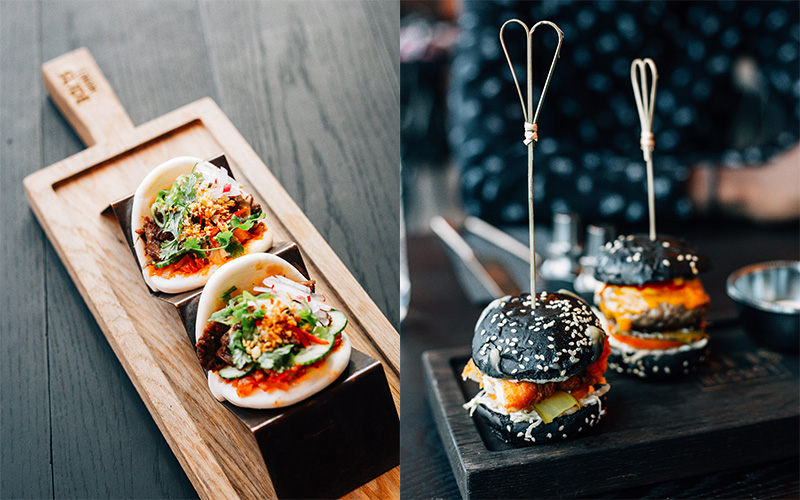 For AED89, diners can enjoy unlimited burgers and boas of their choice, a delicious side, a 0% cocktail such as the 'Orange Spritz', and a choice of a delicious milkshake that comes in signature flavours including Banoffee and Cotton Candy Treat.
Renowned contemporary urban pop-artist Rich Simmons will be in the building tomorrow to work on an original mural that will, once completed, take residence at the venue. His unique tongue-in-cheek pop-art currently features across the eye-catching packaging and menus and the mural will add to the already fun and funky retro atmosphere.
A live DJ set from ALYSHA will feature urban hip hop favourites all evening long to play guests into the weekend.
Details: To learn more about the burgers and baos on offer at London Slide, click here. For more information, visit the Bluewaters website.