Big into burgers? Then we've got good news.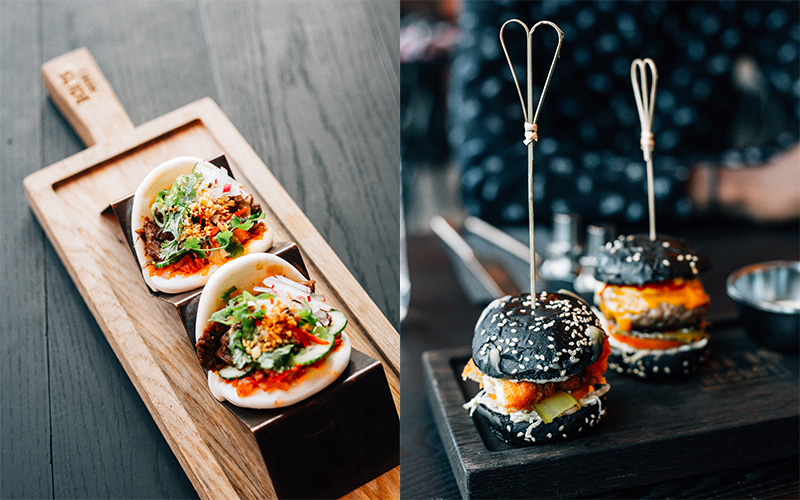 London Slide has just opened its doors at the foot of the iconic Ain Dubai on Bluewaters Island, and it looks like a must-visit for mini burgers and bao lovers.
The sliders come in pairs and feature taste combinations for the flavour-craving gastronaut, packed with premium produce and acrobatic aromatics. They're the "bite-sized, hectic, London eclectic, experience."
Sliders include the 'Big Ben' featuring an Angus pattie, Cheddar cheese, pickle, lettuce, red onion, tomato and mustard – the true classic! 'The Duke' features Wagyu beef, brie, mushrooms with thyme, truffle, avocado, slathered in Japanese mayo.
For those wanting chicken sliders, the 'Southern Smoke' combines fried chicken, slaw, smoked cheese, jalapeno, pickles and chipotle Aioli. The 'Fleet Street Fillet' fish slider comes with cheddar, pickles, lettuce, tomato, red onion, adorned with freshly made caper dill mayo. Vegetarians rejoice! The 'Covent Garden' is a feast of vegetable rosti, Cheddar cheese, lettuce, red onion, tomato, fused with chipotle and tzatziki sauces.
The bao menu is also not one to miss. The 'Spicy Beef' features mouth-watering slow cooked beef brisket, kim chi, cucumber, crispy onions, chilli, spring onion and coriander. The 'Tiger Prawn' bao fuses marinated tiger prawns, house-made slaw, cucumber and wasabi with chilli sauce. For those wanting a veggy option there is the 'Crispy Fried Tofu' bao with pickled vegetables, mushrooms and Tonkatsu.
Be sure to enjoy your slider with a tasty milkshake, with flavours including Bannoffee, Cotton Candy Treat, and Toasted Marshmallows. Home-made lemonades include the Blue Lagoon, Passion Fruit, Lemon Mint, and Watermelon flavours. Mocktails on the menu feature 'Kiwi Ginger Mule', 'Orange Spritz' and 'Pineapple Lavender Sparkler'.
Details: For more information, visit the Bluewaters website.