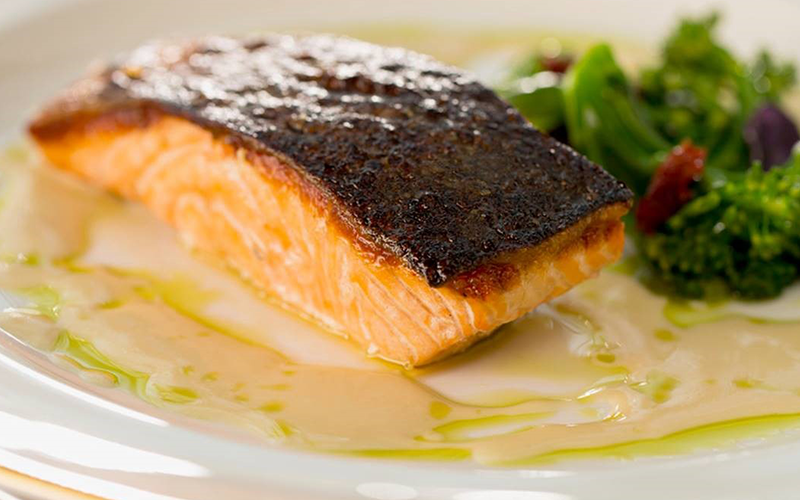 Popular Dubai Marina-based restaurant, Atelier M is launching two new delicious menus this Autumn.
As the weather cools down the restaurant will be serving up two new menus. Both were created by well-known chef Mohammad Islam who owns the restaurant. Dishes expected to popular on the revamped a la carte include the roasted Canadian lamb rack, which will be served with a pistachio crumble and green herb risotto. The Mediterranean octopus, served with roasted fingerling potatoes, black lemon confit and harissa. And the homemade vegan dumplings, served with vegetable jus, kabocha puree and asparagus.
There will also be a new three-course set menu called "L'inspiration du Chef Mohammad Islam", priced at AED 199 per person. Tasty dishes on the set menu include: jumbo green asparagus, wild mushroom confit and goat cheese curd, duck leg confit, bourbon mustard and green beans, and a trio of sorbets for dessert.
"It's our job to add creativity or mark it with our own style, but for the most part if you stay within the seasons, choose local, and buy fresh. When considering a new menu, there's always an element of inspiration". said Mohammad Islam, CEO and Chef Founder of Atelier M.
"The duty of a chef is to transform, cut, cook, peel, thread, simmer, a good product in the right season to re?ne all its intrinsic qualities. Our hands and our technique aim to serve the products and not the opposite. When creating a new menu, there's always an element of inspiration and in this case, my ultimate inspiration is Mediterranean cuisine with Asian in?uence", he continued.
Details: for more information on the new menu, and booking a table, visit Atelier M.