Array
(
    [ref_id] => 533
    [photo_file_name] => Fasting-Ramadan-UAE.png
    [posted_by] => Emma Hodgson
    [text_display] => <p>
	<em><span style="background-color: initial;">As Ramadan approaches, BBC Good Food Middle East looks at four things you need to know about fasting for the holy month...</span></em>
</p>
    [cover_photo_file_name] => Fasting-Ramadan-UAE-cover.jpg
    [slider_images] => 
)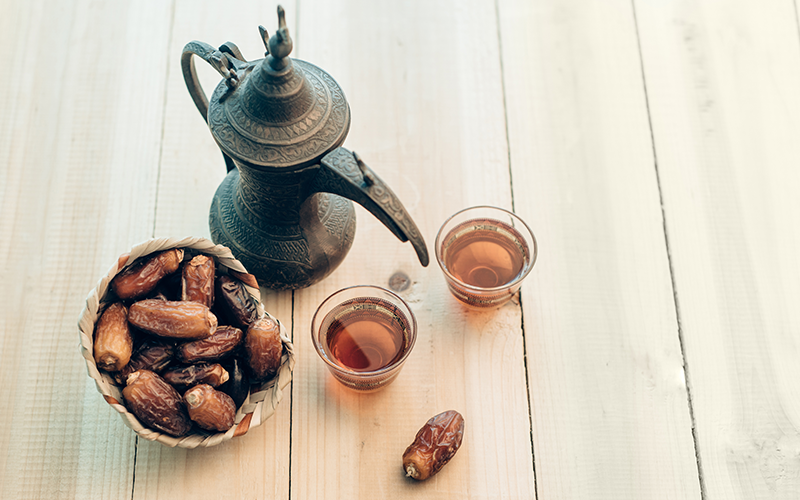 As Ramadan approaches, BBC Good Food Middle East looks at four things you need to know about fasting for the holy month
During Ramadan Muslims fast during daylight hours, for ninth lunar month of the Islamic calendar. Ramadan starts when it's announced by the UAE Ramadan Moon Sighting Committee and concludes one lunar month later with the start of Eid. Ramadan is a time for modesty and reflection, embodied by the fast Muslims do during this time.
Water
One of the most difficult parts of fasting during Ramadan is that no water can be consumed during daylight hours (on the key rules of the fast is that nothing should be consumed during daylight, even including chewing gum). In the UAE summer heat it's important to prepare thoroughly for the fact that you won't be consuming water. Make sure to drink plenty of water during non-daylight hours, avoid physical excursion during the day and avoid spending time outside in the heat.
Breaking the fast
Although the time of sunset and sunrise change slightly each day, throughout the month of Ramadan 2017 in the UAE the sun will rise around 5.30am and set around 7pm. Breaking the fast each day is done through a meal called Iftar. It's best to start of with something light after not consuming food or water for more than 13 hours hours, so not to overwhelm your digestive system. Breaking the fast with dates, soup and water is traditional in the Middle East followed by a bigger meal. Although your body might be craving sugary foods after fasting all day, as a rule of thumb it's still best to stick to light, simple nutrient dense dishes, such as fish, salad and vegetables.
Iftars and Suhoors
Although you can eat at any time during none-daylight hours during Ramadan, the main two meals traditionally served are Iftar and suhoor. Whilst the first is served at sundown, the second – suhoor- meaning "of the dawn" is a predawn meal served before commencing your day's fast. In the UAE however, many restaurants serve suhoor late in the evening (anytime between 9pm and midnight). For a list of eight up and coming Iftar and Suhoor offers in the UAE this Ramadan click here .