Not sure which steak to choose? Barney Desmazery explains the distinct characters of different cuts GOOD VALUE – ONGLET Also called hanger steak, onglet is the cut of choice in a classic steak frites. It's a very lean, rope-shaped muscle that runs along the diaphragm. Onglet has a deep flavour but needs to be served …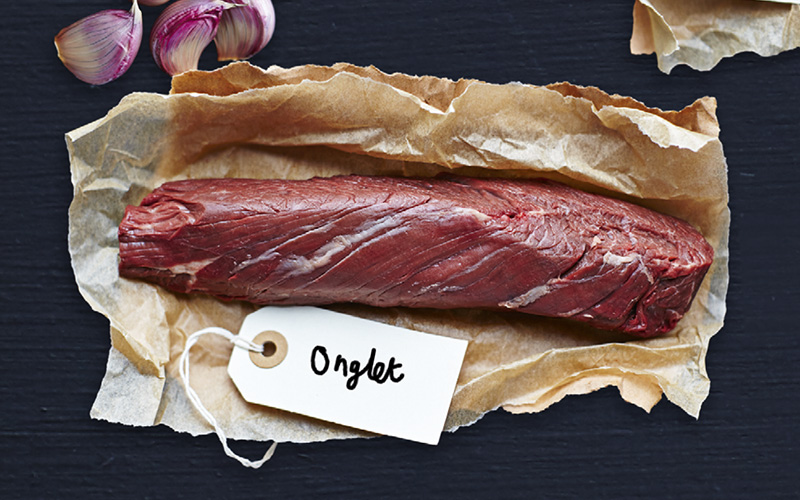 Not sure which steak to choose? Barney Desmazery explains the distinct characters of different cuts
GOOD VALUE – ONGLET
Also called hanger steak, onglet is the cut of choice in a classic steak frites. It's a very lean, rope-shaped muscle that runs along the diaphragm. Onglet has a deep flavour but needs to be served rare otherwise it becomes tough. As there is so much texture to onglet, it's nice to cut it into slices before serving.
PERFECT FOR SHARING – T-BONE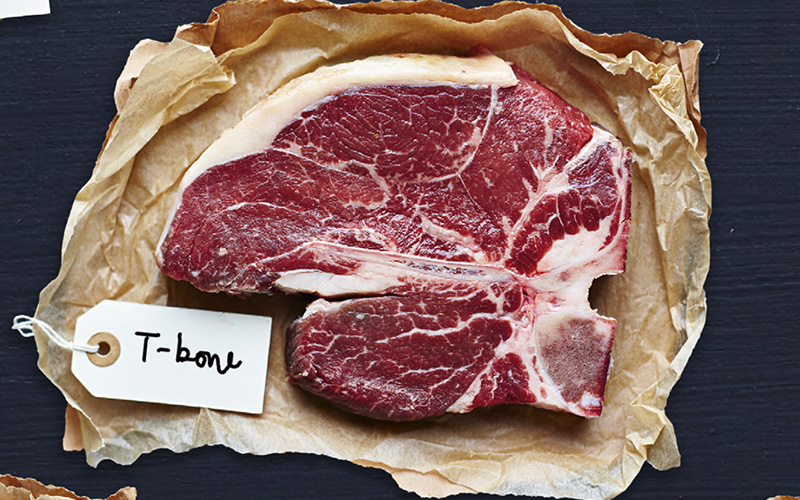 T-bone is a great steak for sharing as it's part-fillet and part-sirloin, attached by a bone. It's cut from the back of the animal. (A Porterhouse steak is a thicker T-bone, cut from the rear end of the joint.) To make sure T-bone cooks evenly, it's best finished in the oven. Slice at the table so each person gets a bit of fillet and a bit of sirloin.
FIRM AND MARBLED WITH FAT – ENTRECÔTE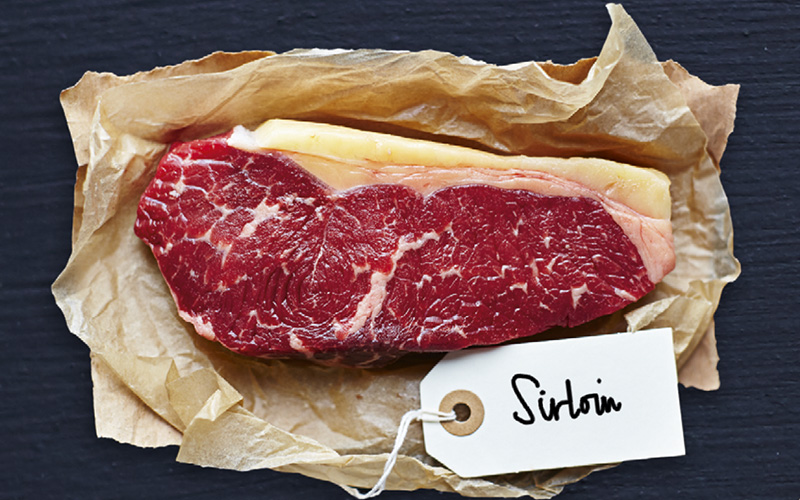 Also known as entrecôte, sirloin comes from the loin towards the middle of the animal. Sirloin has a strip of fat that runs along the top – this can be browned first, then the steak can be fried in the fat. Sirloin is considered to be a prime steak, like fillet, but it has more flavour. Boneless steaks can be cut to the thickness of your liking, but for two people, it's better to buy a thick steak and carve it after cooking, rather than buying two thin ones. Best served medium-rare.
CLASSIC BISTRO CUT – BAVETTE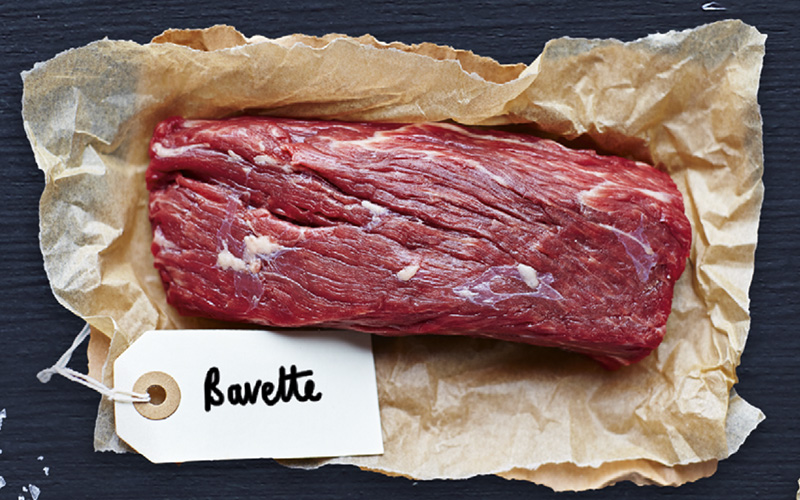 Bavette or goose skirt has a loose-grained texture and is a flavoursome, cheap cut taken from the flank. Bavette should be cut into slices across the grain. It is best served no more than medium and is a great cut for barbecuing.
FULL OF FLAVOUR – RUMP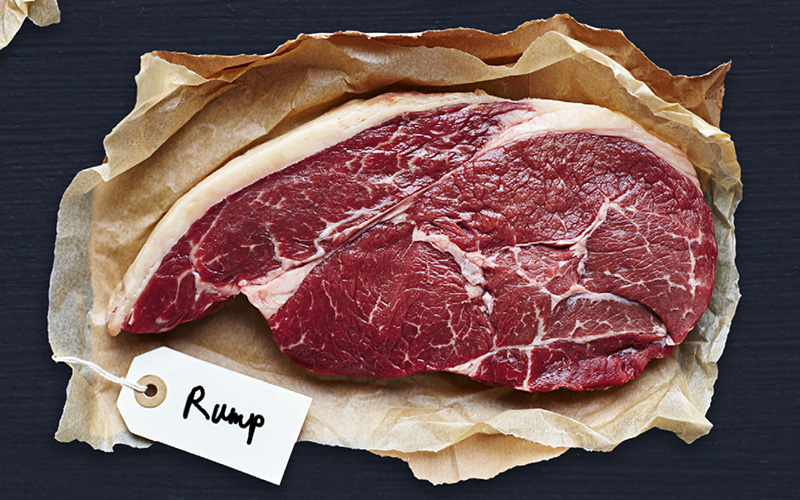 The opposite to fillet, rump has lots of flavour and texture but with a much more affordable price tag. Rump can be cooked as individual steaks, flash-fried and served whole or barbecued as a large piece. A thick slice can easily feed a family of four. Rump can be cooked to whatever degree you like.
A BONELESS STEAK FOR ONE – RIB-EYE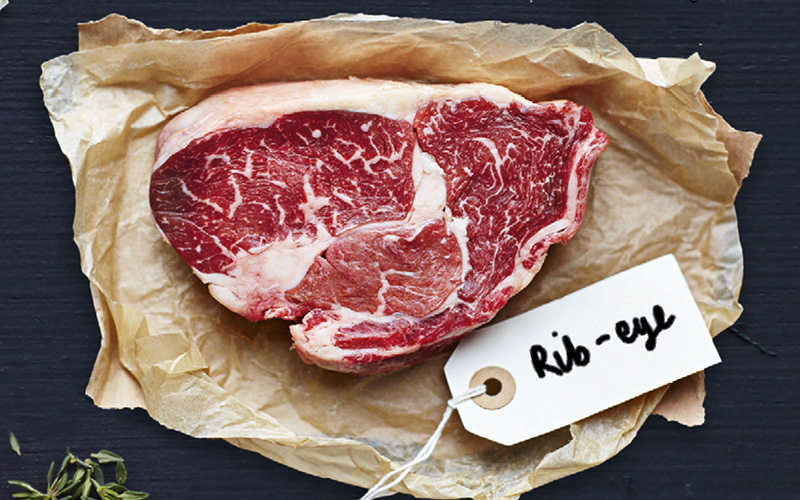 From the rib we get two classic cuts. Firstly rib-eye, which is a boneless steak, usually for one. The other is a rib on the bone, also known as a côte de boeuf, which traditionally serves two. However, it is very generous and can easily feed three or four. There is a new cut of rib known as tomahawk – essentially a trimmed côte de boeuf with a very long rib bone. Whichever cut you choose, rib has fat running through the meat, so even if you like steak rare, rib is best served medium-rare so that the heat cooks the internal fat.
TOTALLY TENDER – FILLET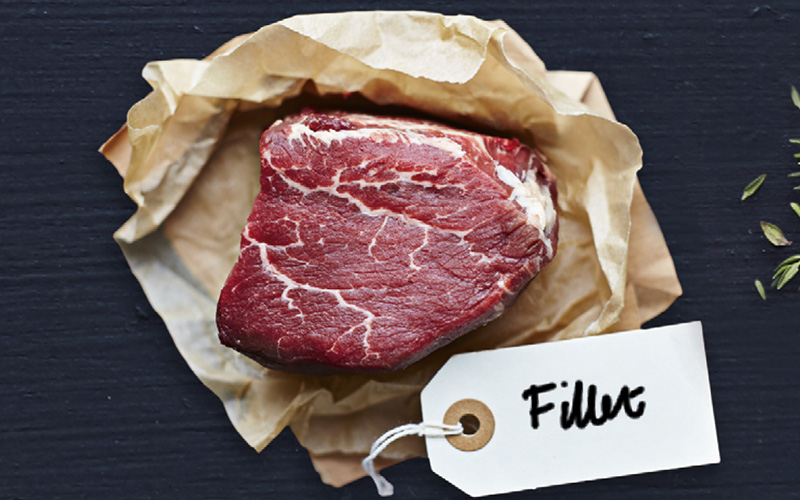 Fillet is prized as the most tender cut, and also the most expensive. It has little fat, which means that it isn't as flavoursome and is best served as rare as you like – it's the cut used in the raw beef dish carpaccio. Fillet makes for neat individual steaks that are best pan-fried in butter.