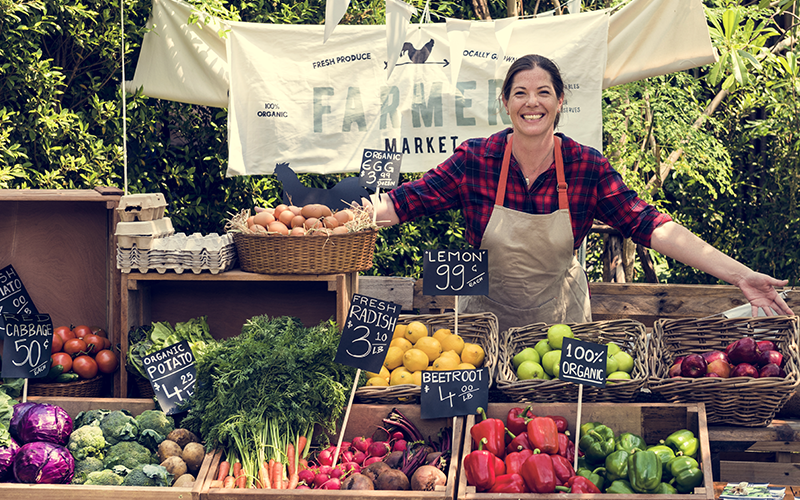 Fresh markets are a great way to source cheap, fresh -and often locally produced – food. Here's everything you need to know about Dubai's growing market scene
Dubai market highlights
Dubai's market scene goes back nearly a hundred years to the turn of the 20th century, when Deira first grew into a successful trade port, with produce being sold at local market stores. Deira fish and vegetable market remains one of the oldest and most successful markets in the city, operating all year round. It's best to get there early in the morning for the freshest fish, prices are much lower than supermarkets in Dubai, and for the best deals head there in the early evening. While you're down this end of town, it's also worth visiting the Deira spice souk, to stock up on your spice cupboard essentials. Ripe Markets has fast become the most popular pop up market with expats across Dubai and Abu Dhabi, selling organic produce from local farms. The market has currently moved indoors for the summer, months and is available every Saturday 9am-3pm at the Times Square Center on Sheikh Zayed Road. Best for artisanal products during the winter months, The Market (at The Beach, JBR) operates daily from 10am-midnight from November through to the end of May each year, similarly the Farmer's Market (at The Terrace, Downtown Dubai) operates during the cooler months (November-May) each Friday, from 8am to 1pm, selling local organic farmers produce. For those who don't fancy travelling to the Deira fish market, locals in Jumeirah have set up Souk Al Bahar 4 Fish. The fresh, sustainable and cheap market is open daily, 6am-1pm and 4pm-10pm, shutting slightly earlier on Friday, at 11am.
Dress appropriately
The older parts of Dubai tend to be more conservative, so it's important to dress respectfully and modestly when visiting a market in these parts. Walking around hot outdoor markets means you'll want to dress comfortably too. It's a good idea to bring a backpack, rather than shopping bags as it helps balance the weight more easily and remember to bring small change – having AED 200-400 in small notes is a good place to start.
Prepare to haggle
Market stall owners in Dubai absolutely expect you to haggle. If you feel the original price is too high, don't be afraid to suggest something much lower (with the expectation that they will try to increase your suggestion slightly). Beware that some stall owners might assume you are a tourist and try to hike food prices. As a rule of thumb, if a stall owner tries to suggest anything around the AED 100 mark walk away.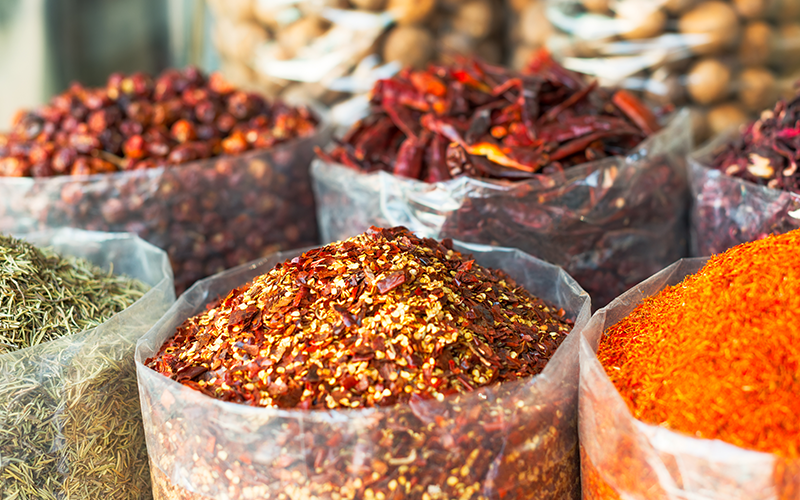 Check the full basket of produce
If a large bowl of bananas or avocados seem like too-good-a-deal, chances are – it is. Make sure you go through you bargain bowl or bag of veg or fruit you're about to purchase, and check everything is as ripe and healthy as the top layer of produce.
Don't be afraid to shop around
Don't be afraid to look around before you buy, plenty of stalls at markets in Dubai will be selling similar produce at varying levels of price and quality. Don't fall into the trap of buying everything you see in the first five minutes of your trip
Menu plan before you go – but be flexible
A good rule of thumb is to plan the meals you want to buy for, for the next 7 days before you go on your trip. (Anything more than 7 days and most produce tends to perish). Equally, it's a good idea to be flexible, and swap out ingredient in your menu plan based on the best quality ingredients available, (planning a spinach meal but find some fantastic local kale that would work equally as well? Swop it out!).
Be time savvy when you shop
Everyone knows it's a good idea to go to the market early, as the best produce is available, and Dubai, it means avoiding the midday heat. However, if you're looking for a good bargain, head to the market towards the end of shopping hours, when vendors will be slashing their prices.
Check where your produce is from
Compared to North America, Europe, Australia and New Zealand, there is very little legislation around organic produce in the UAE. There's a very big difference between something being labelled "certified organic" by official bodies in the US and EU, and something simply being labelled organic. Don't be afraid to ask vendors exactly how the produce has been grown, treated and where it has come from.