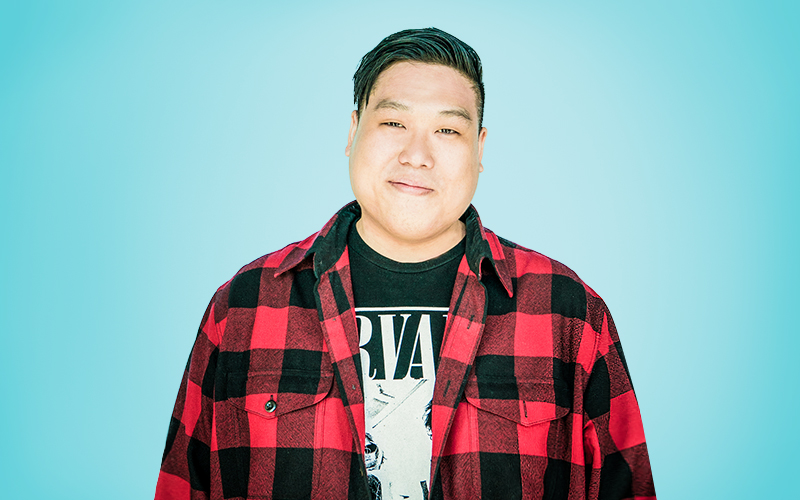 Chef Craig Wong is the executive chef at Ting Irie in Dubai, he talks to BBC Good Food Middle East about his Chinese-Jamacan fusion menu and working with Heston Blumental at the Fat Duck…
Do you have any daily rituals?
I eat one bite of Jerk Chicken every day in the kitchen, it started as a quality check but now it's an addiction!
If you could only have 4 ingredients in your cupboard what would they be?
Garlic, fresh thyme, Ting Irie's Ting Ting hot sauce, soy sauce.
You describe your food at Ting Irie as "Asian meets Caribbean soul food" what do you think works so well about the fusion of these cuisines?
My background is Jamaican Chinese, they are cuisines that are intertwined, my family goes back to Jamaica for three generations. A great example is the incorporation of soy sauce into the most iconic of dishes, Jerk Chicken. These cuisines marry very well together.
What elements do you take from Asia?
I love the use of Umami, rich ingredients like soy sauce and oyster sauce, as well as crisp and crunchy textures of fresh vegetables.
What elements do you take from the Caribbean?
I grew up with Jamaican cuisine in my blood. My entire family would lace their food with Scotch Bonnet, fresh thyme, scallions & Pimento. Family pot luck gatherings are always something I look forward to.
What's your favourite dish to make?
My all time favorite dish is our Spitfiyah Jerk Chicken at Ting Irie. It's the perfect combination of spicy Scotch Bonnet, earthy Pimento,fragrant fresh thyme, punchy ginger & Dubai has some excellent scallions that I wish I could get back home.
The best way to enjoy it is to eat Jerk Chicken with their hands off the bone-it's so juicy.
What's your favourite memory from working with Heston Blumental at the Fat Duck?
Heston is a great person, my fondest memory is how kind and motivated his chefs were. By far the nicest kitchen crew I've had the pleasure of working with.