The Pit Master himself, Hugh Mangum, Co-Founder of the New York-born barbeque dining concept Mighty Quinn's – now open at JBR and The Dubai Mall – lends his top tips for creating smoky, BBQ flavours at home Without a bunch of time on your hands and a proper smoker, it can be difficult to create …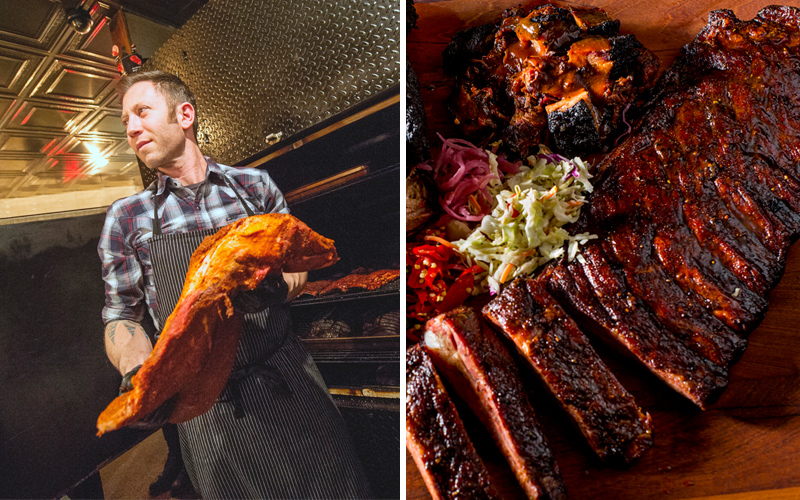 The Pit Master himself, Hugh Mangum, Co-Founder of the New York-born barbeque dining concept Mighty Quinn's – now open at JBR and The Dubai Mall – lends his top tips for creating smoky, BBQ flavours at home
Without a bunch of time on your hands and a proper smoker, it can be difficult to create great smoky, BBQ flavours at home. With a wealth of experience under his sleeve, Pit Master Hugh Mangum of Mighty Quinn's says that being equipped with a few special ingredients and cooking techniques, you can add the element of smoke to any dish. Here's his top tips for creaking smoky flavours at home, without spending too much time in the kitchen during your next backyard BBQ…
What ingredients should be on the shopping list for creating a smoky flavours?
There are ingredients you can use to enhance your food and give it a smoked accent. Whether it be smoked sea salt, pimenton (smoked paprika) or chipotles (smoked jalapeños), these ingredients can be used to transform dishes you may already make in a new way.
What equipment should be used to smoke ingredients?
You can also use an indoor stovetop smoker to smoke tomatoes, onions or garlic and use them as you usually would as the base for a dish but with the added element of smoke it can breathe new life into that dish.
For our home cooks, what's the easiest way to smoke food?
The simplest way to get some smoke flavour is to take your favourite grilling recipe and use some soaked wood chips on the hot coals of your grill with the lid down to add some smoky flavour. Take your favourite leg of lamb recipe and add some soaked fruit wood chips to the coals beneath it while it cooks. This won't be proper "smoked" meat but you will impart some smoke and natural wood flavour to the meat that will impress your guests and make the party smell good as well!
Smoking isn't just for meat, is it? What would you recommend for our readers to try at home if they're feeling adventurous?
You can smoke vanilla beans and make smoked vanilla bean ice cream, which may sound crazy but is incredible and will make you look at desert in a whole new way.