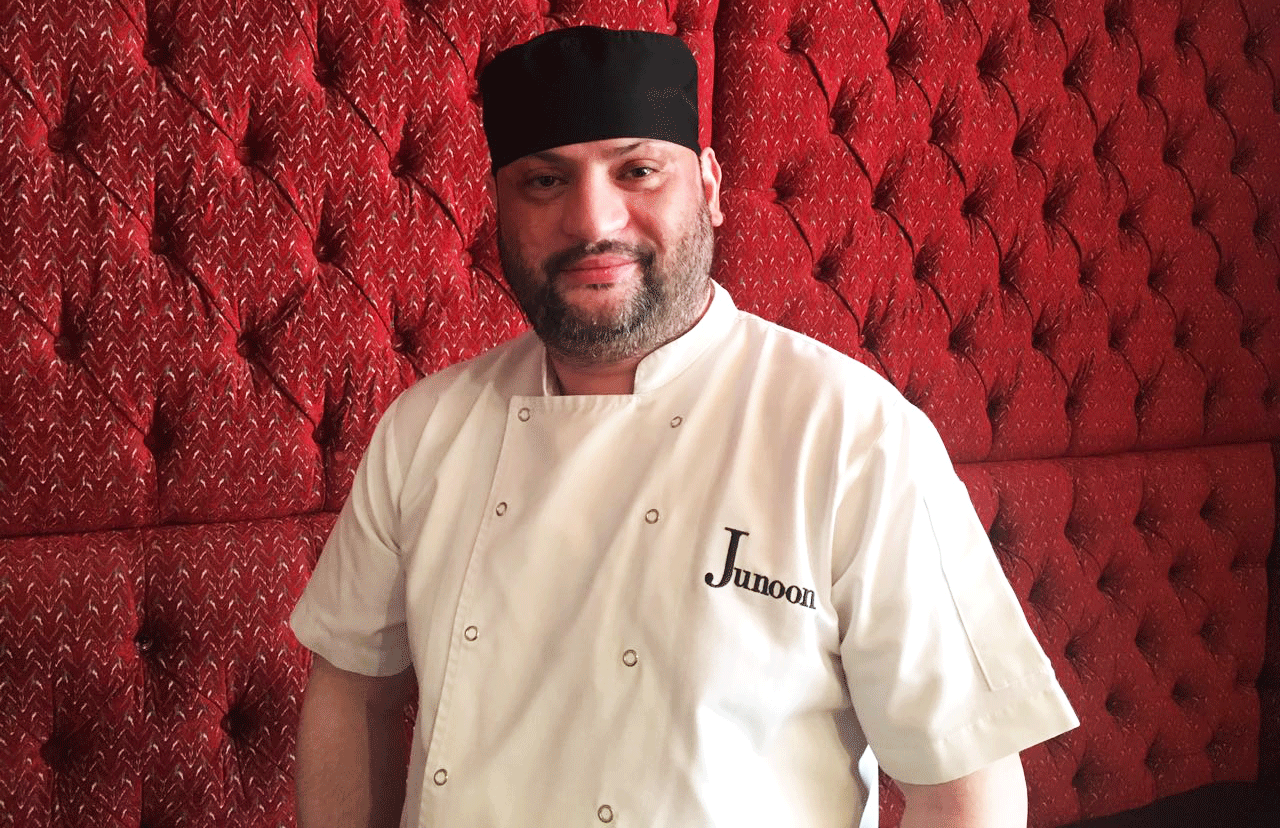 The chef de cuisine at Junoon Shangri La talks to BBC Good Food about the Indian recipe all home cooks should know, and common misconceptions about life as a chef
What's your first food memory?
My very first memory was my mum's homemade butter & the aroma of its tempering which would explode in the house every Sunday morning.
What is the must-know recipe every amateur chef should know and why?
As far as Indian food is concerned, learn to make basic Black or any Daal the right way.
What's one piece of kitchen equipment you could not live without?
I can't live without my "Paltaa" (Traditional Indian long handled Iron Spatula). It might sound a little weird but it makes me feel in control.
What's the most useful culinary technique or skill?
The most useful culinary technique to me is honesty to what you bring to the plate. If you don't put your heart in a dish then don't try looking for soul in the ingredients.
What's the biggest misconception people have about being a professional chef?
I love answering this question. People see this as a very glamorous job (especially after watching celebrity chefs on television). However, for a professional chef, it is the other way round. Sweat and cuts are common… and at times you find yourself sacrificing family life too.
If you could give your younger self some advice, what would it be?
Stay calm, don't be stressed, just focus on your goals and try to get trained under skilled people. Money will come. Just stay and learn as much as you can from your present job.
What do you like most about your job?
Every day we attempt new recipes, which increases our knowledge and scope of learning. Besides that, seeing the happy faces of guests who have enjoyed our food and leave the restaurant happy. A healthy work environment for staff is important too.
How did you start out in the food industry?
Since my childhood I've been passionate about cooking, as my siblings and I had to take turns to cook dinner every day to help our mother. That passion inspired me to join culinary college and get into the food industry.
Do you cook on your days off? If so what do you cook?
Yes I do cook on off days most of the time. It is my mother's style of home cooked food from my hometown. Most of the time its lentil, pulao and potato curry.
What's your favourite thing to cook and why?
Lamb shank, shrimp curry, chicken biryani and kesar pista kulfi… because these dishes are full of flavour and not very easy to cook perfectly.
What's your guilty food pleasure and why?
Rista – it's a speciality of Kashmiri cuisine. Lamb balls cooked in lamb stock. It's something that's not readily available in most restaurants.