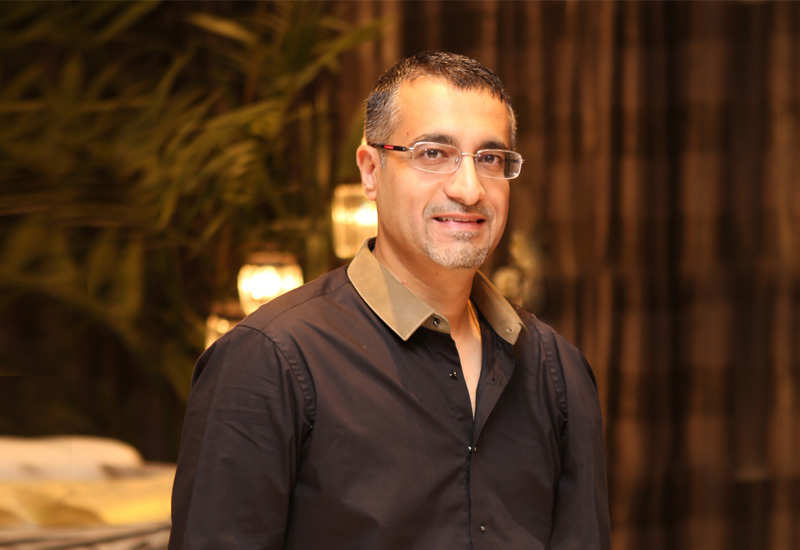 Dubai-born entrepreneur Deepak Asnani turned his passion for food into a business last year when he launched Prax's, a pan-Asian delivery service and eatery. With expansion plans to launch 10 new outlets by 2020, BBC Good Food Middle East spoke to Asnani about the challenges of setting up his own food business in the UAE and how he believes home cooks can improve their dim sum.
What was your inspiration for setting up Prax's?
I wanted to showcase different Asian cultures and cooking styles. Being a food lover and a keen traveller, I enjoy food from across the globe, especially Asian cuisine. The only place offering customised Asian dishes were sandwich shops and smaller eateries, which was not enough for me. The inspiration for Prax's also came from a little restaurant in Marbella, Spain, where my friends and I went and absolutely fell in love with the food – they mixed different Asian cuisines and we thought to ourselves – that's what's missing in Dubai.
What has been the biggest challenge since starting Prax's?
Getting the sauces right. The sauces are at the centre of all our dishes at Prax's. We also have to take in to consideration that we are catering to so many different nationalities with different eating habits here in Dubai. We needed to make sure that the sauces have the right amount of spices so that everyone can enjoy them, without the dishes losing their original flavour and appeal.
Why did you choose to mix the different Asian cuisines available?
Mixing different Asian cuisines gives people so many options to choose from. At Prax's we help our customers create the perfect dish – be it rice or noodles with different spices, meats and vegetables. More than just the food, we wanted Dubai residents to enjoy the food with their loved ones, laugh, and have a generous portion of delicious food. We believe we provide our customers with a one-of-a-kind offering.
In your opinion what do many home cooks get wrong when cooking Indian cuisine?
Indian cuisine is one of the most complicated ones to master. It is all about using the right amount of spices and ingredients to create the perfect dish. The cooking process cannot be rushed. The most important thing is to allow time allowed for sauces and meats to marinade.
What do people tend to get wrong when cooking dim sum?
People tend to overcook or undercook dim sum by incorrectly estimating the time required to steam the dumpling. When you steam the dim sum for too long, you overcook them and it falls apart. When you steam them for very little time, they become chewy and rubbery. So make sure you get the time right- that's the core of delicious dim sum.