Heinz Beck's restaurant La Pergola holds the unique accolade of being the only three Michelin-starred restaurant in the Italian capital. The chef recently visited his Dubai-based restaurant, Social by Heinz Beck at the Waldorf Astoria Dubai Palm Jumeirah. BBC Good Food Middle East spoke to the chef about the food he dislikes working with the …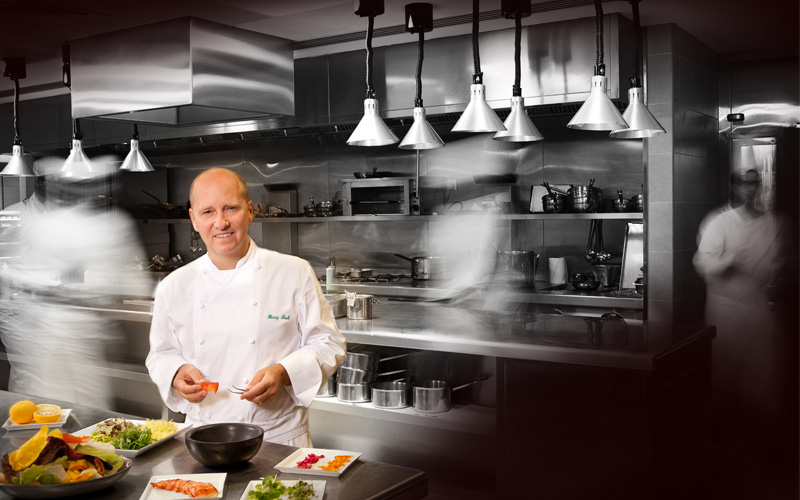 Heinz Beck's restaurant La Pergola holds the unique accolade of being the only three Michelin-starred restaurant in the Italian capital. The chef recently visited his Dubai-based restaurant, Social by Heinz Beck at the Waldorf Astoria Dubai Palm Jumeirah. BBC Good Food Middle East spoke to the chef about the food he dislikes working with the most and how he thinks home cooks can improve their Italian dishes…
On a personal level, what qualities that you possess have contributed to your success?

I would say the fact that I do not take anything for granted.
Which ingredient do you hate to work with?
Oysters. It's not that I hate them per se, but I'm allergic to them.
What is your favourite Italian food to cook, and what advice would you give to home cooks attempting to cook it?
One of my favourite dishes is De Cecco spaghetti with fresh tomato sauce and basil. I would advise home cooks to really focus on the produce – choose the best raw materials you can buy and cook with passion.
In your opinion what do many home cooks get wrong when cooking Italian food?
Common problems you tend to see are overcooked pasta and using far too many condiments.
Has there ever been an ingredient that you weren't able to master and have given up on?
As far as I remember, no. Like everyone else, there are ingredients I love most and those I love less.
What foods are you craving the most right now?
Autumn is fast approaching, so I'm looking forward to the seasonal change. The mushrooms, truffles and the autumnal vegetables.
What is your idea of happiness?
Cooking for my loved ones.
What's your most memorable meal?
I love to eat pasta with tenerumi (vine tendrils of the cucuzza plant available only in Sicily) prepared by my Italian mother-in-law.Every time I eat this dish is a memorable meal.