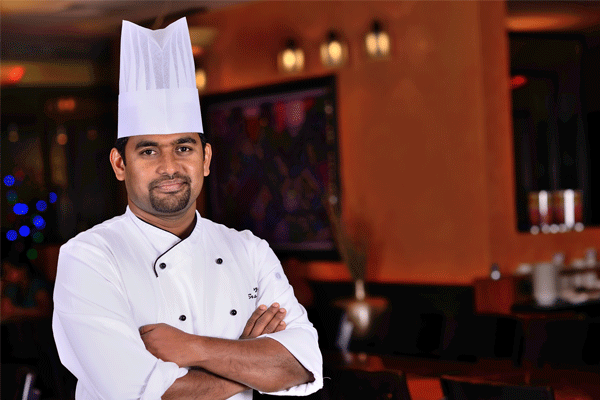 Froz Khan, the senior sous chef at Claypot spoke to BBC Good Food Middle East about how home cooks can improve their Indian cooking
In your opinion, what do home cooks tend to get wrong when making a curry?

Home cooks tend to over cook their food. Timing, especially in Indian cooking is incredibly important. If I could give a tip to home cooks it would be to make sure their timing is correct.

What are your tips for cooking the perfect rice?

Rice is quite a fragile grain, so make sure you don't stir too much while cooking as the rice grain breaks apart.

What are your tips for cooking the perfect Masala?

The most important thing is to have patience while stir-frying (Bhuno) the masala. Bhuno literally means to stir fry.

If you could only have three ingredients in your cupboard, what would they be and why?

I personally love Indian food so I would have onions, tomatoes, ginger garlic paste and whole garam masala. In my opinion these are the basic ingredients for creating great Indian food.

Any message for amateur cooks?

I would suggest first focusing on the basics. Make sure you hone your cooking techniques and build your craft. When you get comfortable, try and play with original recipes to create a dish to your taste.

Which talent would you most like to have that you don't possess?

I love art and always wanted to be a painter. In the kitchen, I would like to be more creative in my plating skills by bringing out vibrant colours on the plate.

What's your personal signature dish?

My personal favourite are the Clove Smoked Lamb Chops, it's one of the most popular dishes on the current menu at Claypot. I've shared the menu here for BBC Good Food Middle East readers.