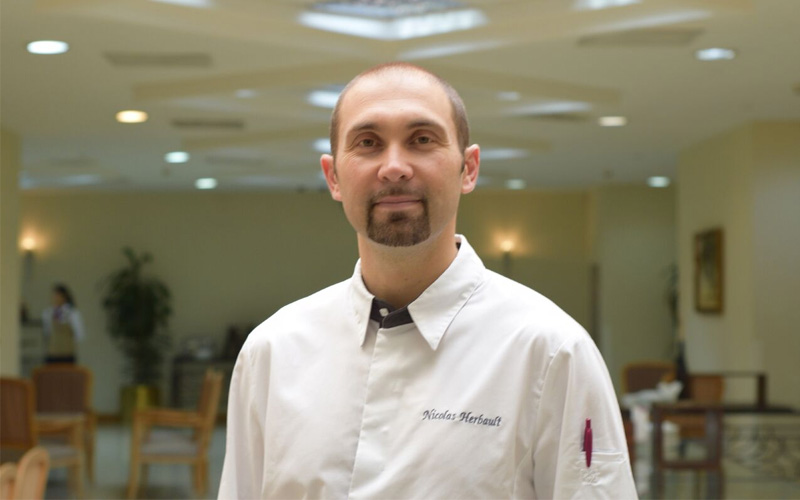 What do home cooks tend to get wrong when making sushi?
Possible challenges are to balance the quantities of rice and vegetables/fish for the filling. The rice needs to get the right quantity of seasoning. If you use too little or too much of seasoning you will change the taste and texture.
What's your favourite Japanese food to make, and what tips can you give to home cooks wanting to recreate it at home?
My favorite food is Shabu Shabu (a Japanese nabemono hotpot dish where thin slices of meat or seafood are cooked in hot seaweed broth). My tip is to give enough time for preparing the broth. The longer you leave it to cook, the more time the ingredients will have to unfold their flavour which results in a better taste.
In your opinion what do many home cooks get wrong when making Japanese cuisine?
Home cooks some times add extra seasoning like salt. It's unnecessary as ingredients like soy or teppanyaki sauce contain salt already. Sometimes people can reduce the sauces while cooking, it's also important not to do this as it will make the glaze too strong, which will mask the actual taste of the food. Some home cooks use too much soy and teppanyaki in their cooking, it's important to use them moderately, as they have a strong and salty taste. There's also a few etiquette things people can get wrong:with sashimi and sushi you only dip the fish in the soy sauce, not the rice. Ginger is a condiment on the side and not to be placed in the soy sauce.
What's your personal signature dish?
My personal signature dish is grilled Yakitori salmon. You will find it in our menu at Sakura menu soon.
If you could only have four ingredients in your cupboard, what would they be?
Japanese soy sauce, ponzu (citrus juice), panko (bread crumbs) and a traditional Japanese beverage. This is the perfect combination for seasoning and frying, and a traditional Japanese beverage is a must for every Japanese meal.
Which chef do you admire?
I absolutely admire Chef Nobu Matsuhisa. Through great dedication and hard work he turned his small restaurant in Los Angeles into a high end and worldwide restaurant chain. He is mastering the art of combining traditional Japanese cuisine with Peruvian cuisine and creates new, incredible dishes.
What qualities that you possess have contributed to your success?
I am a curious and adventurous person, not afraid of throwing myself into new situation and challenges. And I am able to work under pressure.