Sponsored: The newly-appointed chef de cuisine Namthip Prueksasaruay tells BBC Good Food Middle East about the "Spice Spoons" cooking class and the inspiration behind her dishes.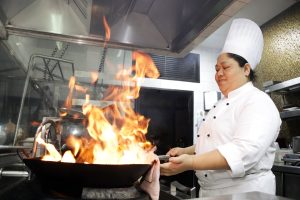 Namthip Prueksasaruay's 20 years of experience in bringing culinary authentic Asian cuisine creations to the city now extends to her latest accomplishment as Anantara The Palm Dubai Resort's new chef de cuisine at the Mekong. The multi-award-winning venue Mekong offers unique and flavourful Thai cuisine with a welcoming ambience.
Specifically, diners can look forward to a captivating Spice Spoons cooking class to master the art of Thai cuisine, highlighting a breakdown of flavour profiles, and expert techniques while creating regional dishes such as Satay Gai, Massaman Nuea and Geang Kiew Wan Gai.
Meet Anantara The Palm Dubai Resort's new chef de cuisine Namthip Prueksasaruay…
How did you get started in the culinary field?
I've had a strong passion for the culinary arts ever since I could remember. I was lucky enough to be born into a family that equally shares the same love for serving quality gastronomy. I cherish the fond memories of helping my parents in the kitchen; my father continues to operate a quaint local restaurant in my hometown back in Thailand. It wasn't until the age of 25, however, that I decided to pursue my passion and commenced working in the culinary industry at my first restaurant in Myanmar and onwards to my current role as Chef De Cuisine at Mekong.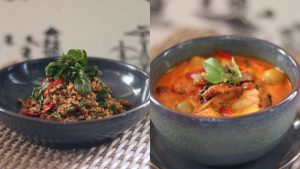 Where do you stem inspiration from when creating a menu and signature dishes?
Whenever we're in the process of launching a new menu, we run through a discussion panel to try and implement new dishes as specials of the month within the restaurant. If we notice a particular dish tends to be a popular item from frequent orders, we will place it on our permanent a la carte menu. Additionally, during my travels to and from Thailand along with neighbouring countries, I often take inspiration from flavourful authentic dishes that aren't as available in Dubai, allowing us to serve tastes that are truly unique to the resort.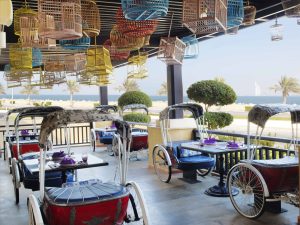 How did you come up with the idea for Spice Spoons?
Spice Spoons is actually a concept that takes place in all Anantara properties and is considered a signature dining experience. Its main purpose is to train guests in mastering the art of Thai cooking in a truly immersive experience. At Anantara The Palm Dubai Resort, guests uncover the secrets of preparing world-famous dishes in an interactive experience with professional chefs, allowing them to hone their skills.
What can guests expect to learn from this masterclass?
Guests can learn about the intricacies that go into cuisine, prepared by expert Chefs. Discover the replacements for Thai ingredients that can be used at home as well as the particular cooking equipment required. Spice Spoons offers guests a step-by-step class teaching their favourite creations. Ultimately, the class allows one to leave with wonderful memories, not to mention impressive new skills to entertain family and friends back home.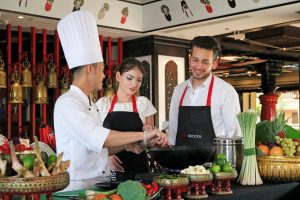 Does the cooking class include anything else?
Aside from learning lifelong techniques to utilise in the kitchen and of course getting to sample their delicious creations, guests can take home aprons, a branded cookbook, as well as a souvenir Spice Spoons gift set.
Every Monday – Thursday. AED650 per person. Call +9714 567 8304.