The trendiest new Dubai restaurant boasts a fine portfolio of locations in Notting Hill, Shoreditch, South Kensington, Parsons Green, and Queen's Park. 
The French-inspired rotisserie concept by Romain Bourrillon, Cocotte, has opened its doors to its first-ever launch outside London and presents an impressive menu with delicious homemade dishes including fresh Kale and roasted squash salad, Ratatouille, Rosemary fries, and mouthwatering Truffle mac & cheese.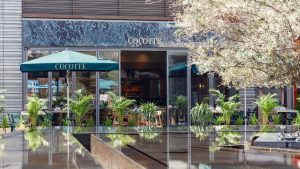 In an exclusive interview with BBC Good Food Middle East, the founder and chef Roman shares the inspiration behind his innovative concept and the decision to bring Cocotte to Dubai. 
Tell us about Cocotte and the inspiration behind this concept. 
Cocotte started five years ago in London's Notting Hill. We see ourselves as rotisserie specialists using fresh, delicious, and quality ingredients. We have developed our own techniques for marinating our chickens and cooking to maximise flavour. Growing up, roast chicken was always our favourite dish in the family and I wanted to replicate this with Cocotte: offering a comforting and healthy dish, but with a modern twist to give the products a lot of flexibility and to make it suitable for all.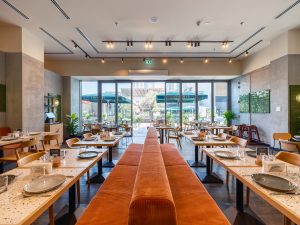 Why was Dubai the next big move for the brand?  
The food scene in Dubai is unbelievable, I see it as one of the main and fastest-growing 'food capitals' and I truly believe that Cocotte will bring something unique because it's a concept with a fantastic family-centred offering with the highest quality flavours and ingredients, but at an affordable price. 
Name a few signature dishes that diners need to try.  
Our chicken, of course! Pairing it with our fan-favourite tomato and feta salad, burrata and roasted courgette, our signature baby potatoes with ratatouille and of course a mix of all our sauces! They're all the perfect pairing to a fresh rotisserie chicken. We are also very excited to present some of our new star main dishes cooked on the rotisserie, like our slow-roasted lamb and our beef brisket!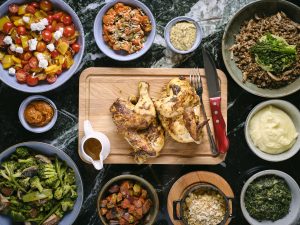 Could you tell us about your upcoming plans for 2022? 
We are opening new stores in London and hopefully in the UAE soon too, stay tuned for exciting Cocotte news! 
The Walk, JBR, Dubai. Call +9714 564 1995. Visit website or Instagram.