With the 51st National Day here, we highlight the incredible work of Emirati talent in the F&B culinary industry. 
This UAE National Day, BBC Good Food Middle East speaks to the region's renowned Emirati chef and founder of Let's, Faisal Alharmoodi, on his love for Emirati cuisine and the shift in the culinary scene since he first made his way into the industry.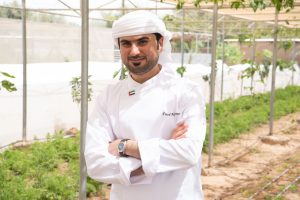 What do you love the most about Emirati cuisine?  
Emirati food is characterised by the materials used, often local products such as vegetables and dairy products that are freshly produced from farms. Additionally, our unique and distinguished spices give a different taste to a dish. 
An Emirati dish that holds a special memory for you and why? 
I love Majboos, it is an Emirati dish made with rice, a highly flavourful stock and either chicken, beef or fish. It's almost everyone's favourite dish in the UAE and it always brings us together around the table. It's a family gathering's first and favourite choice! 
How has the UAE's culinary scene evolved? 
Our cooking methods have changed from the past, they've become more moderate and we started using high methods and techniques and the combination of dishes, for example, the risotto salona, one of the innovative dishes in my restaurant today in which I combined the usual risotto with a twist of UAE famous dishes.