Sponsored: Discover epicurean flavours at Pavilion at the beach with its impressive global menu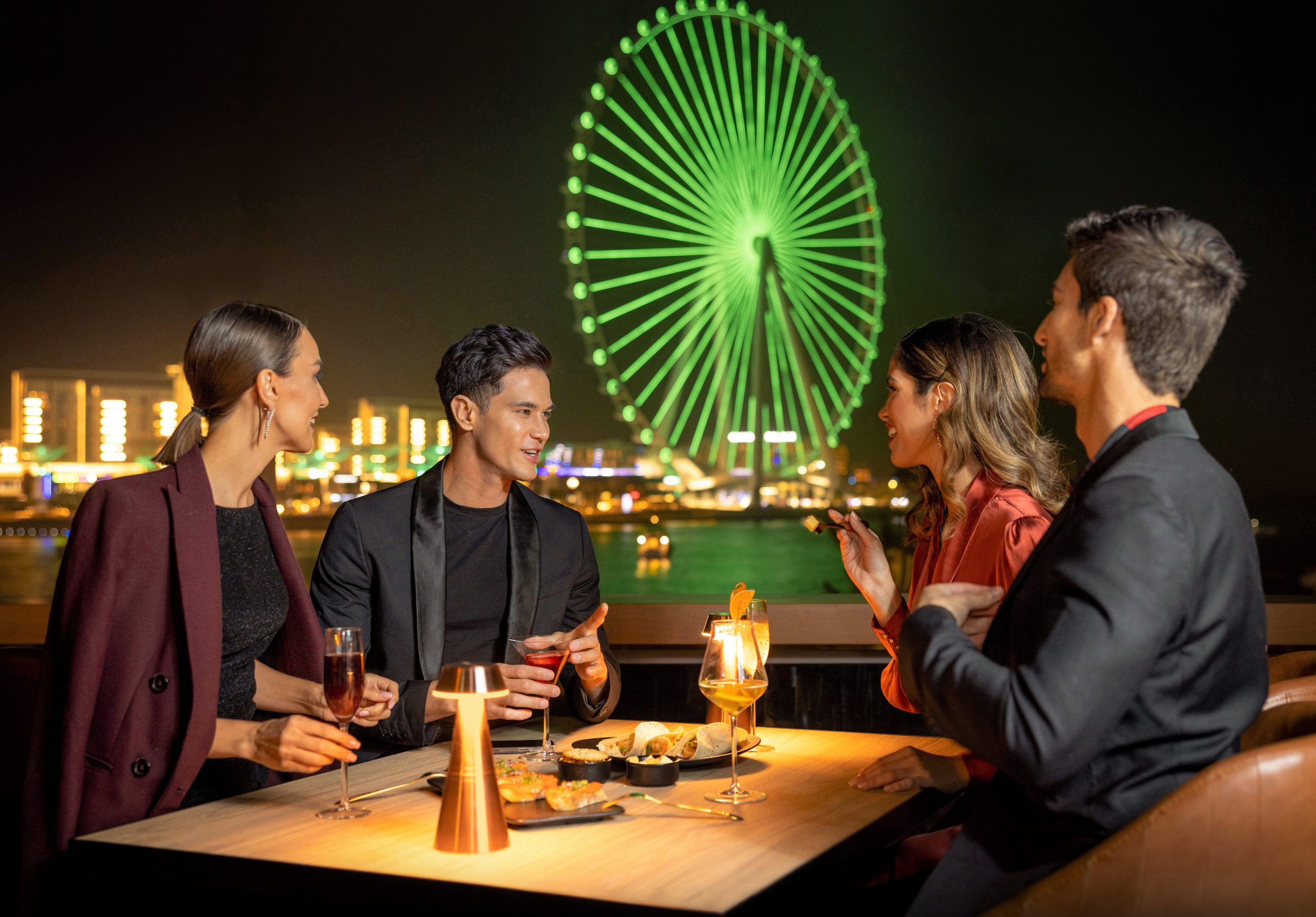 Pavilion at the Beach overlooks the shimmering blue waters of the Arabian Gulf, offering stunning views of Ain Dubai. Boasting a range of irresistible culinary offers, diners can expect an exquisite beachfront experience on the outdoor terrace, an air-conditioned venue, lively artists and acrobats. 
This September, Pavilion at the Beach has unveiled unbeatable offers and classes. Take your pick from a Ladies' Night, Taco Tuesdays, mouth-watering brunch, buy one main get one concoction free, live DJ sets, baking classes and plenty more.
Find out what's happening at these venues:
La Mezcaleria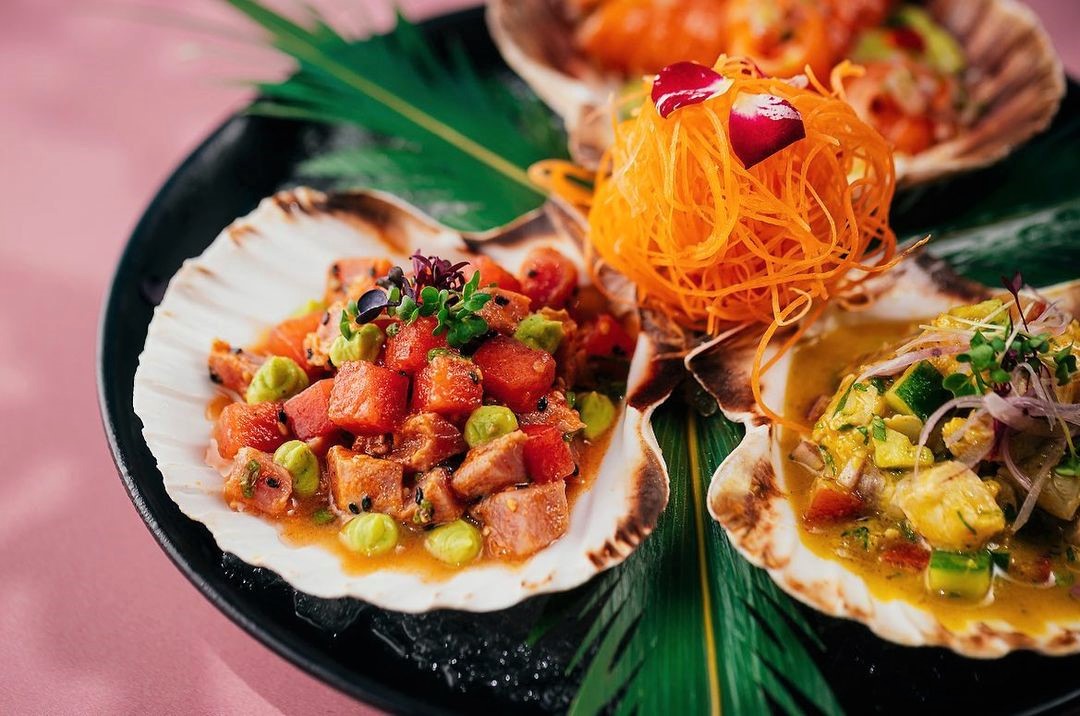 Expect a glorious dining experience with a boundless international menu. Taco Tuesday boasts free flow packages starting at AED100 from 9pm-12am and every Saturday from 1-5pm brunch is served starting at AED180. Diners can escape the hustle and bustle of the city at this spirited coastal spot while unwinding to soothing ocean sounds.
Visit the website on Instagram. 
Akiba Dori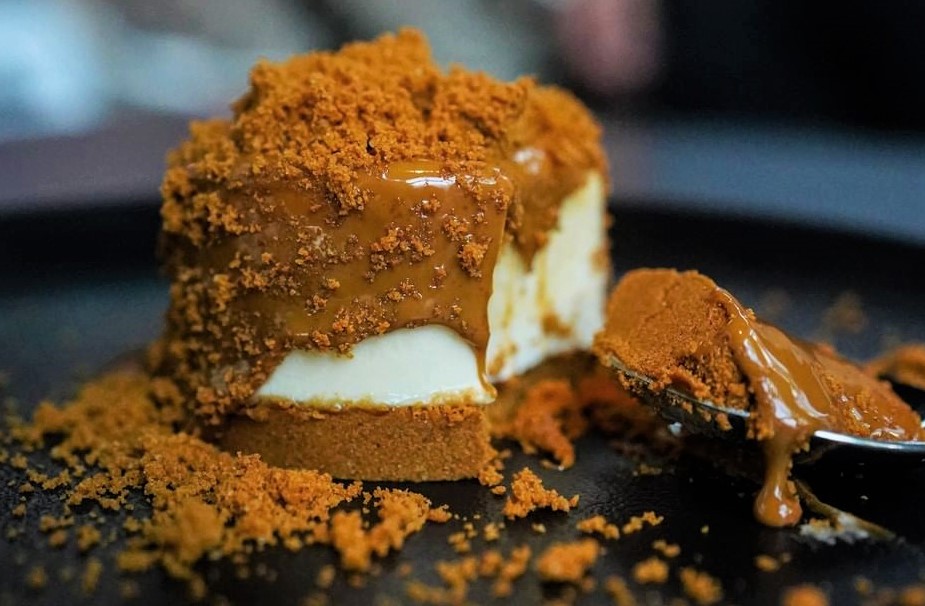 The menu celebrates vibrant Japanese street food with a variety of sharing-style appetizers with influences from Tokyo.
Every Saturday and Sunday, from 12- 4pm, tuck into brunch featuring signature Akiba street-food favourites and refreshing concoctions. Package options include the Standard package at AED249, With Bar package at AED349 and Premium Bar package at AED449.
Visit the website or Instagram. 
Buur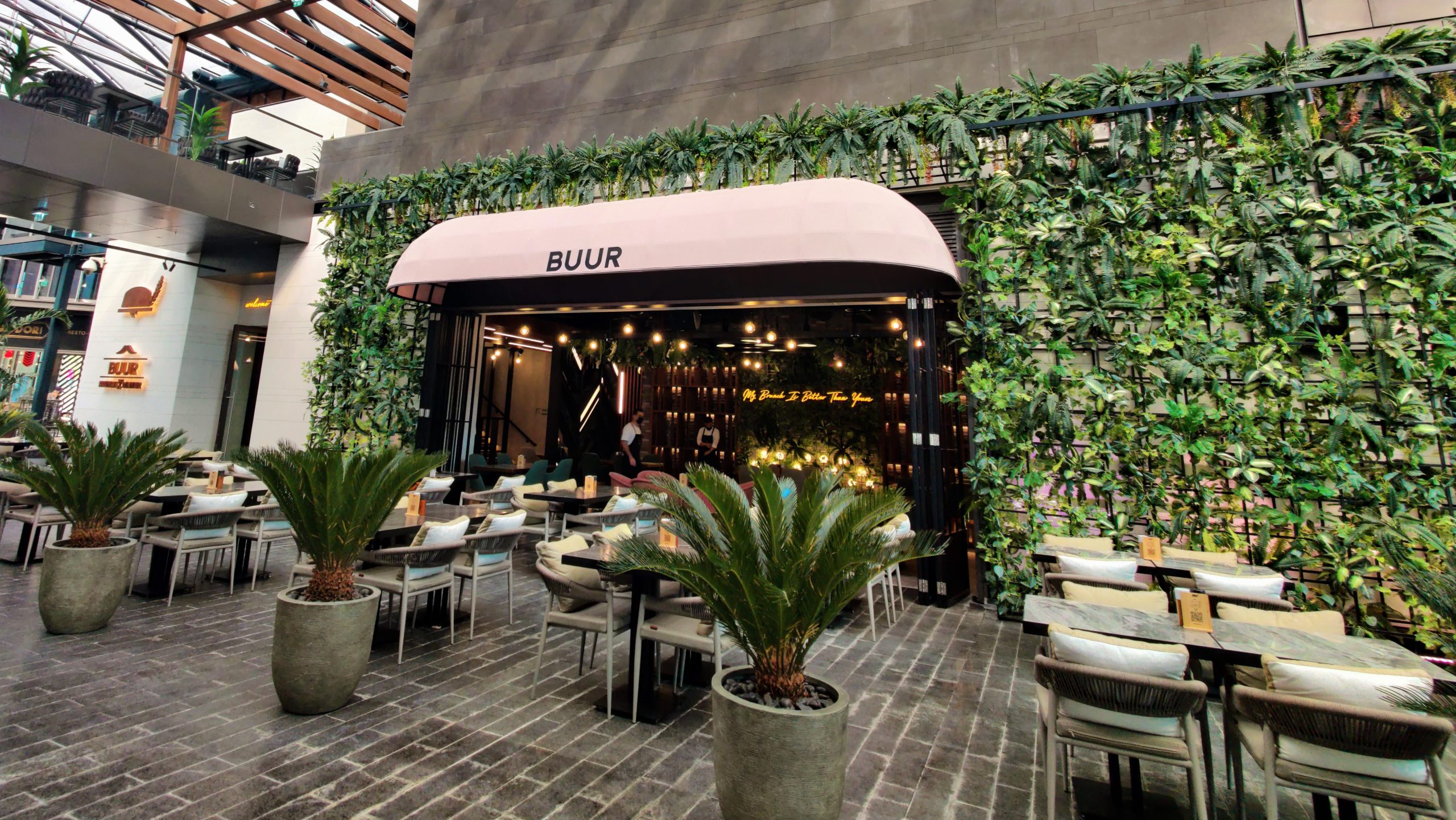 Savour an authentic German breakfast, brunch or dinner at this bar and cafe. Every Monday to Friday, from 12-5pm, diners can buy one main course and get one concoction free. Thursdays are Wings Day for unlimited wings and a concoction bucket for AED149. Lastly, indulge in brunch at AED200 from 1-5pm. 
Visit the website or Instagram. 
Claw BBQ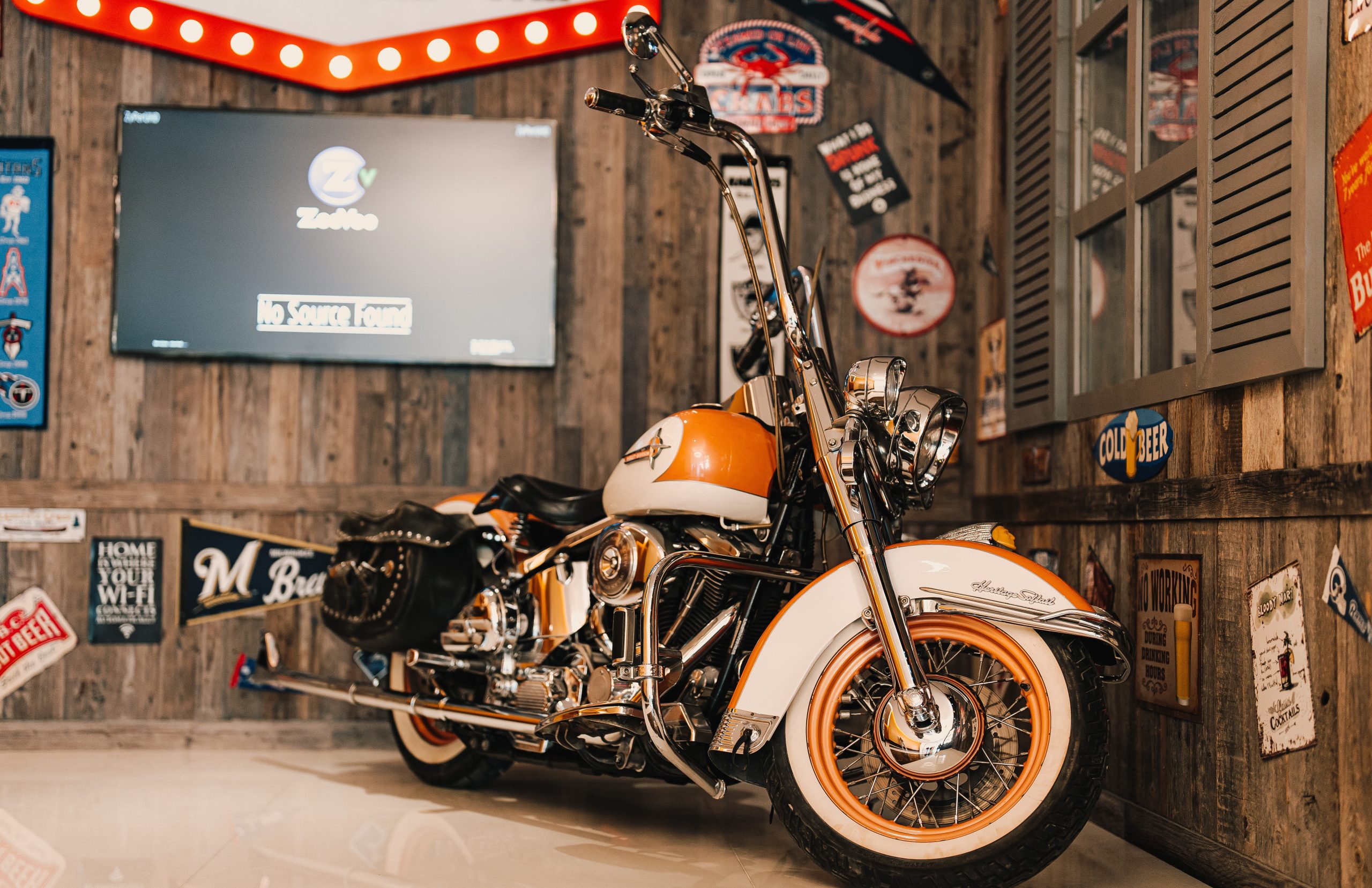 Opening this week at Pavilion at The Beach, diners can experience a sensational seafood BBQ feast starring fiery grills, seafood, crabshacks, burgers, tacos and sandwiches at this American-inspired venue. Satisfy all your seafood cravings with The Legendary bucket list serving fresh King crab, Deluxe seafood including Snow crab, Fresh mussels, Fresh clams and steamed shrimp and a Shellfish bucket with fresh steamed mussels, clams and shrimp all served with Grilled corn, New potatoes and Butter. A perfect spot to indulge in seafood sharing platters with friends, family or loved ones. 
Visit the website. 
Eataly at the Beach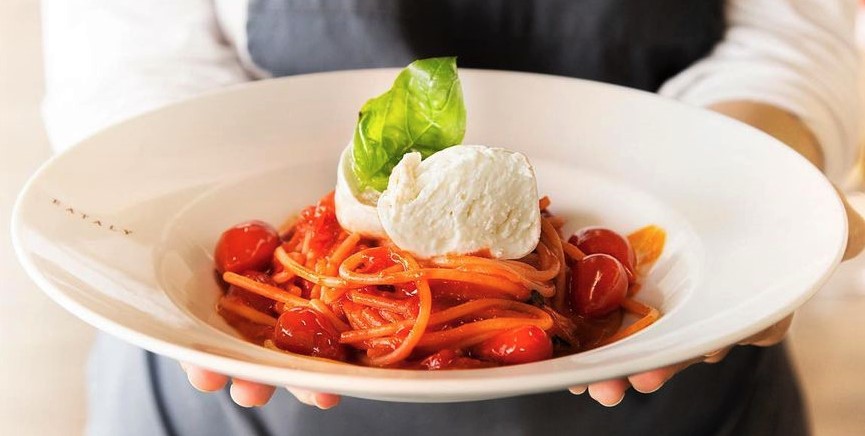 Weekend brunch in Dubai is always a good idea, especially with Eataly at the beach's spectacular brunch starting on September 3. Diners can treat themselves to a fun-filled afternoon featuring free-flowing fine Italian food paired with a selection of beautifully-crafted concoctions from 12-4pm, breathtaking views of the Arabian Gulf, Dubai's coastline including the iconic Ain Dubai and live music. The spacious setting and sophisticated venue offer a relaxed and upbeat atmosphere.
The four-hour feast begins with a flavourful menu boasting fresh authentic Italian classics including antipasti, pasta, pizza, dolci, crudi di mare e ostriche. If you have room for dessert, opt for the variety of smooth gelato flavours. 
Italians really know how to start off the weekend! Aperitivo Italiano takes place every second Friday of the month from 7-9pm starring an array of classic Italian appetizers, a buffet and a buy one get one free concoction offer. Unwind and start off your weekend right with Italian beats surrounded by stunning views. Join the next Aperitivo Italiano session on September 9!
The venue has also launched La Scuola masterclasses with nine classes in September featuring a mix of culinary, grape and kids cooking sessions by chefs, grape and mixologists experts. Cooking classes teach attendees to make bold Italian cuisine and concoctions, featuring Burrata Cheese, from appetizer to dessert on September 13 and Risotto, with locally grown mixed mushrooms on September 27. Grape classes feature Wines from Piemonte, history and pairing on September 12 and Wines from Veneto, history and pairing on September 26. Kids classes feature Kids Mozarella Sticks on September 4 and Kids La Pizza, Ham and Mushroom on September 18. Concoction classes feature Spritz concoctions, history and tasting on September 29 and many more. 
Cooking classes from 10am-12pm at AED299. Grape classes from 6-8pm at AED325. Kids classes from 10-11am at AED75.Concoction classes from 6-8pm at AED275. Brunch packages start from AED295. Aperitivo Drinks from AED65
Call +9714 561 1185 or email reservations@celebratingmoments.com for reservations. 
Hurricane's Grill & Bar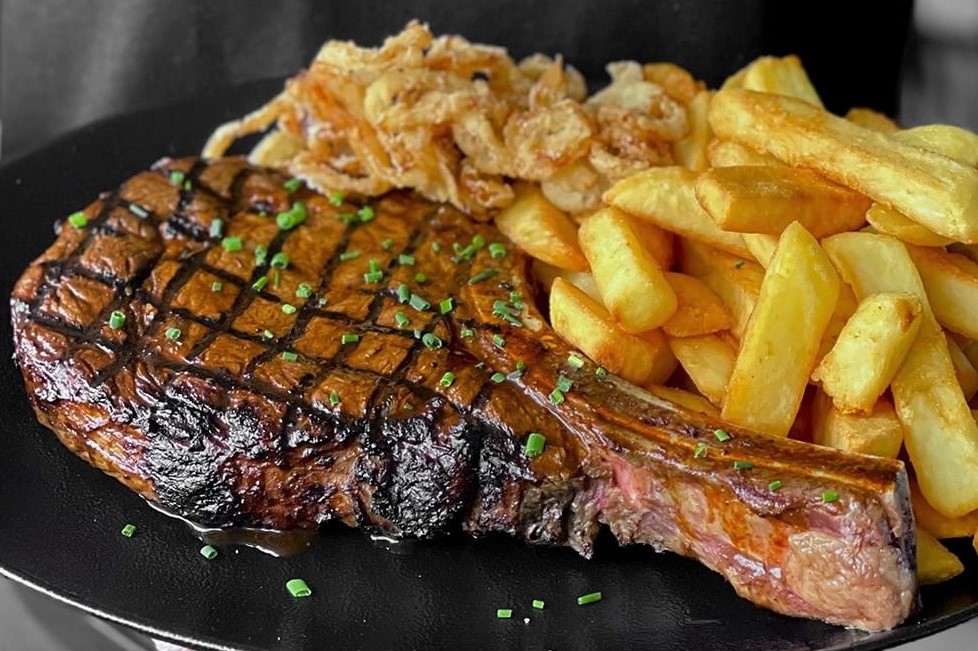 This impeccable menu is packed with succulent steaks, ribs and burgers teeming with flavours. Hurricane's Grill & Bar, a laid-back Australian dining venue inspired by traditional South African, Portuguese, and modern Australian influences, leaves diners with a fulfilling cultural escapade.
Visit the website. 
Call +9714 590 5090 or email customerservice@thebeach.ae. Visit the website or Instagram.