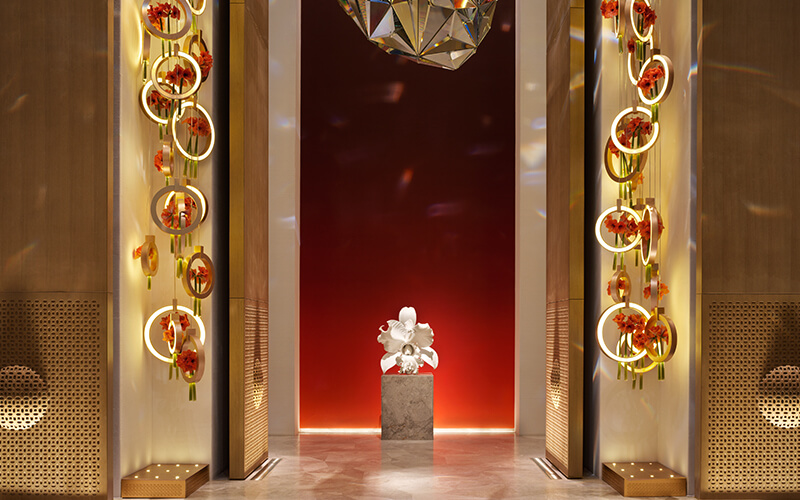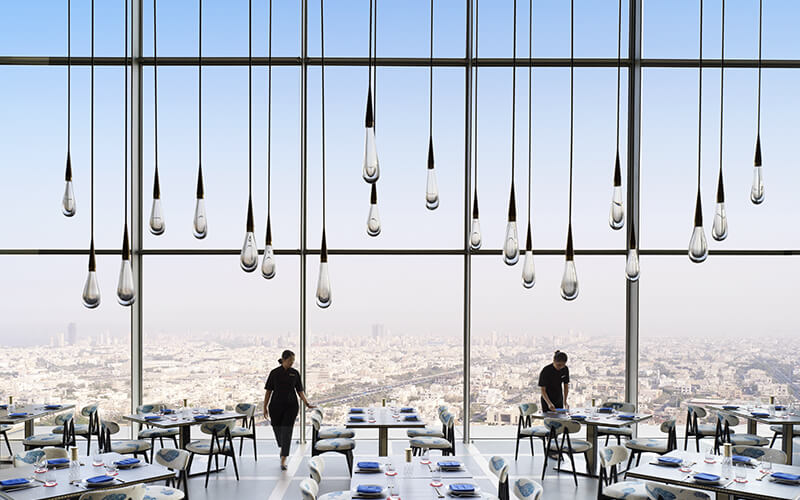 Sponsored: Ideally situated for business and pleasure, Four Seasons Hotel Kuwait is an urban resort in the new downtown. The property's guest rooms – the largest in the city – provide a welcoming haven while rooftop restaurants draw a glittering crowd. With a wide-range of dining possibilities and cultural activities on offer, the hotel poises itself as a great destination to visit.
Dining at Four Seasons Hotel Kuwait
There are plenty of food and beverages options available at Four Seasons Hotel Kuwait, catering to all tastes and preferences.
For awe-inspiring panoramic city views, head to Sintoho, a lively rooftop hot spot, where signature flavours from Singapore, Hong Kong and Tokyo unite for a Asian feast.
Share wood-fired pizzas, homemade pasta and espresso with friends or colleagues at Dai Forni, the intimate, indoor-outdoor Italian restaurant, located on the top floor.
Ideal for the whole family, Elements is a colourful, market-style restaurant serving everything from Arabic and Indian, to Japanese and Italian, for breakfast and lunch.
In the afternoon, a visit to Al Soor shouldn't be missed. Under the high ceilings of the hotel's contemporary lobby lounge, meet friends or colleagues for coffee, afternoon tea or mocktails.
Lastly, the hotel's day to night poolside lounge, Al Bandar is sure to impress. Enjoy colourful meze platters and shisha service from one of the five air-conditioned cabanas or from the comfortable lounge chairs sitting next to the pool. At night, the poolside Al Bandar lounge takes on a club-like vibe with music and lights.
Things to do
Anchoring the city's new downtown, Four Seasons Hotel Kuwait at Burj Alshaya is perfectly positioned for business and pleasure travellers. The chic shops of The Avenues Mall and the city's traditional market, Souk Al-Mubarikiya, are just minutes away by car and lush Al Shaheed Park requires but a short walk.
Discover the goods of Kuwait, from silk carpets to perfume to jewellery, on a private tour of the city's colourful souks. A personal shopper will take you treasure-hunting in these markets, based on your preferences, with stops for tea and traditional Kuwaiti treats.
If you enjoy art, delight in a private viewing of the hotel's art collection with concierge, who is full of insights about the unique pieces that call the hotel home. Don't miss the fantastical sculpture in the lobby, "Etymology of the Baroque" by British artist Marc Quinn.
Whatever your visiting needs may be, Four Seasons Hotel Kuwait is on hand to ensure all your holiday requirements are met.
Details: For more information, or to make a reservation, call +965 2200 6000 or visit fourseasons.com/kuwait