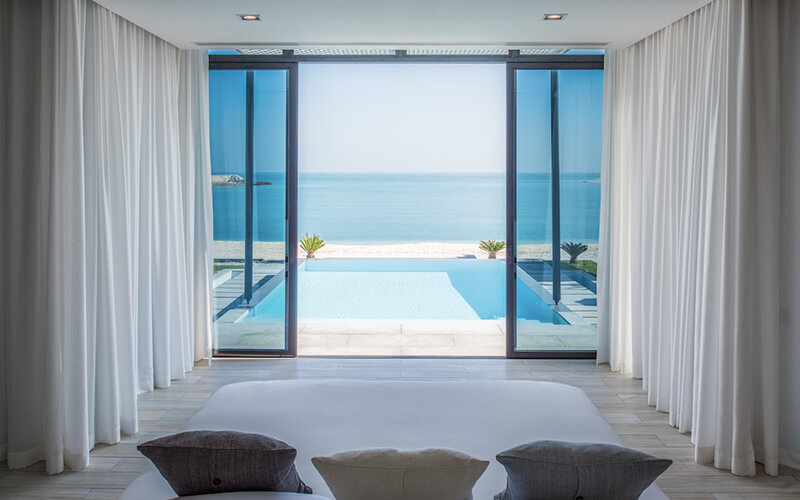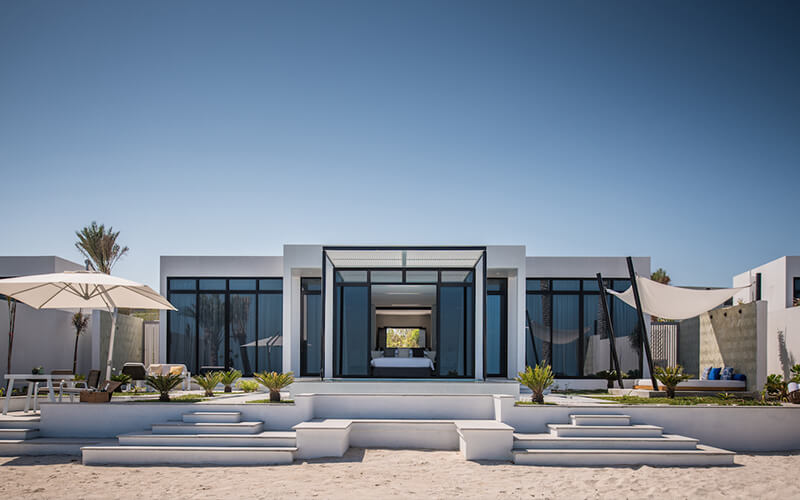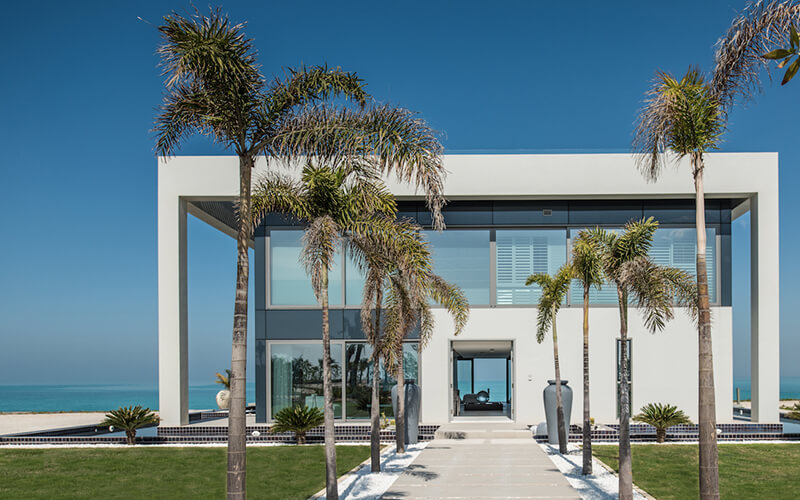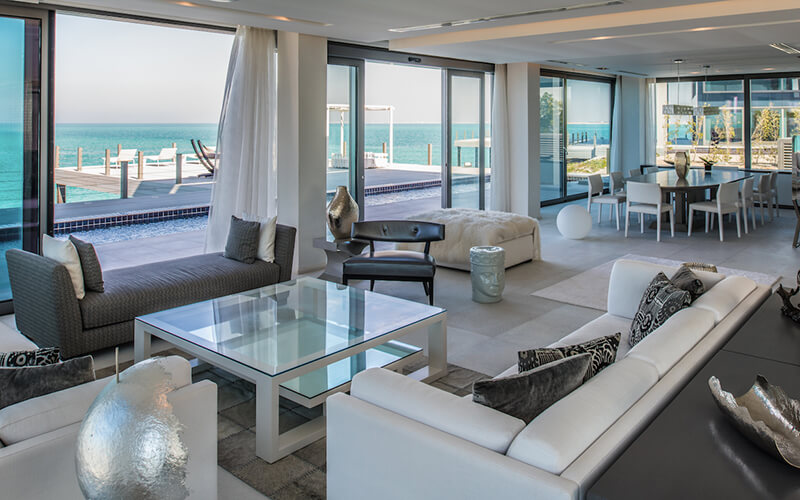 We travel to the beautiful Zaya Nurai Island off the coast of Abu Dhabi, where peace, privacy and paradise combine to offer UAE residents a Maldives-like escape, without the need to catch a flight.
Since opening in 2015, Zaya Nurai Island has established itself as one of the UAE's most luxurious beachfront resorts – and during our one-night visit to the island, we soon realise why. Situated just a 60-minute drive from the hustle and bustle of Dubai Marina, and a short 12-minute boat ride off the coast of Saadiyat Island in Abu Dhabi, this private isle – complete with pristine white beaches, wooden sea-swings and crystal-clear waters, is a piece of pure paradise.
We arrive at the Zaya Nurai Welcome Centre on Saadiyat Island ahead of our scheduled boat crossing at 11:30am (boats run every hour from Abu Dhabi to the island from 7am onwards). Our bags are quickly collected, and our hands are instead filled with a glass of fizz as we are shown to the waiting deck for our boat.
Upon arriving at the island after our short speedboat ride, I am immediately taken aback by the sheer natural beauty of this place. Stepping onto the jetty, our busy working lives back in the city seem a world away, and I instantly slip into holiday mode. As we make our way further into the island on a golf buggy, passing tree-lined avenues and large lawns on our journey, we arrive at our home for the weekend.
ACCOMMODATION
The island is home to 61 villas ranging from one to six bedrooms. During our visit, we stay in a four-bedroom water villa, which features a huge living area with luxury furnishings, a fully-equipped kitchen, large infinity pool and a rooftop terrace with breath-taking views of the island.
The term Nurai stems from the Arabic word 'Nur' meaning light, and it's soon clear why the island has adopted this name. We're faced with large, floor-to-ceiling windows throughout the villa, offering copious amounts of natural light and panoramic sea views at every turn. Upstairs in the master bedroom, the windows double up as sliding glass doors, and waking up to the sound of crashing waves and the sea breeze on my face is something I won't forget in a hurry.
The walk-in rain showers, jacuzzi hot-tubs and Molton Brown bath products mean I spend almost as much time bathing indoors as I do in the infinity pool outside. Our villa is also one of the only water villas to feature outdoor steps from the decking down into the sea. Unfortunately, the current is too strong for a dip, despite how appealing the turquoise waters look!
Ideal for a weekend away with family or a group of friends, the four-bed villas are perfect for entertaining a crowd. The one-bedroom villas (of which there are 32 on the island) are the most popular accommodation option and provide the perfect romantic hideaway for a mini-break with your other half. Each villa is decked out in gorgeous beach chic-décor, with a temperature-controlled infinity pool, outdoor day bed and al-fresco dining area.
Each villa also comes with at least two bicycles, which are great for getting around the island. It's a 20-minute walk from our villa to the main dining area where we head for breakfast and dinner, or 10 minutes by bike. If you'd prefer, Nurai's wonderful staff are happy to collect you in a golf buggy to transport you to your chosen destination (as there are no cars on the island), but I'd highly recommend a short cycle to breakfast while the weather is still cool.
DINING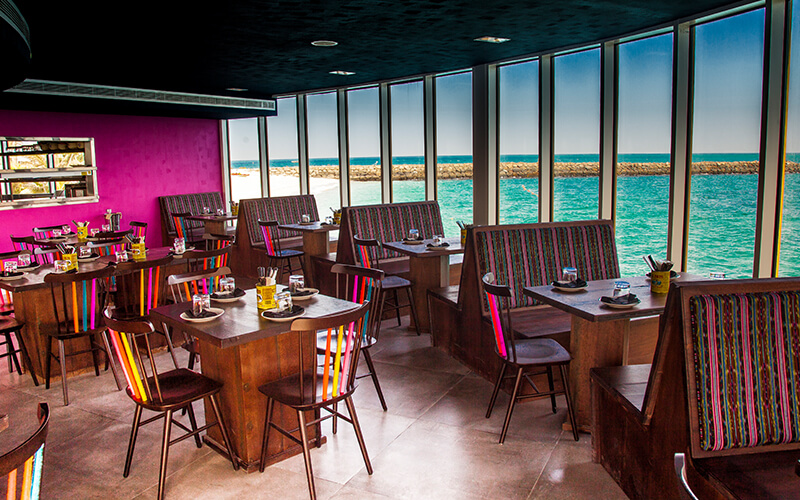 The island's six dining outlets offer a wide range of cuisines to both staying and day-pass guests. On the first evening of our visit, we try out the island's Mexican restaurant, Dusk. It's a Friday night and DJ Fatima is stationed outside the restaurant, playing laid-back Latino tunes. We take a seat outdoors on the lawn, though there is also ample seating indoors for the warmer months.
Chef Marc tells us that Dusk is in the process of launching its new menu, so we're lucky enough to get a sneak peek of the dishes that diners can expect in the coming weeks. To start, we try the smoking guacamole with huitlacoche (also known as Mexican truffle), served with crunchy tortilla chips and a chilli-infused salsa. Beef cheek tacos with pickled red onions and fish empanadas topped with crumbled ctotija cheese follow. For mains, we share the mixed fajitas – comprising chicken, beef and prawns. To finish, we indulge in a classic Mexican favourite – churros with chocolate and strawberry sauce. The crispy fried dough, though sinful and sugary, is worth the calories, so don't miss these!
Breakfast the next morning is served at the island's all-day dining restaurant, Frangipani. Its rustic-chic vibe and neutral tones make for a perfect relaxed location for a weekend feast (which we've certainly earned after our early morning bike ride!) There's an expansive buffet on offer with ample choice of pastries, cheese, cold cuts and pancakes. Eggs are made fresh to order and served tableside, along with fresh coffee, pressed juices and homemade smoothies. Frangipani also hosts a weekly Friday brunch, which offers full access to its private beach along with beach activities for both adults and kids.
For snacks throughout the day, Ginger Mermaid offers beach and poolside dishes at one of the island's two pools for both staying and day-pass guests. For a more upbeat, lively atmosphere (and great pizza) head to Smokin' Pineapple on the opposite side of the island. Here, you can expect to find brightly coloured beach huts, a surf pool and a huge pineapple-shaped woodfire pizza oven. There's also direct access to the beach and those famous Instagram-worthy sea swings (form an orderly queue if you'd like a shot on one).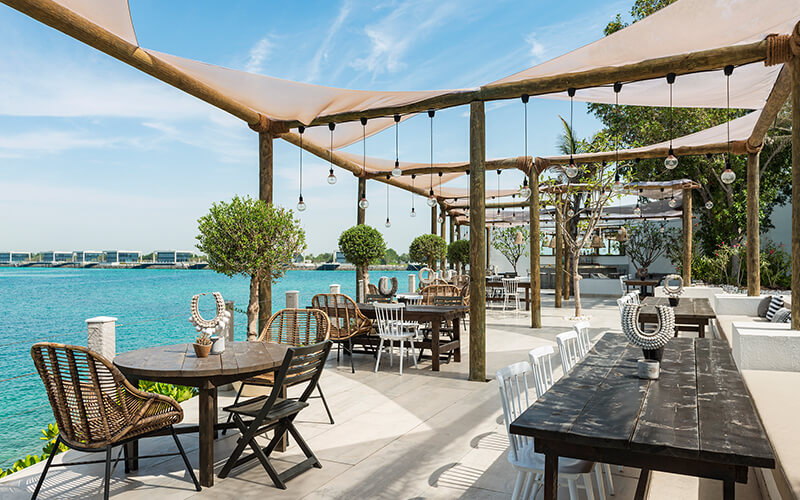 For our last night on the island, we head to the Levant seafood restaurant, Hooked. Set overwater with stunning views across the island, this outlet's mismatched chairs, wooden beams and quirky trinkets instantly connote vacation vibes. It's early evening when we visit, and our table is dimly lit with hanging Edison bulbs and twinkly fairy lights.
The menu at Hooked offers an abundance of fresh seafood with a Lebanese twist. To begin, we try the grilled halloumi and spicy sujuk sausages from the hot starters' selection. For mains, we share the salt-baked grouper with a side of French fries. It is brought to the table still coated in its salt wrap, before our waiter carefully chips away at the casing to reveal a beautifully moist and tender fish. While you may think that cooking a fish in a crust of salt would result in an overly salty dish, this is in fact not the case, as the salt doesn't actually come into contact with the flesh. The skin is left on to form a protective layer during the cooking, and then peeled back before eating. It is my first experience of salt-baked fish, but certainly won't be my last!
There are also multiple private dining options to take advantage of during your stay. Set up a romantic dinner for two beneath the stars with your own butler and private chef or enjoy a relaxed afternoon at a spot of your choice with a gourmet picnic hamper.
The bottom line: this stunning island offers barefoot luxury in a way that I've never experienced before in the UAE, alongside a high standard of culinary outlets and beautiful accommodation options.
Ramadan offers at Zaya Nurai Island
DINE
Break your fast in Hooked's dreamy shoreside setting, accompanied by traditional oud music. Enjoy the restaurant's exquisite Levantine-seafood fusion and embrace this opportunity to spend time with your special ones away from the hustle of the city. Priced at AED 610 for two people. Call 02 506 6274 or email dining@nurai.com
STAY
Relax and relish in the closed-off privacy of your own villa with a glistening private pool and beach access throughout the Holy Month, before you break your fast with Iftar and Suhoor at one of the island's eateries. A one-night stay for two (in a beach villa) inclusive of Iftar and Suhoor is priced at AED 3,500 during Ramadan. For reservations, call 02 506 6212 or email reservations@nurai.com
Details: For more information on Zaya Nurai Island, or to make a booking, call 02 5066 222, email info@nurai.com or visit zayanuraiisland.com