There's a new VOX Cinemas concept in town and here's all you need to know about the experience. Majid Al Futtaim's first hybrid cinema, dining and entertainment zone in the UAE at Wafi City, is a fun day out for adults and kids alike.
If you're driving there, make sure to park at the dedicated VOX VIP area, where you can have your ride valeted. A relief, especially if you're running late, or in a hurry to get to your seat.
The Spotlight is Vox Cinemas' latest VIP lounge and dining space, complete with elevated cuisine cooked in their on-site kitchen with a glass window that gives you a peek into the delish food headed your way. Meanwhile, VOX VIP Cinemas features a never-before-seen Samsung Onyx screen – Dubai's first and only cinema LED screen.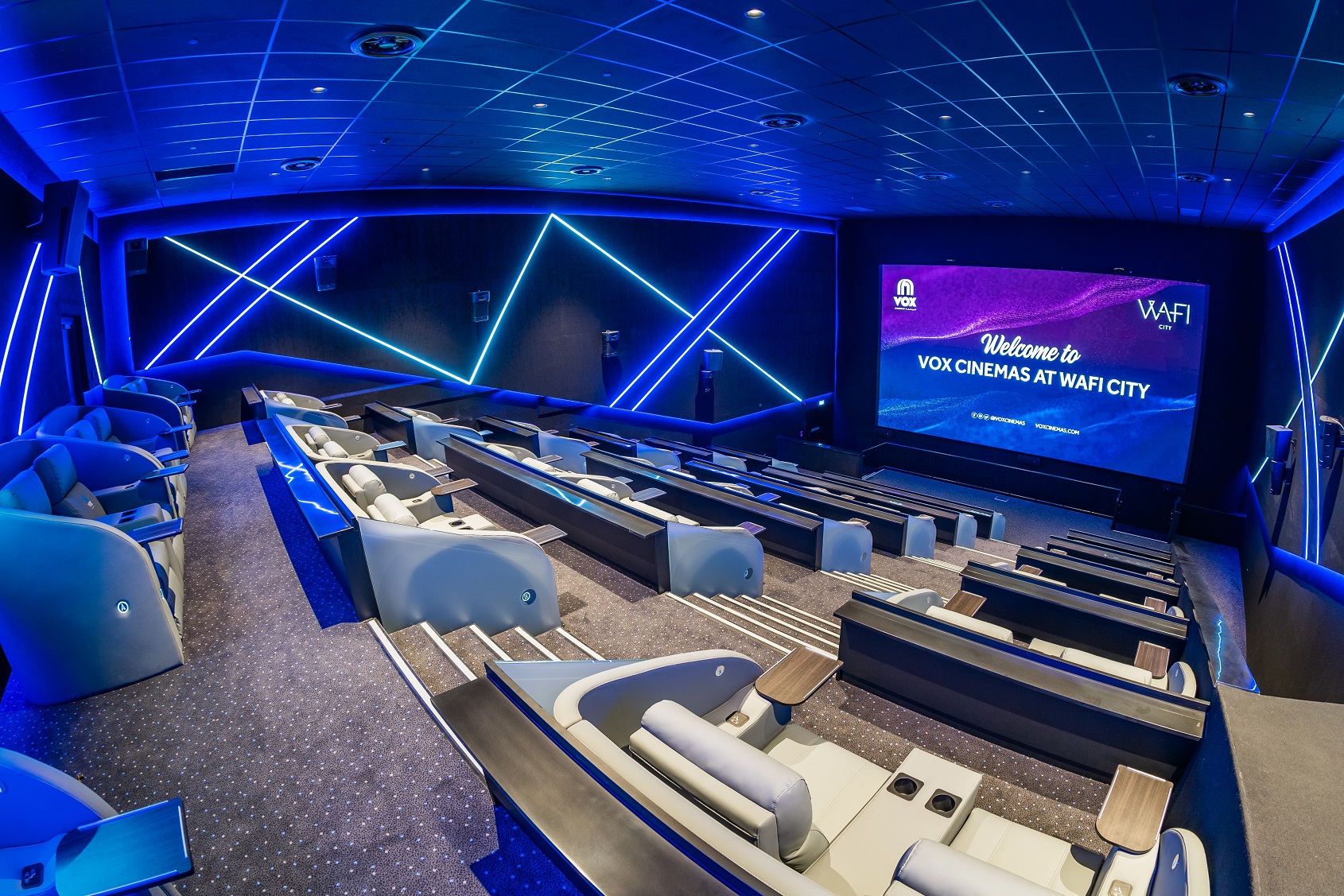 The highlights:
Old-school cinema meets modern luxury at this experience that boasts a coherent theme of red, black and white and real gold in the floor tiles. It felt like we walked into a 5-star hotel lobby in Las Vegas.
The VOX VIP ticket includes the opportunity for à la carte, in-cinema food service, or sit-down dining at The Spotlight before or after your movie. We decided to watch the movie first, build up our excitement and appetites and dine after.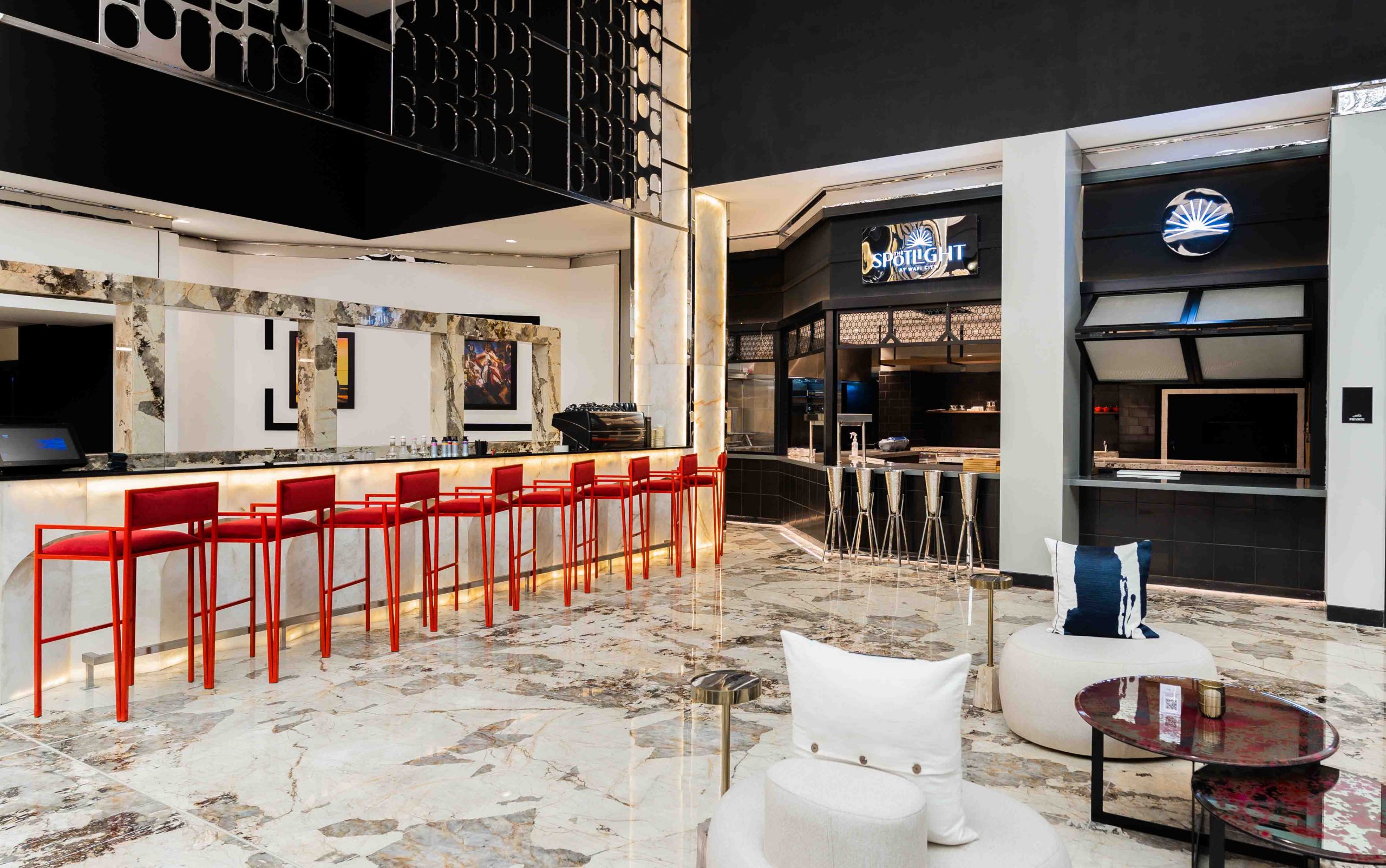 The menu at The Spotlight includes starters, mains, desserts, and cooling sips; as well as a gourmet take on all the classic bites you'd expect and find at a cinema experience.
We began our meal with Black pepper beef skewers and Kamikaze hot and crispy cocktail prawns. Pleasantly surprised and impressed, the dishes were full of flavour and well-portioned. Between my dining partner and I, we ended up sharing our plates with each other. Our food was complemented by a refreshing Classic mojito mocktail and a Mango cooler with mango purée, passionfruit, lemon juice and ginger ale.
Mains followed in the form of Roasted cod in a spiced bean cassoulet with beef chorizo and sautéed spinach, and a Glazed boneless short rib with polenta fries and coleslaw. Both dishes were beautifully presented, delish and enough for two. In fact, if you're not hungry, we'd suggest ordering just one main between two people as the portions are quite generous.
By the end, we were ready to head out, but really, who can say no to desserts? Sate your sweet tooth with the creamy and indulgent, Orange-infused chocolate cheesecake or the Chocolate fondant with raspberry-rose purée and vanilla ice-cream – sinfully rich.
The verdict:
Why visit separate venues when you can have it all in one space? Catch your favourite movie in luxury while you indulge in reasonably priced, elevated cinema-friendly food served directly to your seat, or to The Spotlight's dining area.
Book now:
Book online.