Perched right on the shores of the Persian Gulf, Tamoka is a hot new dining destination at the buzzing Jumeirah Beach Residence. The restaurant stems inspiration from the rich heritage of the Antillean islands, cities of Tulum, San José and Lima towards the shores of Cartagena, Caracas and Panama City, and onwards to the Caribbean islands.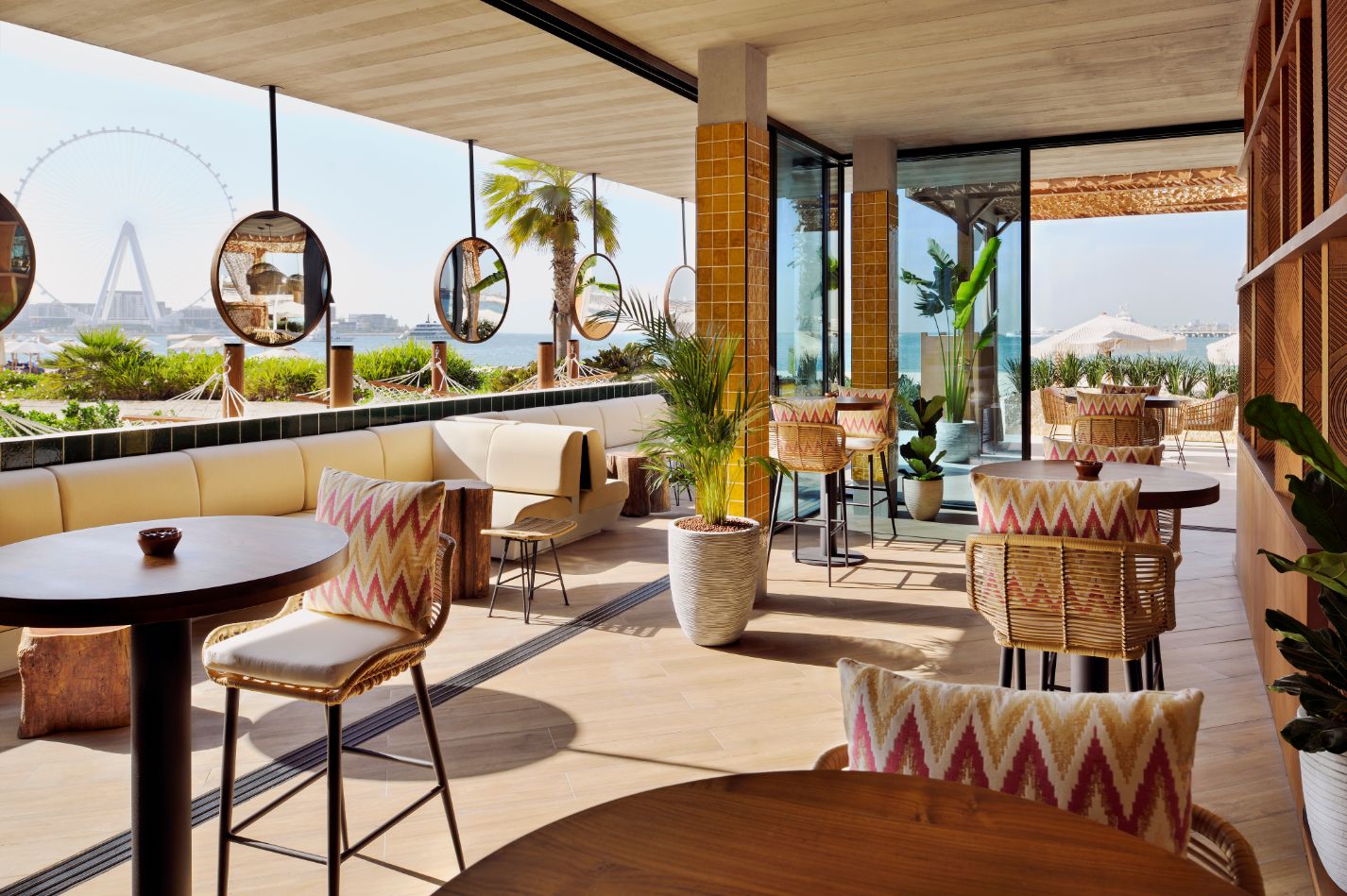 The spacious, open plan setting features a centrally positioned statement bar, a dedicated ceviche counter, an open- kitchen and an al fresco dining space complete with fire pits and sunken lounges. You will notice the intricate attention to detail, right from the warm lighting to the greenery, the wooden furniture and even the ceiling.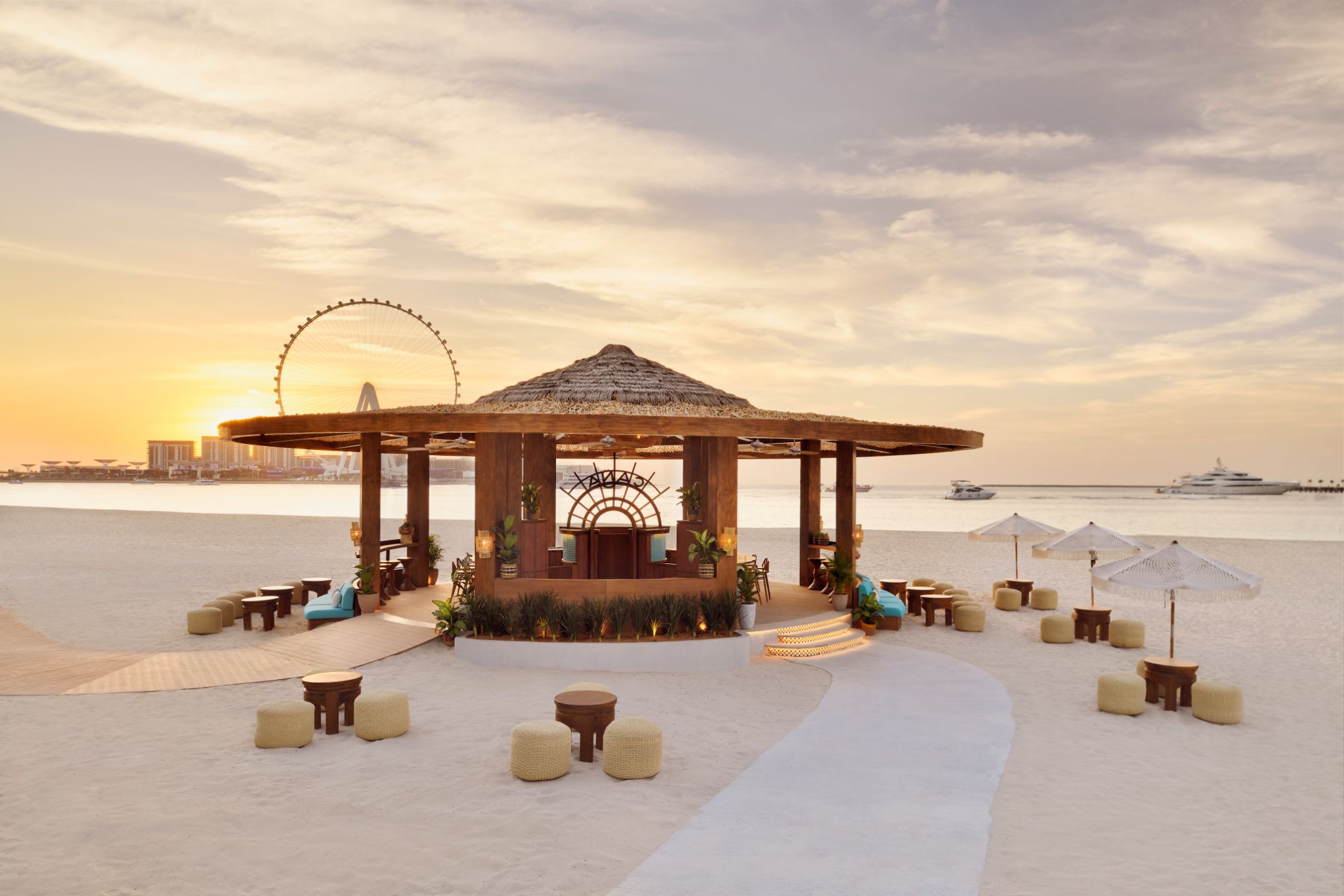 Before we get to the food, Caña by Tamoka, Tamoka's little sister, deserves a mention. The beach bar sits further down the beach, with a winding pathway connecting the two. Boasting a sand- between-your-toes feeling, the concept is open daily from 12-8pm. We arrived just after and unfortunately missed out, but there's always a next time.
The highlights: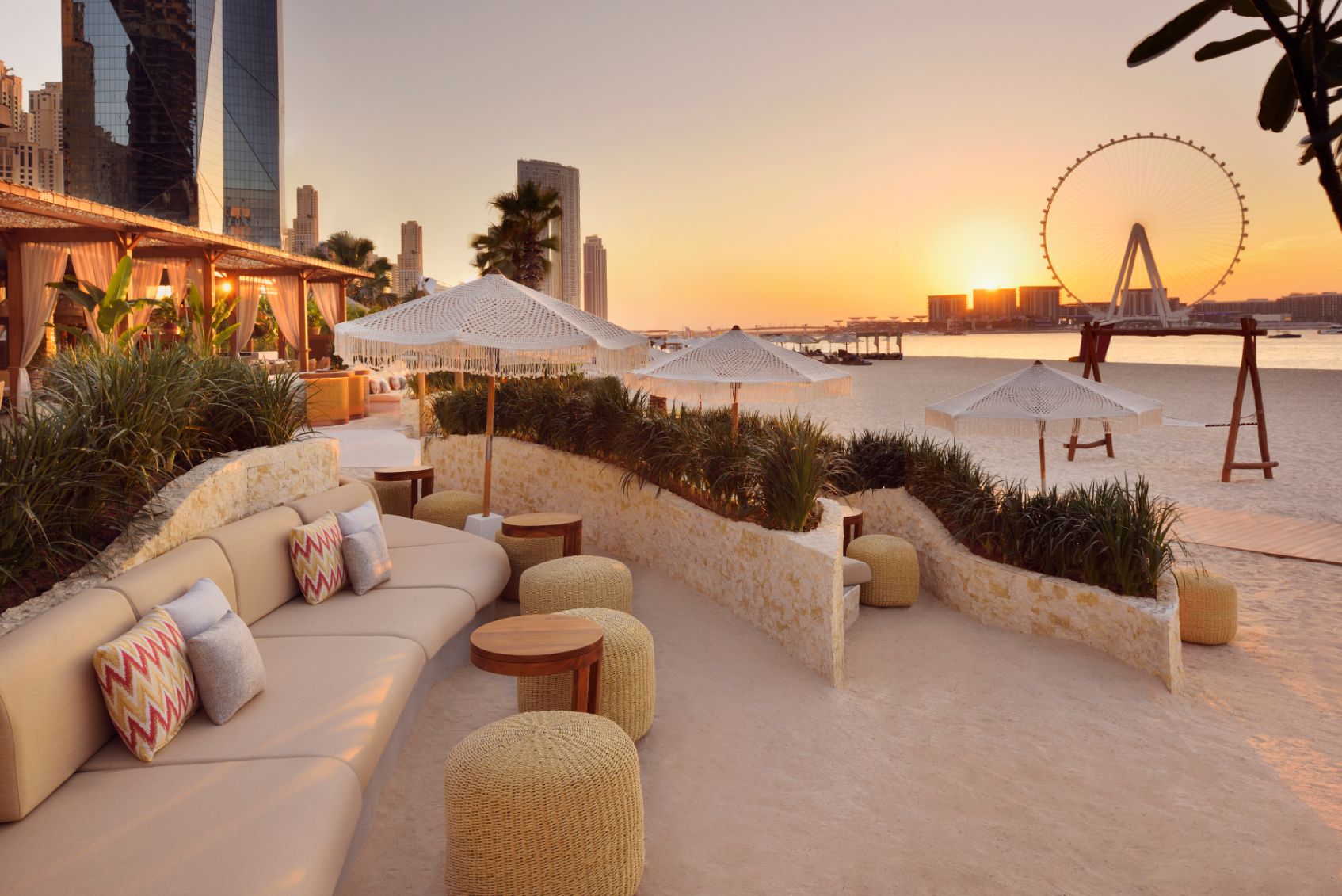 Out on the terrace, our seats by the seashore offered views of Palm Jumeirah all the way across to Ain Dubai on Bluewaters Island. After spotting talented mixologists work their magic, my dining partner wandered off to catch the action; while I made my way over to the open kitchen for a glimpse of Chef de Cuisine Cesar Bartolini and his team, rustling up contemporary Latin-American creations.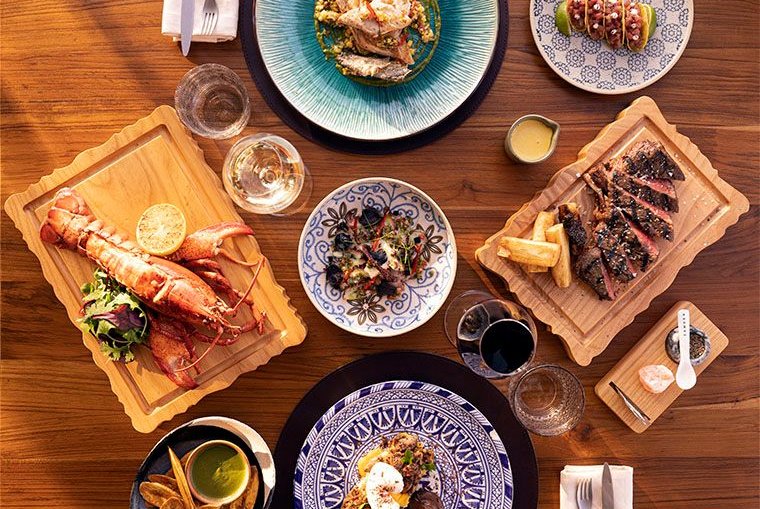 Back at our table, we were offered a complimentary serving of warm bread with an eggplant dip which, we were informed, changes daily. Greek yogurt with onion, garlic and a bit of coriander completed the list of ingredients within.
Next up was Faina – a chickpea flatbread with wild mushrooms, salted ricotta, finely chopped coriander and grated parmesan– and after watching Chef Bartolini put the dish together like art on a plate, we had to try it. I'm glad we did! A classic in Argentina, Faina is often eaten with a slice of pizza. At Tamoka Dubai, this Entrada (bite) features a hint of truffle oil that elevates and complements each bite.
Creative concoctions are an unmissable indulgence, especially since the venue offers an array of house-made spirit infusions – think strawberry and cassis, coffee and cacao, and smoky tamarind. The Signature sips are inspired by travels through the Antillean islands and coastal countries in the Caribbean. We opted for First Love with essences of fevergrass, peach and rose, lemon, hibiscus grenadine and pink grapefruit soda; a Blowout with smoked mango, ginger, lime, egg white and soda; and finally, the Debutante, with aromas of toasted coconut and banana, lime, coconut water and butterfly pea. The Blowout in our opinion stole the show, not only for being delectable but also for the highly- Instagrammable blowfish-shaped glass it is served in. Another recommended beverage is Hemingway's Wise Words, with an infusion of fire-grilled pineapple, pink grapefruit and lime. A little letter with a handwritten note inside, courtesy the Bar staff and Ernest Hemingway, accompanies each blend.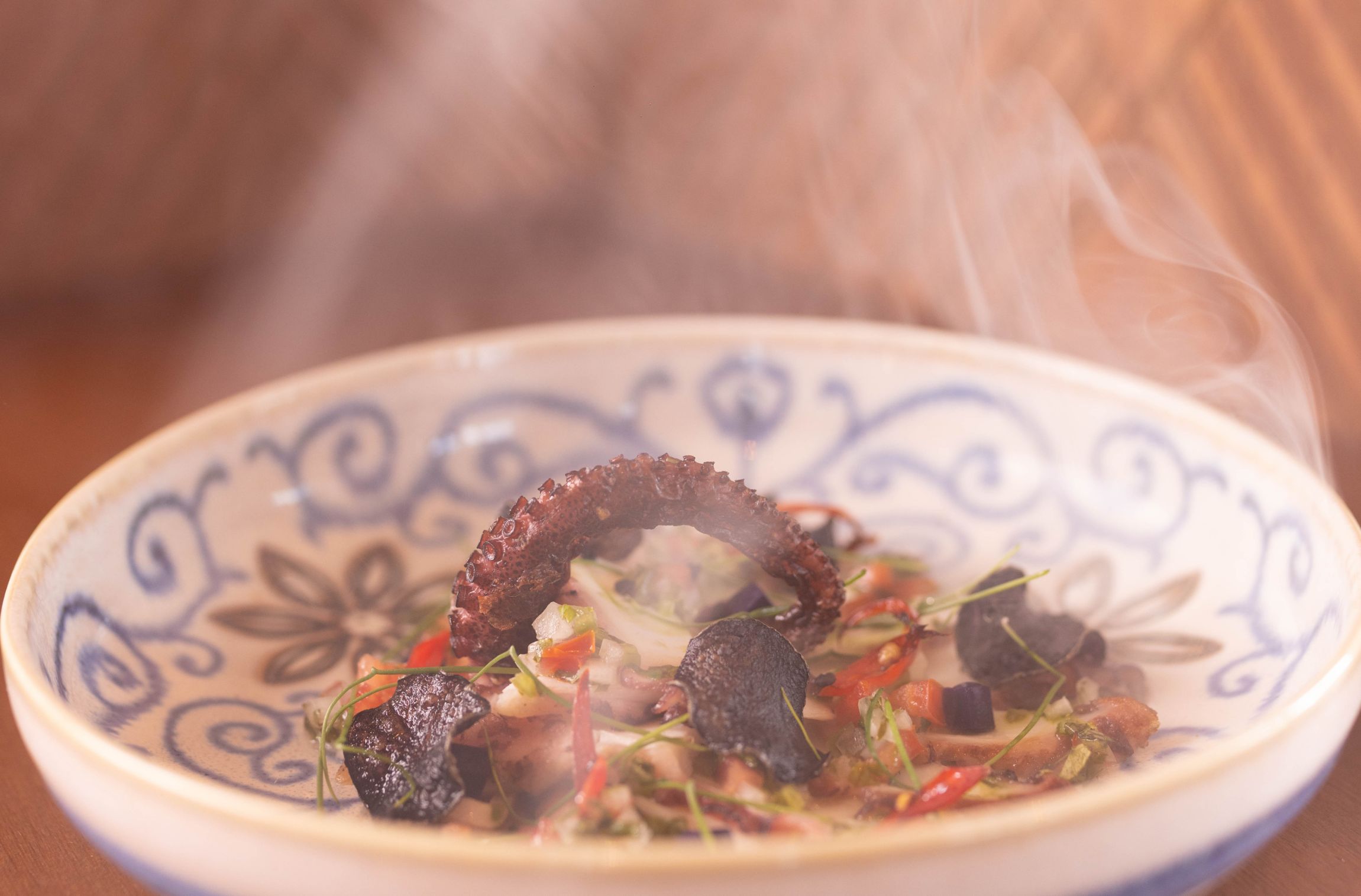 Back to the food, Pulpo ahumado (smoked octopus) with chile ancho, purple potato and micro herbs follows from the Ceviche/Crudo (Raw) portion of the menu. The dish is already a feast for the eyes with the seafood hidden under a smoky dome; but one bite in, and your tastebuds have a feast of their own. We shared an Off the Grill dish for mains. The Craw lobster with butter, charred lemon and a generous portion of seasonal leaves was sweet, juicy and downright sublime. We opted for a side of Grilled, tender broccoli with lime dressing.
The grand finale, Postres (desserts), in the form of a Don Pedro with Vanilla ice cream, spiked chocolate sauce, whipped cream and walnuts – an adults' only sundae (why should kids have all the fun?) – arrived and my dining partner inhaled it. I devoured the Tiraditos de piña, a plate of pineapple carpaccio topped with kiwi, passion fruit and a scoop of coconut sorbet.
The verdict:
Unquestionably spectacular food and punchy sips, elevated by genuinely great service, gorgeous islandesqe décor and a fabulous ambience. If beachside vibes with exquisite views is on the cards, add this hotspot to your list.
Book now:
Monday to Friday from 12pm-1am, and Saturday and Sunday from 12pm-2am. Call +9714 318 6099. Visit Instagram.