The world-renowned, three Michelin starred chef Heinz Beck was recently in Dubai to launch a new and enhanced menu at Social by Heinz Beck, together with the restaurant's head chef, Francesco Acquaviva.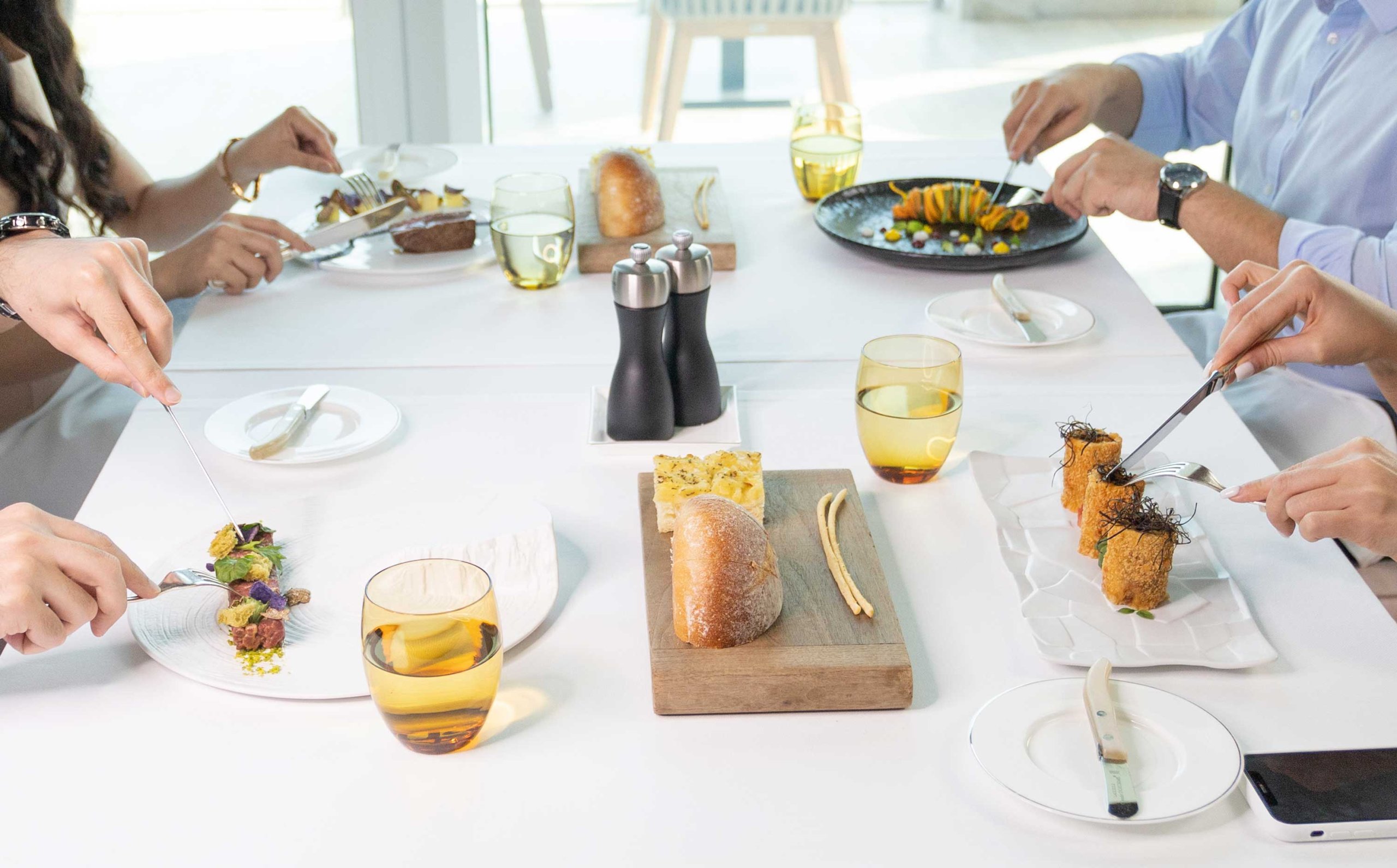 Boasting innovative cuisine with amped up premium ingredients, diners can now look forward to highly evocative gastronomy from the relaxed yet elegant setting.
The Sociale Saturday Brunch draws on the timeless traditions of dining in Italy, where loved ones gather together to enjoy spectacular food, sips and the pleasure of each other's company. In the same manner, we walked into a sophisticated space, with smooth tunes in the air and were ushered to our seats by a window boasting vistas of the resort.
Highlights:
We were offered timeless Italian concoctions to begin, artfully rustled up from a tableside beverage cart. In no time, plates of sharing starters arrived and a quick look around our table offered the promise of a spectacular brunch. We began with a platter of Fine de claire oysters, followed by Beef tartare with black truffle.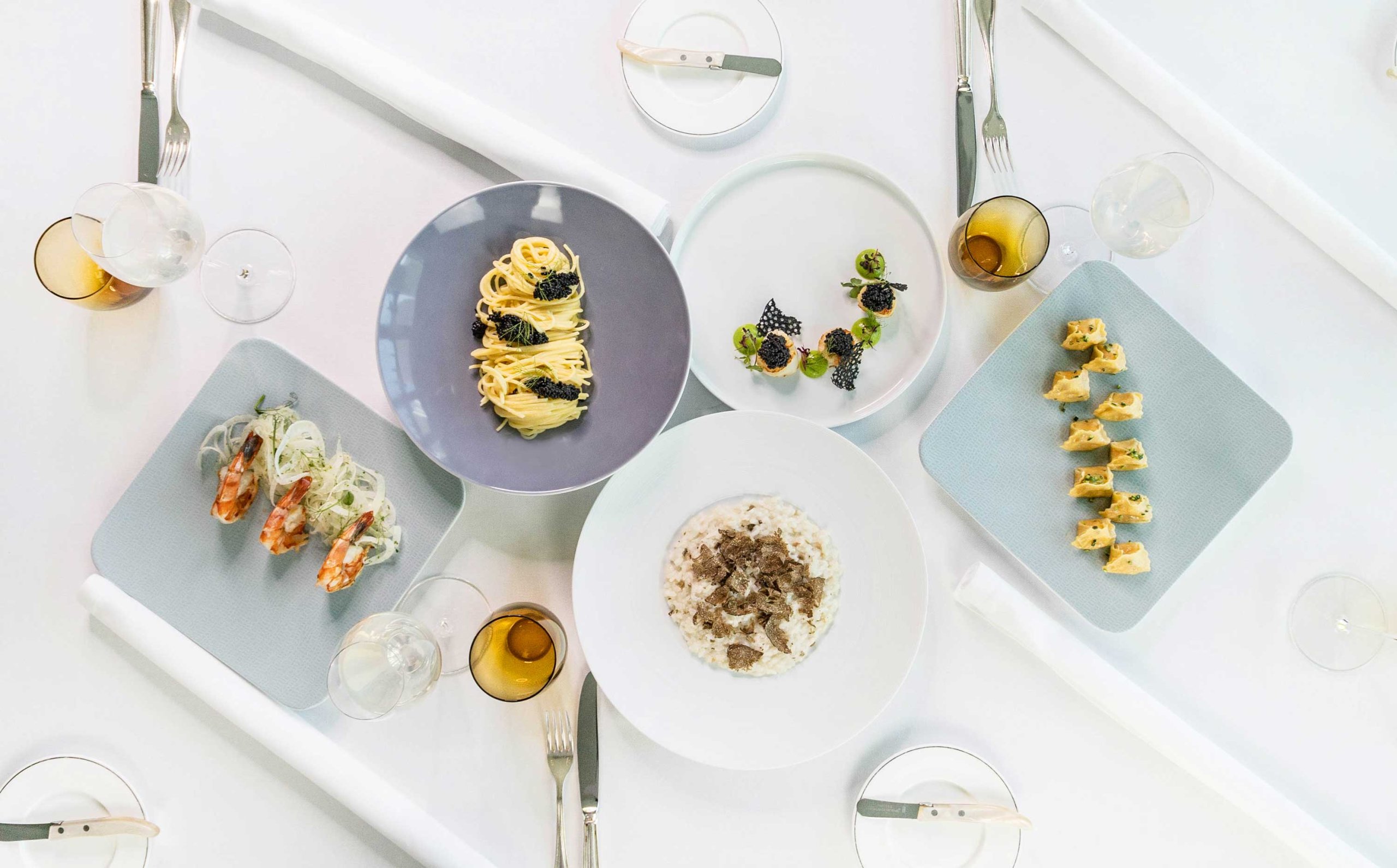 I'm not usually a big fan of a Beef tartare, but this one was luscious and devoured by us in no time. The Suppli', a bite-sized snack filled with rice and cheese, was warm and comforting; and the Seared tuna with avocado and sesame offered a sweet and nutty balance to the buttery texture.
Diners have the option to choose their preferred pasta or risotto and my dining partner and I opted to indulge in the Black truffle risotto and chef Heinz Beck's signature Fagotelli carbonara. The rice dish was rich and decadent; but the Fagotelli carbonara was a whole new level of sinful sumptuousness. Each bite of the silken pasta was a burst of juices, flavours and cheese. The dish is a must-try.
Mains followed and we opted for the Beef tenderloin "alla rossini" and the Grilled tiger prawns with a vibrant fennel and orange salad. This was accompanied by sips of red and white grape.
Ending our brunch experience on a sweet note, we tucked into the Raspberry 1.1 featuring 11 textures of the fruit in forms including air, sponge, sorbet, biscuit, gelatine and more; a light and fluffy Milky way dessert; and crumbled Chocolate sable with caramel ice cream.
The verdict:
An elegant affair featuring impeccably presented and delectable dishes, alongside complementing sips. Perfect for intimate gatherings indoors or outdoors, with family and friends.
Book now:
Saturdays from 1-4pm. AED400 per person (inclusive of soft beverages) and AED600 per person (inclusive of bespoke beverages, classic Italian concoctions, grape and hops). Call +9714 818 2222 or email dxbpd.restaurants@waldorfastoria.com. Visit Instagram.