There's a new Saturday Brunch in town at the Palm West Beach hidden gem, Señor Pico. Introducing the vibrant and lively El Pico Brunch on the striking Palm Jumeirah.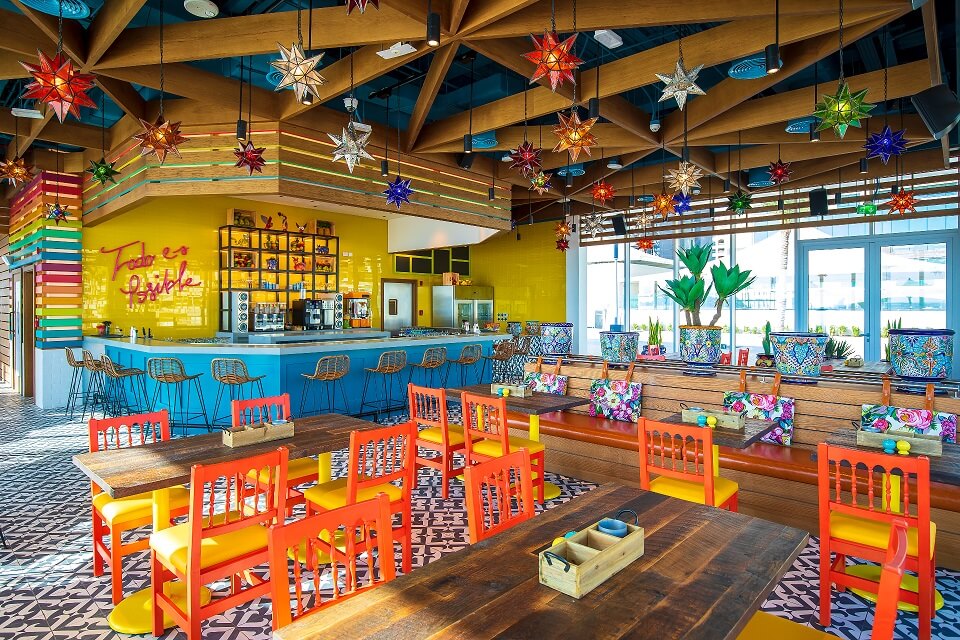 The Mexican venue, a fan favourite of many (ourselves included), recently celebrated its one-year anniversary with its flavour-packed bites, crazy-cool concoctions and gorgeous views of the Dubai Marina, JBR and Ain Dubai. Fun fact, the first Señor Pico opened doors many years ago, in 1964 at San Francisco.
Highlights:
The brunch menu is a steady Mexican wave of mouthwatering bites that show up to your table at just the right time. Starters included tiny buckets of Nachos with chunky guacamole, spicy homemade salsas and queso dip; a refreshing, tangy Mango salad; and the star of the show, a Cauliflower frita – a sharing-style portion of crispy-battered cauliflower florets drizzled in a creamy sauce.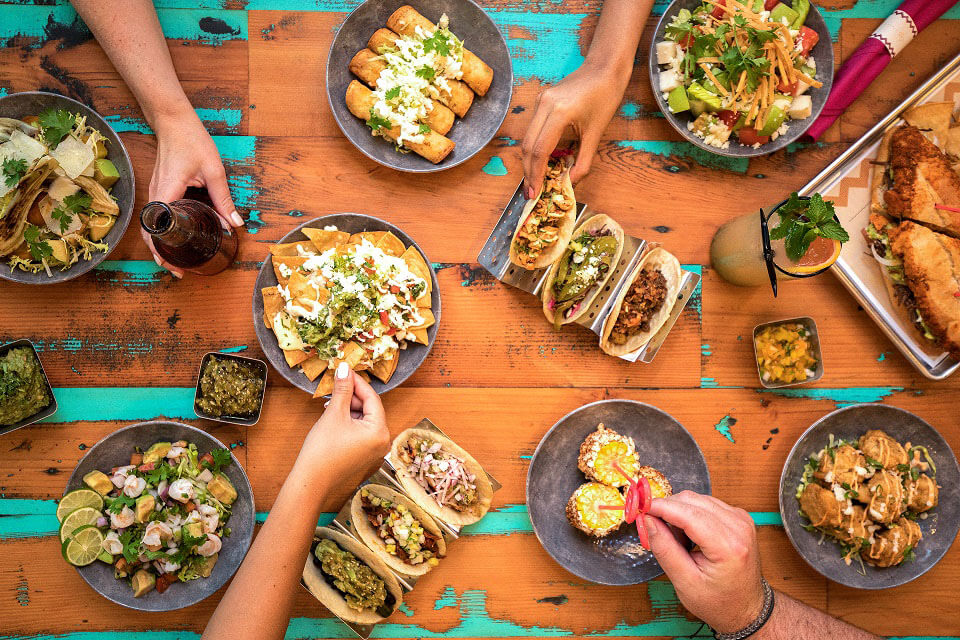 Antojitos, or appetizers, followed in the form of Taquitos de papa, Mushroom and cheese empanadas and Tuna ceviche. The ceviche took centre stage during this round, with the perfect fusion of bite-sized tuna drizzled with a refreshing citrus pop.
One thing that impressed us about Señor Pico, was its staff. We were never left with empty plates or glasses. The prompt and helpful service is a refreshing addition to brunched in Dubai.
By the time we finished the first two courses, we needed a break before mains. Two rounds of signature creative concoctions accompanied us, while we waited for the food and the sun to go down.
After our liquid courses, we turned our attention back to the mains. You can choose between Chicken or Shrimp tacos and Beef, Zucchini or Mushroom quesadillas. We opted for one of each. The soft tacos were perfectly proportioned – two-bite wonders that rounded off the laidback afternoon meal; while the generously portioned Beef chorizo quesadilla had a spice kick to it.
At this stage we were in a food coma ready for a siesta. However, the staff wouldn't let us leave until we saw the experience through with dessert. We're glad we stayed.
The line-up included a choice between Churros, Tres leches cake, Caramel flan and Mini popsicles. We went with the Churros and Tres leches cake. The classic cake was moist, rich and not too sweet; and the Churros are as one would expect from a Mexican-inspired venue: delightful.
The verdict:
A vibrant location with scrumptious Mexican bites, powerful beverages, friendly staff and an insanely talented DJ and violinist, with the beach-side sunset serving as the cherry on top.
Book now:
Saturdays from 11:30am-4pm. AED199 per person (inclusive of mocktails), AED299 per person (inclusive of Pico concoctions), AED379 per person (inclusive of Pico concoctions, hops and grape) and AED109 per person (kids' menu, 6-12 years). Call +9714 568 2502 or visit the website.