Traditional Italian food isn't just about food – it's about love, showing you care and the desire to make you feel truly happy by targeting all five of your senses. It's about respect for ingredients, freshness, simplicity and valuing one of the most important aspects of life – sitting around the table and sharing good food with your favourite people.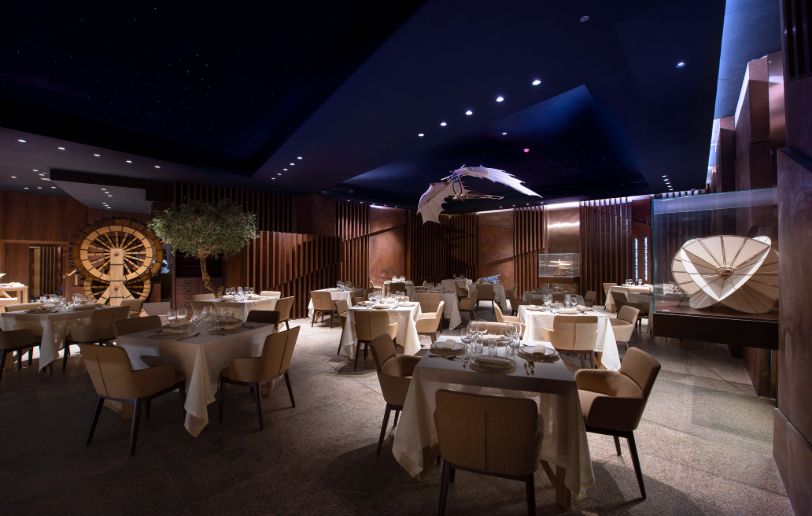 The Leonardo Italian restaurant is located in the Stella di Mare Hotel in Dubai Marina, a five star boutique hotel that has earned a fond reputation in the hearts of residents local to the Marina, JBR, JLT and surrounds.
If you're not familiar with Stella di Mare, that's maybe because it's a well-kept secret in Dubai Marina! It achieves a special combination of being chic, comfortable and sophisticated, yet still has the vibe of a local Marina venue for great food offerings, whatever the mood or occasion.
Highlights: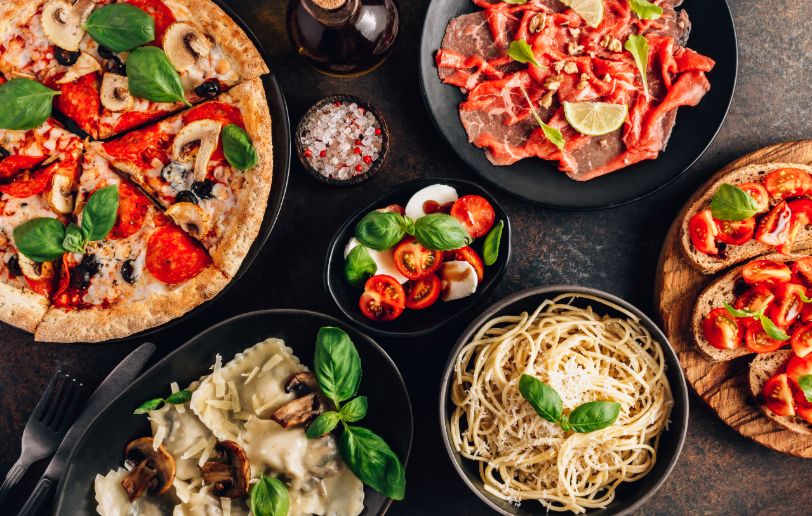 Stella di Mare Churrasco
The Stella di Mare Churrasco barbecue serves a variety of juicy steaks and cuts of beef, veal, lamb and chicken, all seasoned and barbecued over the high heat of an aromatic wood fire. They achieve a satisfying crust to the outside and keep the meat perfectly juicy and tender inside. The regulars in-the-know about this gem of a Churrasco night enjoy a carnival of flavours and colours that perfectly compliment the churrasco, which is of course served with traditional chimichurri sauce as you take your time and go at your own pace.
Chef Carlo & The Roma Mia Italian Brunch at Leonardo
But back to Leonardo at the Stella di Mare – and Leonardo da Vinci. He is famously quoted as saying: "simplicity is the ultimate sophistication" – a quote that is displayed on the wall as you enter the restaurant, and it's fully clarified by the time you pass the quote on the way out.
The Leonardo restaurant is named after Leonardo da Vinci, the father of invention and known for his masterpiece, The Mona Lisa, as well as his detailed technical drawings and mechanical inventions. The art installations in the Leonardo restaurant are dramatic working model replicas of da Vinci's most famous inventions, which add a very special and grand ambience to your brunch experience. The elegant interior is chic with its midnight blue walls, high ceiling and 'starry-night' lighting overhead. Closer back down to earth, it's also comfortable and homely, with it's red checked tablecloths and little twist of 'Italian piazza' in its Italian market 'food stall' layout of the cold cuts, cheese and appetiser offerings for the Roma Mia Italian brunch.
When the Chef is from Rome…
With a menu created and presided over by Chef Carlo Quattrocchi, who is not only Italian but also from Rome, the Leonardo team will serve you some of the most authentically Italian culinary delights you can get in Dubai. For example, you won't find any cream or added extras in the authentic carbonara of Rome, and you may be surprised to discover the pasta used is from the original, 'way-back' dish. Yes Chef! The brunch is intelligently conceptualised. After taking your seat and pondering your choices over a welcome apero, you can start with your selection of 'Italian street food' bites, which include a selection of Italian meats and cheeses, with a choice of breads that include different flavours of focaccia, Pane Toscano (Tuscan bread) and the famous Neapolitan savoury bread, Baba Rustico – a bread that is traditionally made for parties, celebrations and festivities. The bread dough is filled with salami, grated parmesan or grana padano, and cubes of Italian cheeses such as provolone, scamorza or fontina. You'll of course be enjoying these to your choice of specially chosen Italian house grape.
Spot the real foodie…
After you've chosen your appetiser bites from a cute selection of traditional Italian and Roman Cold Cuts, Italian Cheeses, Suppli, Porcini & Chickpea Soup, you can settle at your table for table service all the way. But a quick word about the Italian cold cuts… at Leonardo's Roma Mia brunch, go up and chat with Chef Carlo and he'll explain his selection and tell you precisely where the meats and salamis are from. After you decide (or decide to let the Chef decide) all the meats are all hand-sliced to order and brought to your table. This experience in itself is a huge treat for anyone who has ever visited Italy and revelled in its culinary culture. You won't find the combination of Chef's Carlo's personally-chosen Italian cold cut selections and passion anywhere else in the Emirate. You'll be able to spot some of Dubai's top foodies by the way their table is laden with these cold cuts, fresh crusty and soft breads, a selection of Italian cheeses and a well-chosen grape to accompany it all. Truly, this combination is the embodiment of the authentic heart of Italian gastronomy in all its simplicity and sophistication – just like Leonardo himself said.
Pasta & Risotto freshly made to order
During your Roma Mia brunch at Leonardo, all pasta dishes on the menu are individually made to order and served at the table, hot, fresh and perfect, just as they do it in Rome. Chef Carlo hand-prepares every risotto, cooked with the perfect bite and consistency, with the rare culinary flourish of giving each risotto it's last stir directly on a wheel of fresh parmesan. It's an extremely rare treat to experience parmesan so fresh that you discover its true sweetness, mingled with the nutty tang you'd expect. It's something you'll rarely experience outside of Italy – a real pleasure for lovers of authentic Italian food. If you are a real foodie, then for the risotto alone, we recommend you take a trip to Leonardo, in the Stella di Mare Hotel.
What's on the a la carte part of the brunch menu? As with any restaurant known for its freshly-prepared dishes, it varies depending on the ingredients chosen by Chef Carlo that morning. You can expect to choose from the freshest of seafood on the day – in fact, it's so fresh that in a true twist of innovation worthy of da Vinci himself, Leonardo has even set up a small 'street stall' of sashimi and sushi, as an unexpected alternative especially for those who want to start on a delicate note, or keep it light throughout. You can expect a classic and authentic-recipe ragout with your choice of made-to-order pasta; a fresh catch of the day that gives a respectful nod to traditional Sicilian favourites; chicken dishes prepared with unmistakable Tyrrhenian and Etruscan character and intelligent vegetarian and vegan options that aim just as high to please as any dish in this beautiful venue.
If you enjoy desserts to cap off a brunch experience, you will not find the array of externally-prepared cake squares and sweets in tiny glasses you'd expect in the big hotel brunches! Instead, think boutique 5-star hotel. Think proud Italian Chef putting heritage on the line and his best foot forward to represent his national and regional cuisine. After refreshing palate cleanser, Chef Carlo will offer you a choice of just two or three freshly crafted Italian desserts, and I hope for your sake that either the Pannacotta with Strawberry Puree is on the menu when you visit, or his own signature Tiramisu to finish on an innovative note that only a true foodie will spot.
The verdict:
The Roma Mia brunch at Leonardo is an opportunity for a culinary trip to Rome, a genteel environment, surrounded by the works of arguably the most famous innovator in history. Using art, heritage and love, this brunch is the art sophistication created from the simplicity of the freshest of daily ingredients.
Book now:
Call +97155 619 4720 or email Leonardo.dubai@StellaDiMare.com.