Dubai's fine dining scene has a new addition, in the form of a Southern European Neo-bistro named Garth. Nestled inside a new private members club, The 9 Lounge, at Kempinski Mall of the Emirates, Garth offers a medley of Italian, Greek and Southern French cuisines.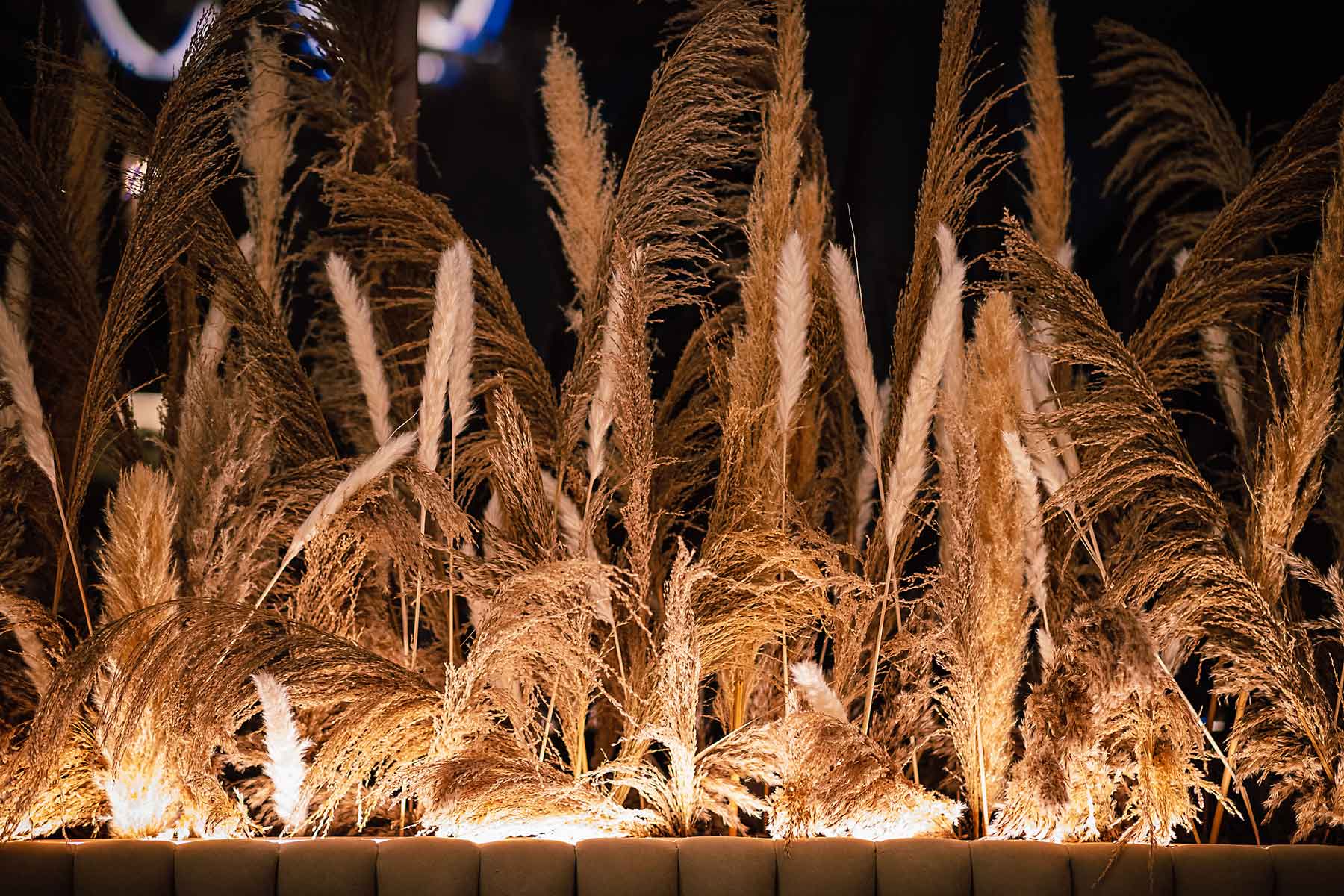 Sited a short walk from the hotel's entrance, Garth's interiors are timeless and neutral toned with cream, beige and brown hues complemented by blush pink furniture and plush pampas grass along the windows and the bar canopy. Just outside is an expansive terrace featuring lounge seating and a DJ spinning chill beats, while the indoor restaurant offers soulful piano music from a skilled artist.
The highlights:
It was a gorgeous day with a light breeze. We found ourselves cosy seats on the terrace, with upbeat tunes adding to the laid back ambience as we sipped on hibiscus tea and orange-infused creative concoctions.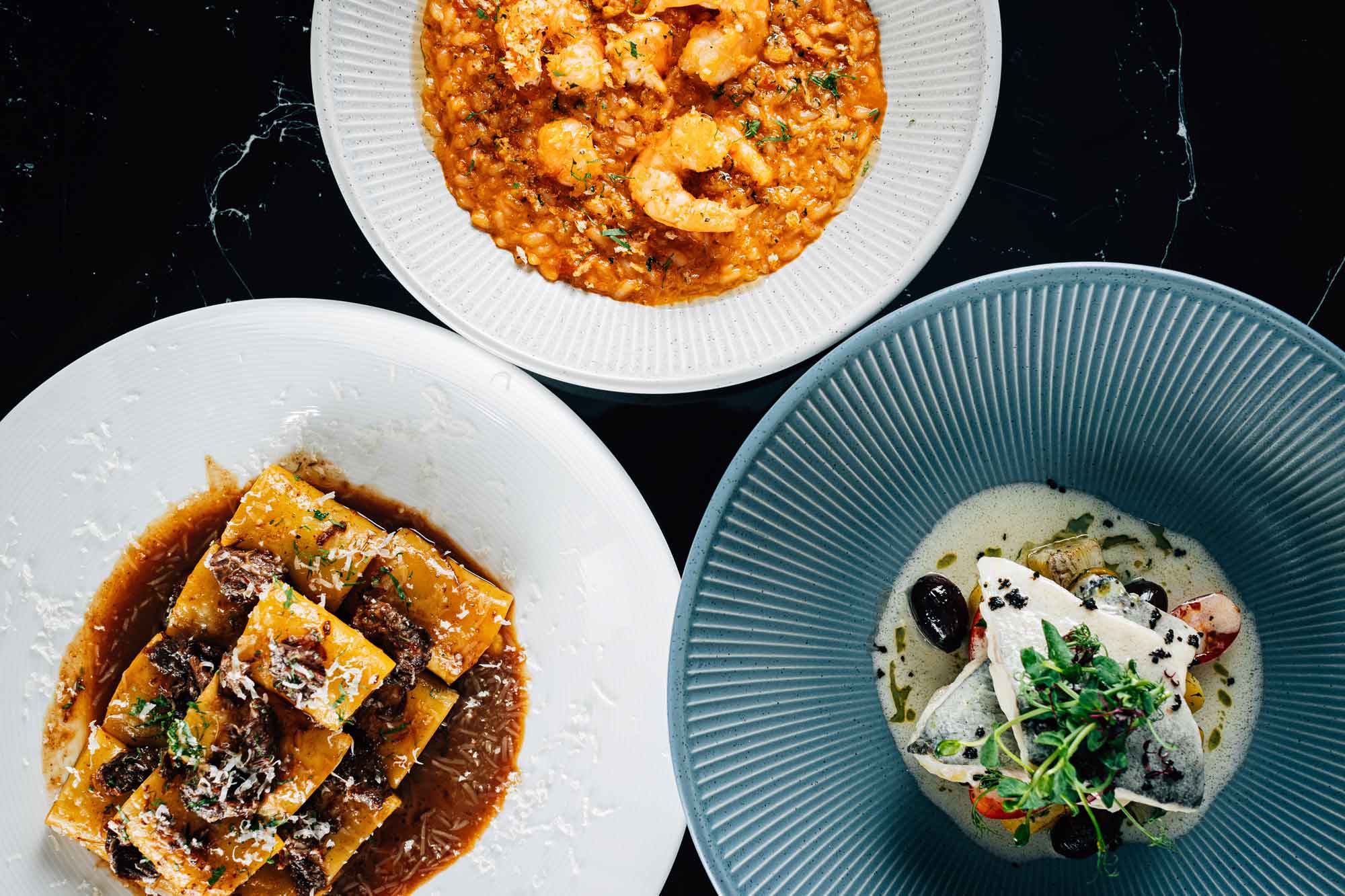 Shortly thereafter, it was time for dinner and a warm bread basket with a seafood-based butter offered a delightful gateway into our culinary journey. The menu is a brainchild of celebrity chef Sergei Andreychenko and Mohammed Musthafa.
The evening's epicurean experience featured a selection of distinct dishes from Garth's kitchen. A Sea bass ceviche in coconut tiger milk, topped with popcorn (yes, popcorn) and chilli, made it way to our table from the raw bar. This was followed by a Greek salad with Uzbek tomatoes, Greek feta, cucumbers, capsicum, kalamata olives, capers, croutons and a drizzling of Greek dressing; and a Beef tartare with capers and chives in a rich mustard dressing and served with brioche. Expect a burst of flavours in each bite and sharing portions. Deserving a separate mention was the Zucchini carpaccio boasting tender, thin slices fanned out on a plate and topped with comte cheese, mint and hoisin sauce.
We took a breather at this point; and made our way back onto the terrace. It was so lovely, that we decided to continue the rest of our meal al fresco. My dining partner indulged in a Beef cheeks paccheri with slow-cooked chunks of meat, veal juice and parmesan cheese; while I opted for the Poached sea bass with potatoes confit, tomatoes and olives in a beurre blanc sauce. Now we did just share four appetizers between us, but when the mains showed up, we just couldn't resist diving in.
The dessert section included a Tiramisu classico and a Basque burnt cheesecake with pistachios, the perfect finale to a fine evening.
The verdict:
Hidden away in the heart of Dubai, Garth offers an elevated escape for those looking to get away from the hustle and bustle of the city. Enjoy winning sips and cuisine amidst a warm ambience.
Book now:
Sunday to Wednesday from 12pm-12am and Thursday to Saturday from 12pm-12am. Reservation only. Call +97158 530 7499 or +9714 591 9868. Visit the website or Instagram.