The Pointe, Palm Jumeirah's iconic waterfront destination is home to the recently opened Mura Italian restaurant. Named Mura, in rumination of the mesmerising art of glassmaking in Murano – a series of islands in the Venetian Lagoon of northern Italy.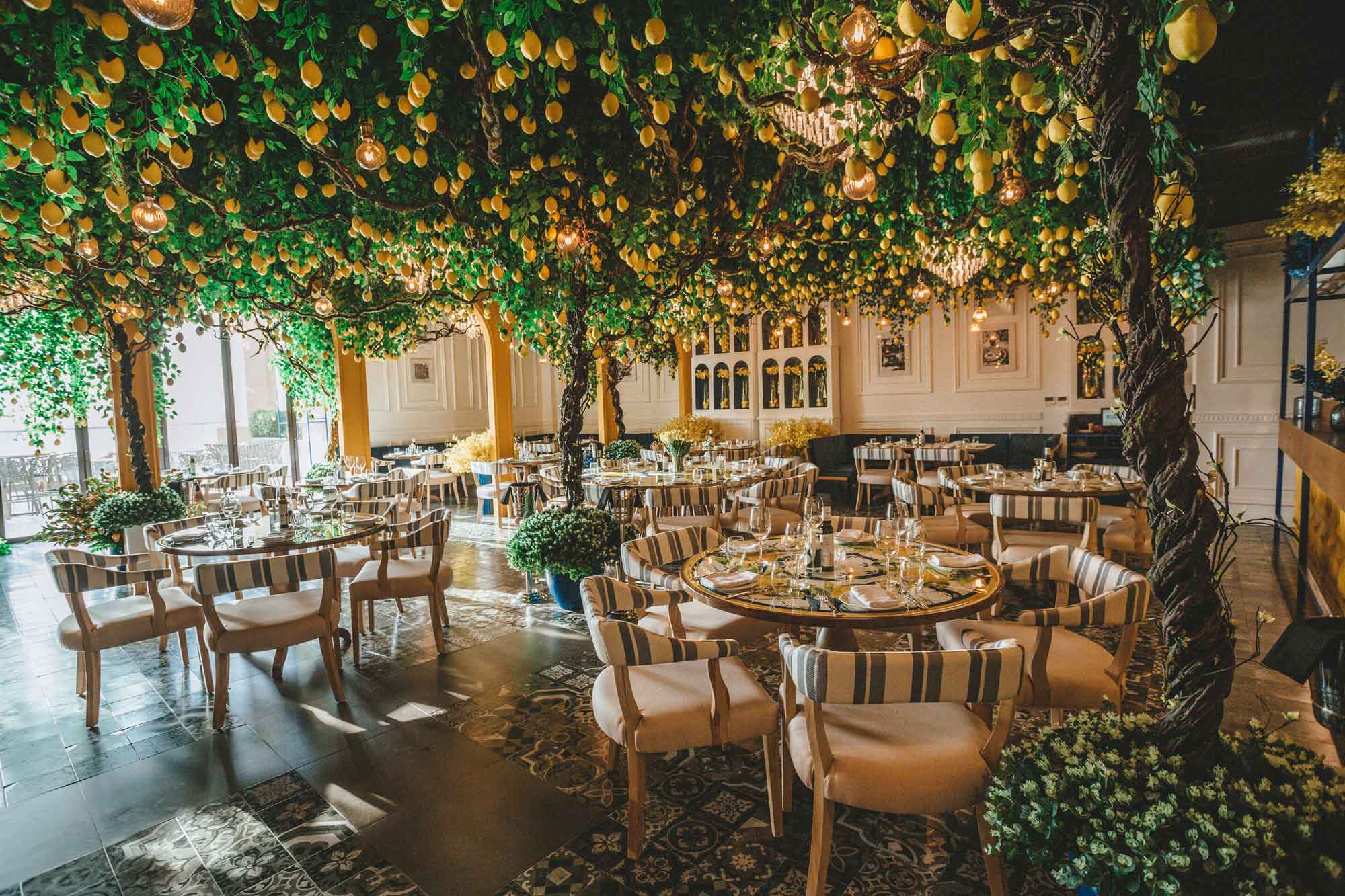 As soon as you step into the setting, you are immediately captivated by striking lemon trees in every nook and corner. Pretty as a picture, the charming space leads you forward through an alley and up a staircase to the dining area. Here, is where the dramatic décor sweeps you off your feet, with an extravagant lemon grove surrounding you.
The restaurant offers the option of indoor seating, a private dining space and a terrace. We chose to dine al fresco as the weather was pleasant, and took our seats outdoors on the Mediterranean-style terrace, facing the picturesque Palm Fountain.
The highlights:
The menu is concise and features eight sections: Starters, Salads, Pizza, Risotto-Pasta, Carne and Pollame (Meat and Poultry), Pesce (Fish), Sides and finally, Desserts. On recommendation of the restaurant's chef and server, our dining experience was set and began shortly.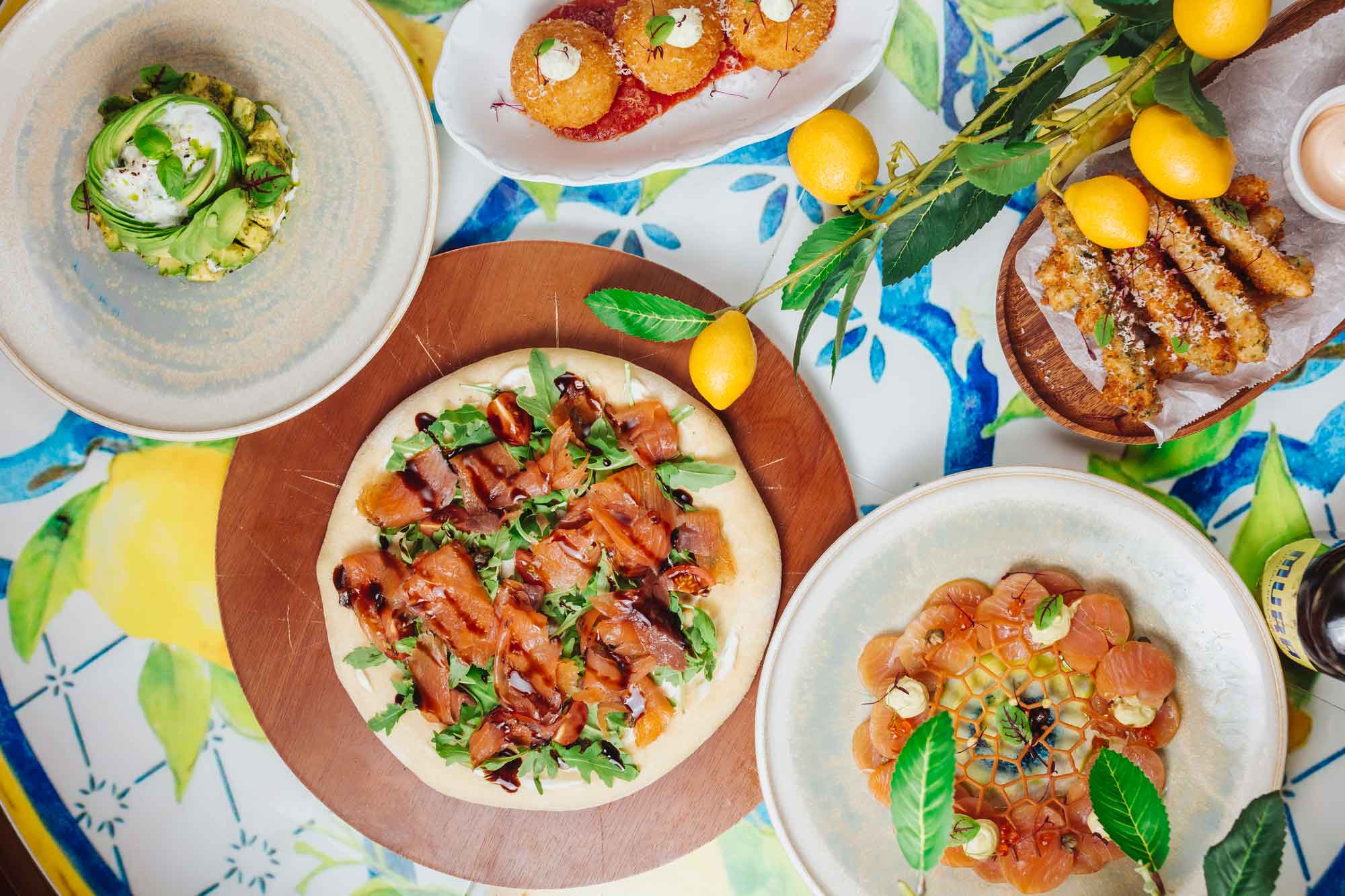 A portion of Three-cheese arancini, stuffed with scamorza cheese, white and red cheddar, served in Napoli sauce and garnished with shaved parmesan offered a rustic start to our evening. This was followed by a delightful Burrata mozzarella salad with cherry tomatoes and a drizzle of extra-virgin olive oil. Truffle pizza topped with fresh truffle, cream sauce and mozzarella; and an off-the-menu special of mushroom, cheese and truffle encased in Ravioli showed up next. We were informed that the Mushroom ravioli was a new addition to the menu, a decision we support. Expect bites of generously sized pasta in a rich chicken broth.
The breathtaking Palm Fountains, swaying to the beat of upbeat tunes, offers entertainment aplenty should you choose to dine out on the terrace. We took our time to unwind, enjoying the charming evening and views. When dessert showed up at the end of our meal, we couldn't say no. The Lemon, a refreshing citrusy sweet treat was a feast for the eyes and our tastebuds. Expect a light lemon mousse, lemon compote, biscuit crumbs and lemon chocolate, fashioned to resemble an actual lemon – art on a plate.
The verdict:
Mura offers contemporary Italian-inspired cuisine in an Instaworthy setting. The restaurant is apt for a sunset session or a romantic rendezvous.
Book now:
Daily from 6pm-1am. Dine à la carte. Call +9714 575 5097. Visit Instagram.