Sponsored: MINA Brasserie has always stood out as a must-visit destination amidst the electrifying culinary scene in DIFC and Dubai. Sited within the Four Seasons Hotel Dubai International Financial Centre, the modern, bustling and trendy MINA Brasserie is famed for its convivial space, laid-back charm and delectable dishes.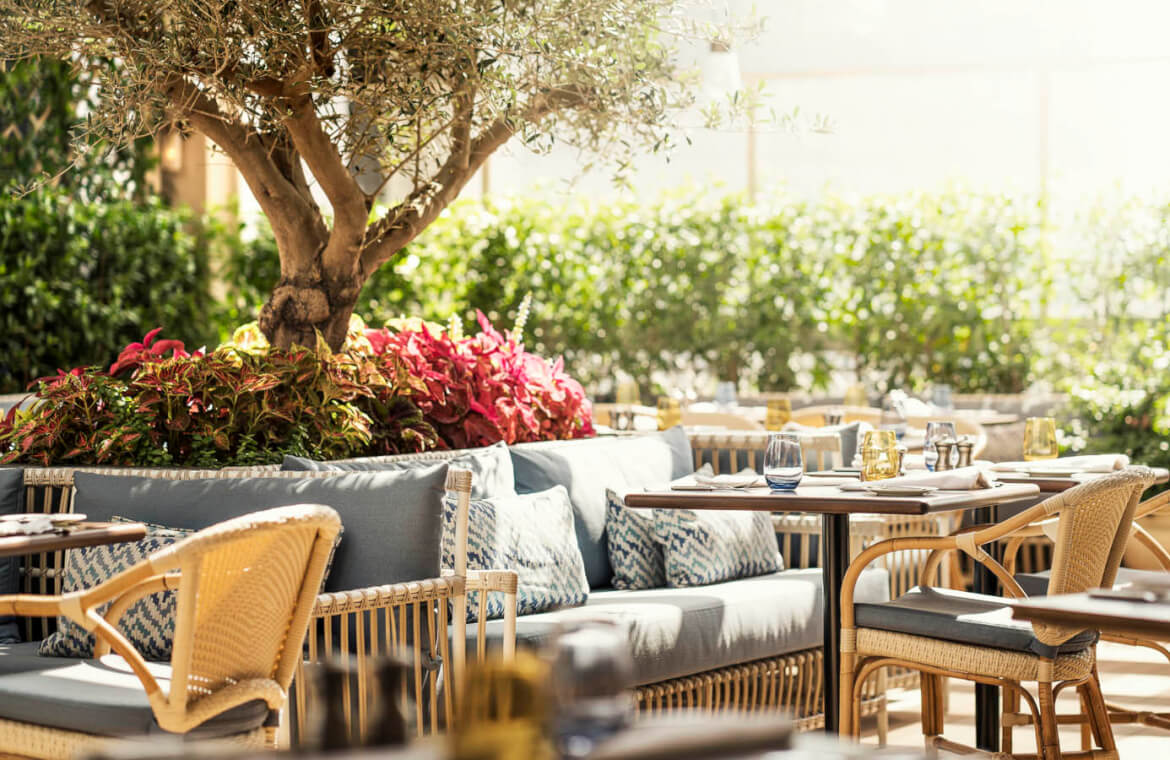 Boasting new additions to a remarkable menu, MINA Brasserie represents the very best of award-winning celebrity Chef Michael Mina's gastronomical integrity and the talented Chef de Cuisine Rami Nasser's refined creations and experimental cooking.
We took our seats, incredibly excited for the evening as we learned that the restaurant had recently released a slew of new dishes; and we couldn't wait to try them.
Highlights:
The menu features brasserie-style dishes and is divided into six sections – Raw plates, Cold and Hot Appetisers, Salads, Mains, Wood-grilled steaks and Sides, excluding the innovative beverage and dessert menus (more on that below).
After a quick chat with our server, where he pointed out the new additions, we were ready for our epicurean experience. A truffle-cream topped one bite delight, alongside toasted bread and whipped ricotta with honey offered a spectacular start to the meal.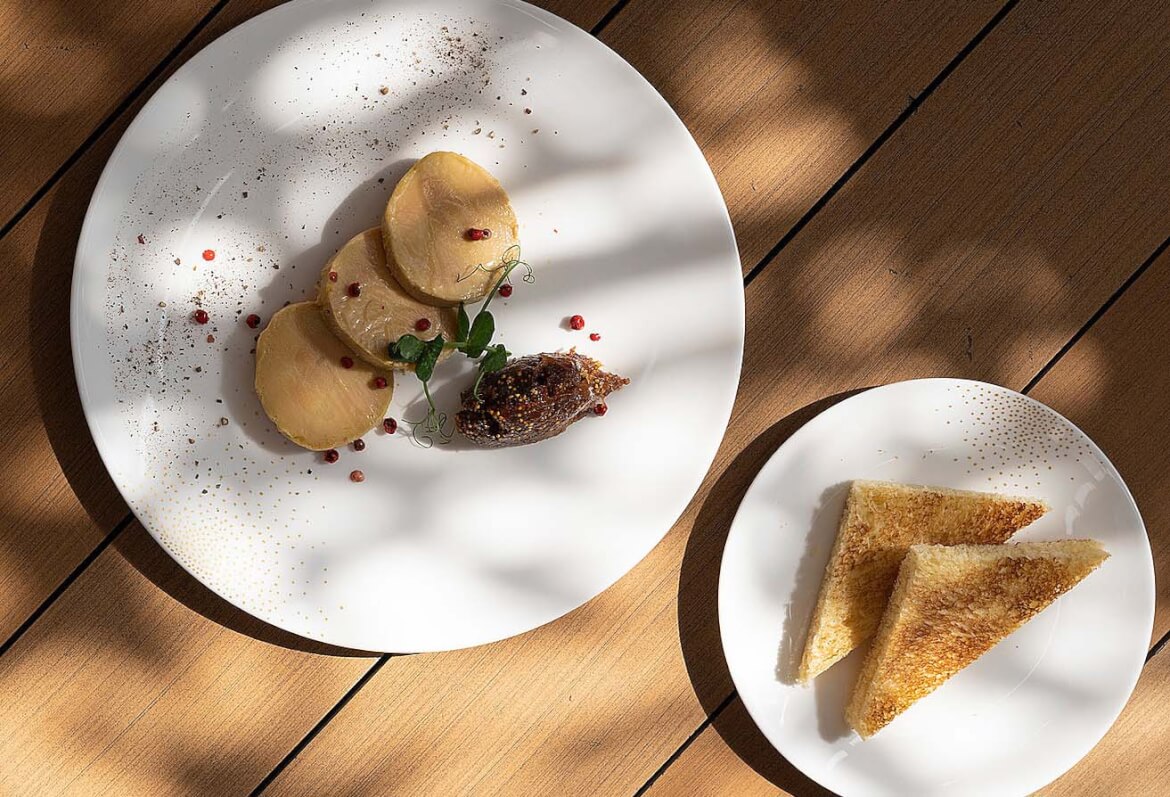 The Foie gras torchon that followed was smooth as butter and had a melt-in-your mouth feel. The delicacy, garnished with pink peppercorns, paired stunningly with the accompanying figs chutney atop slices of brioche bread. Our second choice included a platter of 1/2 Maine lobster on ice with a cocktail sauce and a spicy sauce. With the mildly sweet and succulent seafood dish, our first course had come to an end.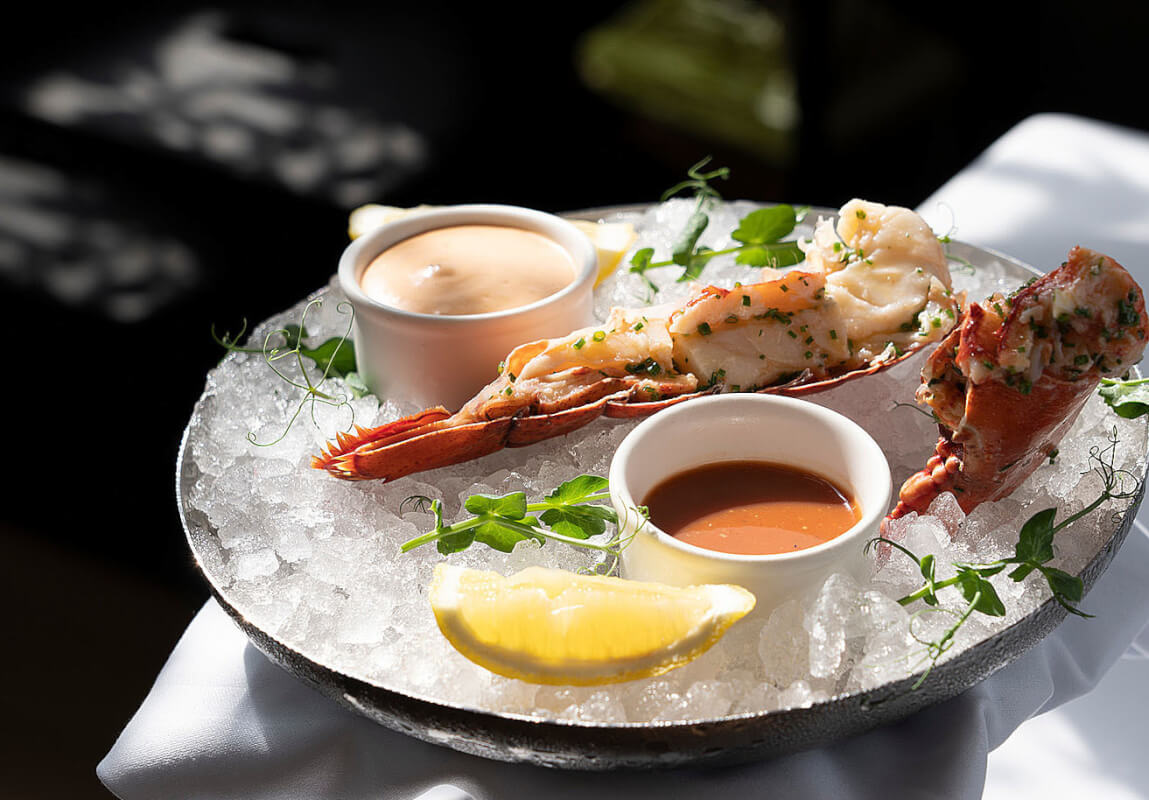 After a glance through the innovative and arty beverages menu, with concoctions inspired by some of the most iconic works of art, we decided to try out the Melting Watch (by Salvador Dali) featuring notes of pandan, coconut, lime, demerara sugar and pineapple, complete with printed edible rice paper; and The Scream (by Edvard Munch) infused with spices, cacao and coffee for that caffeine hit.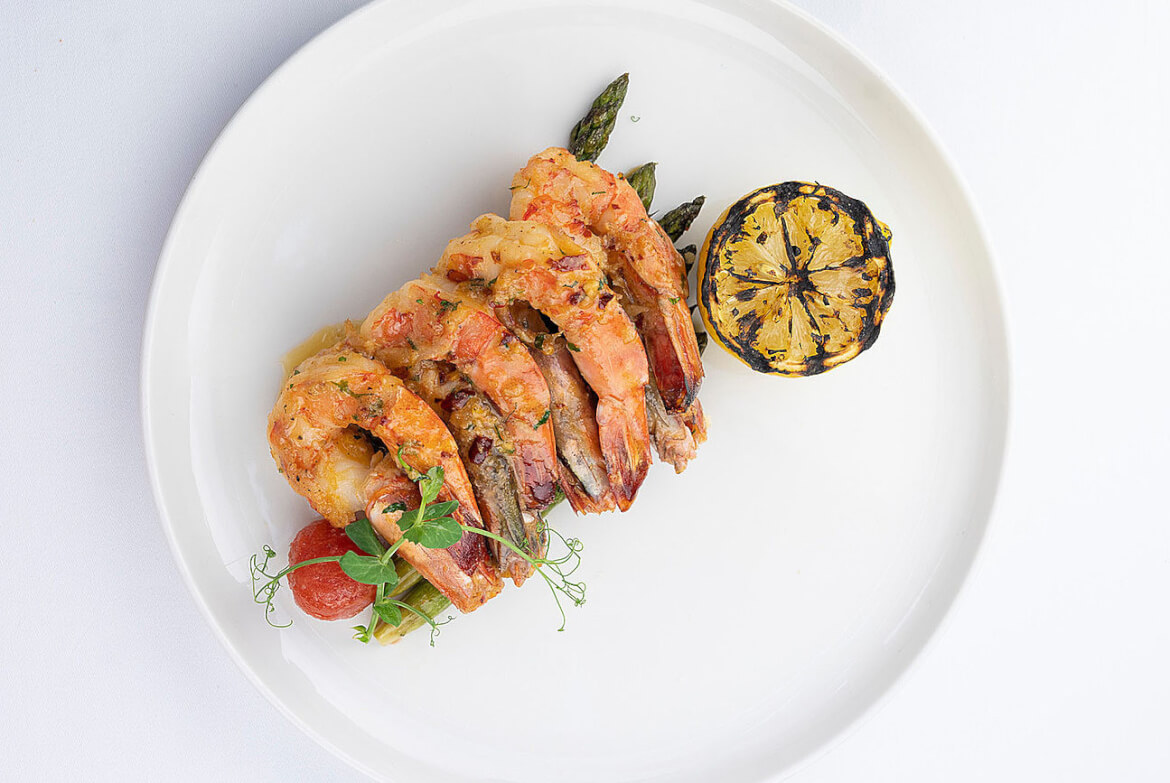 Mains were aplenty and with each seeming sumptuous as ever, we finally opted for the recently-included Wood-grilled shrimps with asparagus and habanero; and the Veal chop with wild mushrooms and Potato purée and Brussel sprouts agrodolce to accompany. The juicy shrimps were cooked to perfection and had a subtle spice kick to them, which I loved. Generously portioned, the soft and tender yogurt-marinated veal dish was the pièce de resistance of the evening. Expect flavour-packed bites that will leave you wanting more.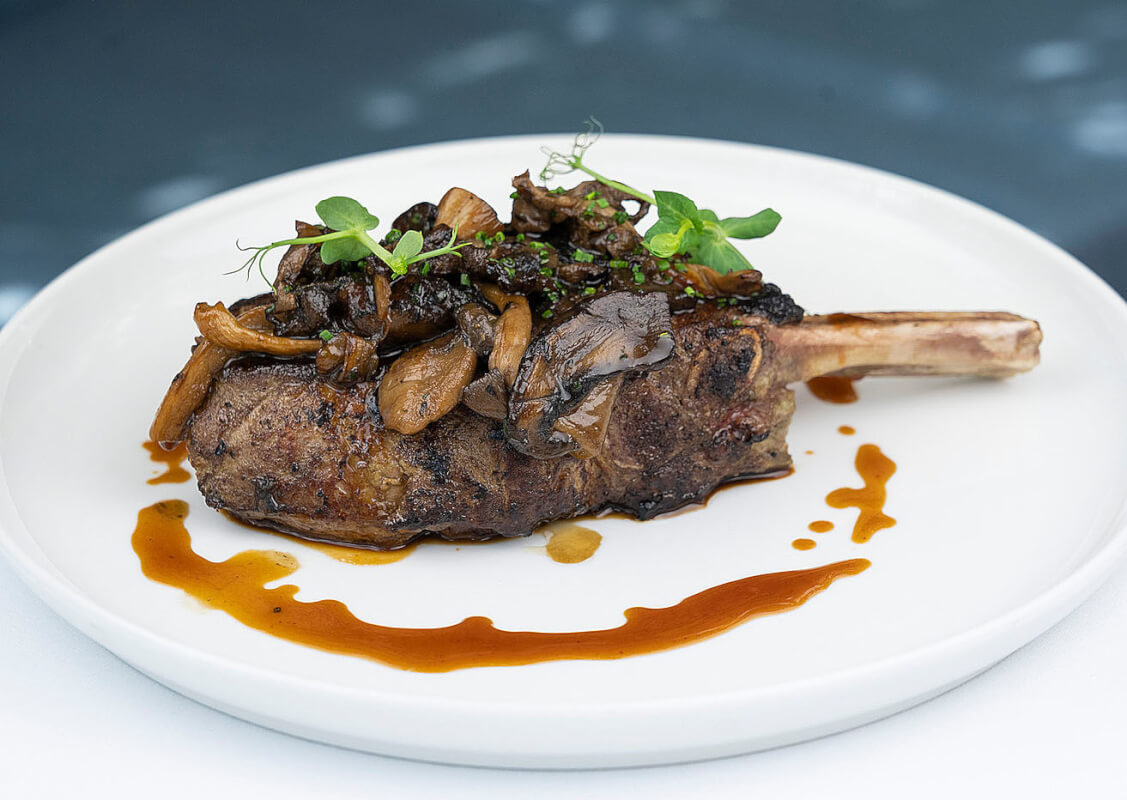 Deserving its own mention was the staff recommended, slightly charred Brussel sprouts agrodolce with green apple shavings in a tangy-sweet warm dressing. It was a party on our palate.
We sipped on the golden-hued Kiss (by Gustav Klimt) with banana blends; and the Girl with the Pearl Earring (by Johannes Vermeer) including ylang ylang, aloe vera, passionfruit, elderflower and even a delicate peal to marry the brew together.
Stuffed by now, we decided to order The cherry to share. Presented in the style, shape and form of a cherry, complete with a chocolate stalk, the impressive dessert includes a coating of cherry-flavoured gelatine and a decadent chocolate mousse on the inside; with a further bite revealing a chocolate brownie, morello cherry, chocolate crumble and a silken scoop of vanilla ice cream on the side.
The verdict:
A chic dining destination with the option to dine indoors within the restaurant's art-studded space, or outdoors on the charming olive tree-filled terrace. Perfect for after-work catch ups, intimate dinners and memorable celebratory meals.
Book now:
Daily from 12pm-1am. Dine à la carte. Call +9714 506 0100 or book online. Visit Instagram or the website.