Perched on the first floor of the iconic Fashion Avenue of The Dubai Mall, Open Flame Kitchen – OFK is the signature restaurant concept of Gastronomica, the renowned restaurant operator of original upscale dining concepts.
The experiential dining spot with sleekly minimal interiors, features a partly visible glass-walled kitchen and a spectacular outdoor terrace. Expect internationally inspired grills, among other creative cuisine including sushi from a live counter. More on this later.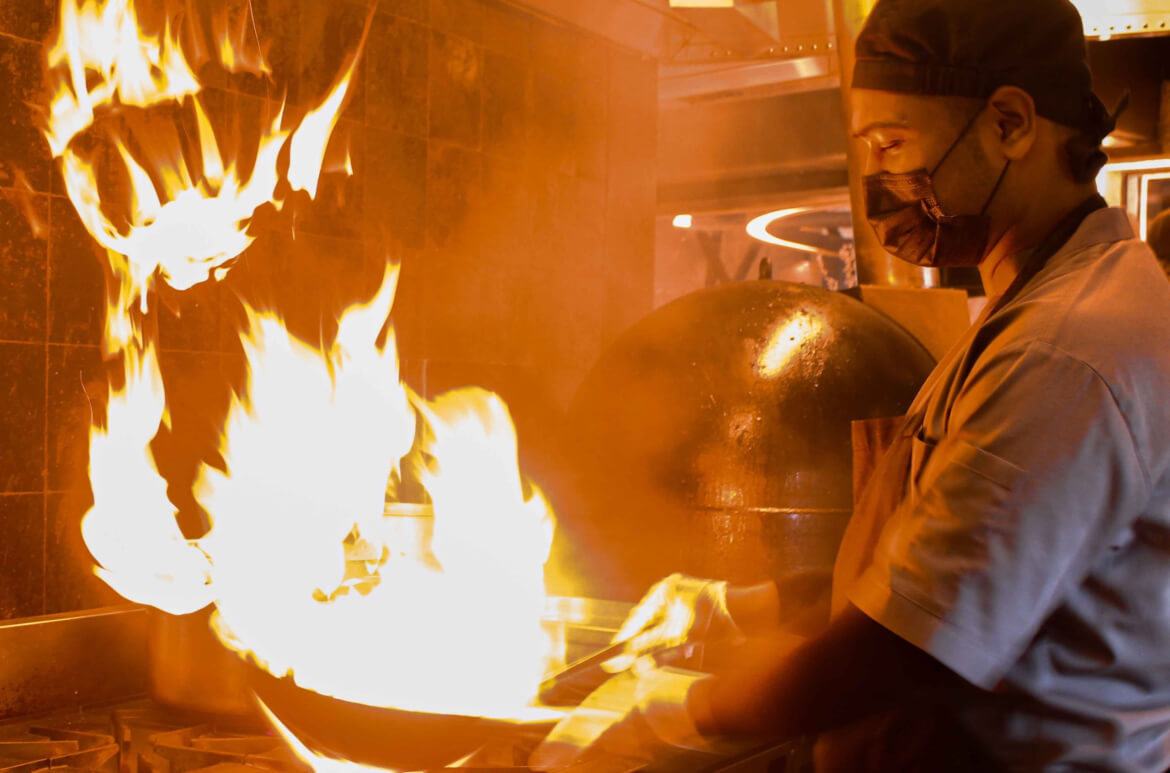 OFK's unique concept revolves around the theme of the open kitchen experience, offering diners the chance to discover flame cooking and drawing inspiration from international influences. This is played out by the restaurant's three grills; the Latin-American parrilla, a tandoor from North India and a robata grill originating from Japanese cooking methods.
The highlights:
If you do get a chance to nab a seat outdoors, take it. The views of the Downtown Dubai Fountains are phenomenal. We visited on a weekday, and were seated in a spot indoors, but made it a point to check out the outdoor terrace. And with summer at its end, the space will be absolutely breathtaking.
The digital menu offers impressive dishes across different sections, most highlighting the open flame cooking method. A tip, do reach out to the staff who can help with menu selections based on your preferences. We did and had a memorable dining experience.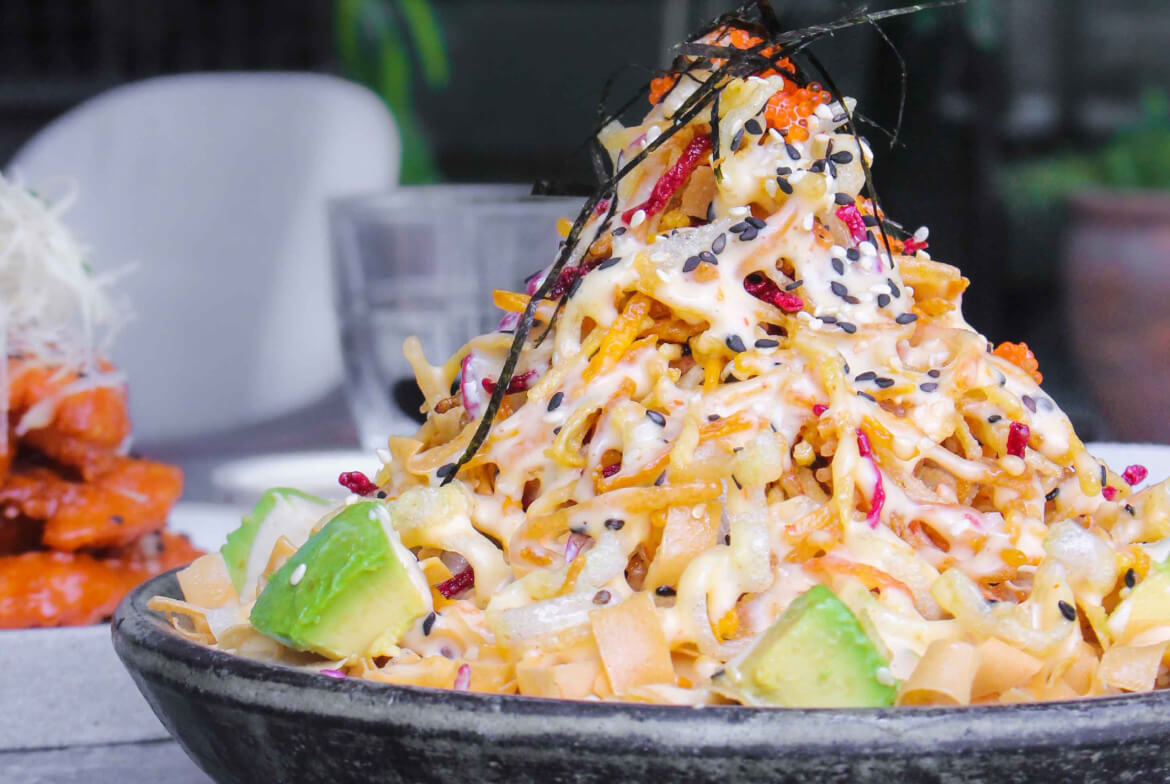 Our evening began with a complimentary serving of Sesame charcoal tortilla-style chips with labneh. It was a stunner. Let's just say it was a fight for the last one.
A Pacific maki from the Raw & Salad section followed, bursting with tropical island flavours unlike any we'd had before. Spicy rock shrimp, mango, avocado, toasted coconut and chilli mayo offered a beautiful bright bite to each roll.
We then moved on to the Small Bites part of the menu and indulged in Tiger shrimp hatayaki with a yuzu koshu butter; and a Wagyu kushiyaki with a chilli maple soy glaze and crispy garlic that literally melts-in-your-mouth. The grilled beef was skewered in a folded ribbon-like manner and cooked to rare perfection.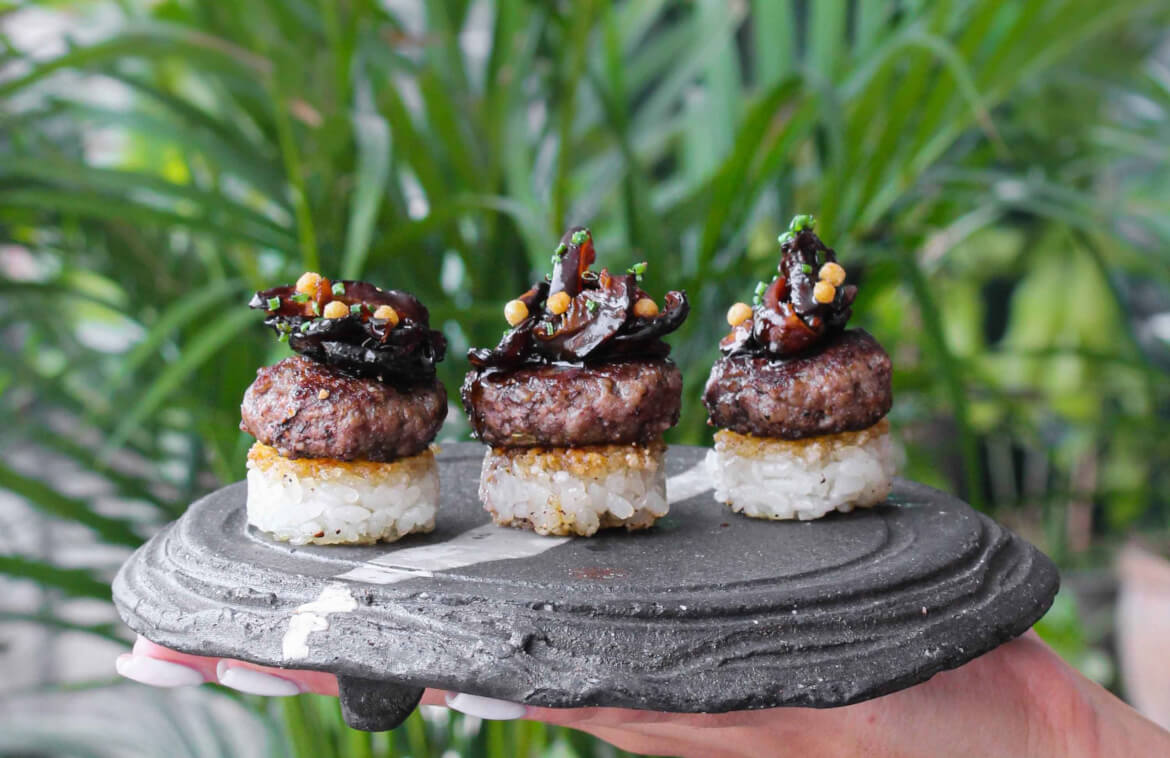 I had my heart set on a Wagyu short-rib gyoza, but when we spotted the 48 hours Sous vide wagyu ribs, we had to indulge. An indescribable mouthfeel and flavour ensued, with the sinful dish served in a sweet chilli glaze and topped with crispy fried ginger and garlic, and garnished with Ito togarashi.
A breather was called for at this point, and I took my Cherry-flavoured beverage and made my way outdoors just in time for the enchanting water, music and light spectacle. My dining partner followed with a Saint pear featuring basil and lemon.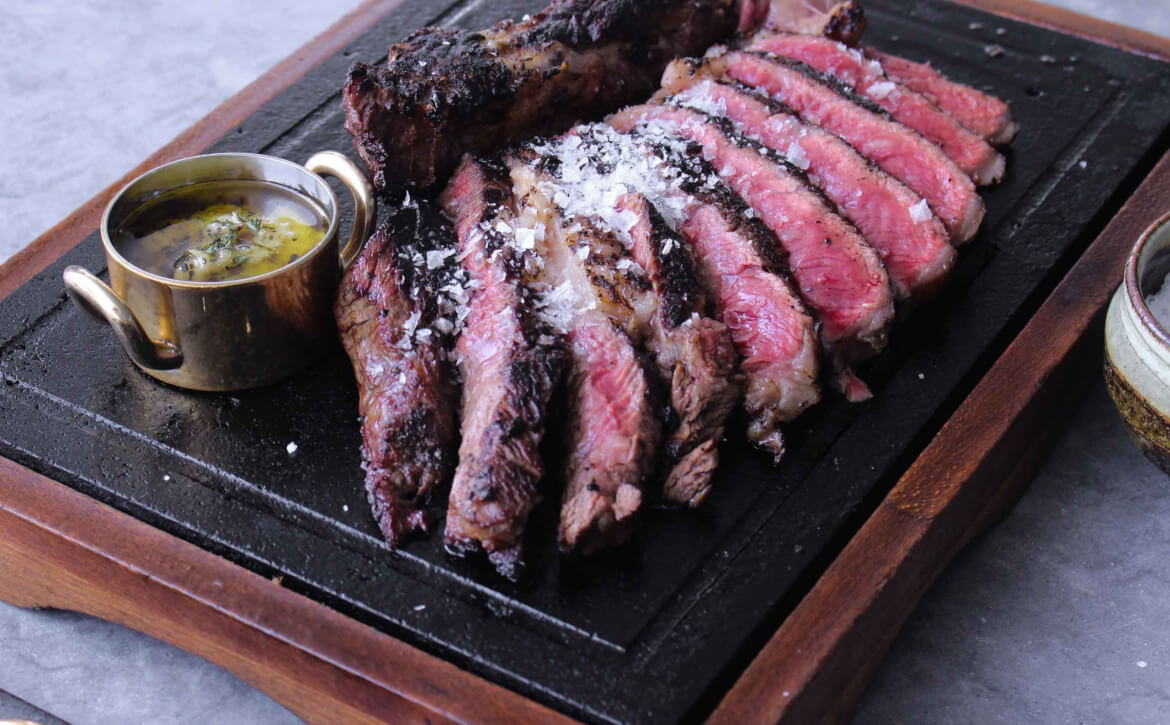 We skipped Pasta and Pizzetta in favour of a Lobster fried rice from among the Rice dishes. Finished tableside, the sumptuous dish is portioned to be shared between two and includes the richness of bone marrow, the umami of oyster sauce and chunks of lobster. We complemented our carbs with a luscious portion of Citrus miso black cod with jalapeno and yuzu miso from the Robata grill.
A Spicy passion-fruit punch, with a gold-dusted chilli for that bit of glitz, that I sipped on next had quite a kick to it. I loved the beverage; but if you prefer something sweet, this might not be for you. The Wasabi lemonade with lemon and ginger beer offered a balanced blend of spicy and citrusy sips.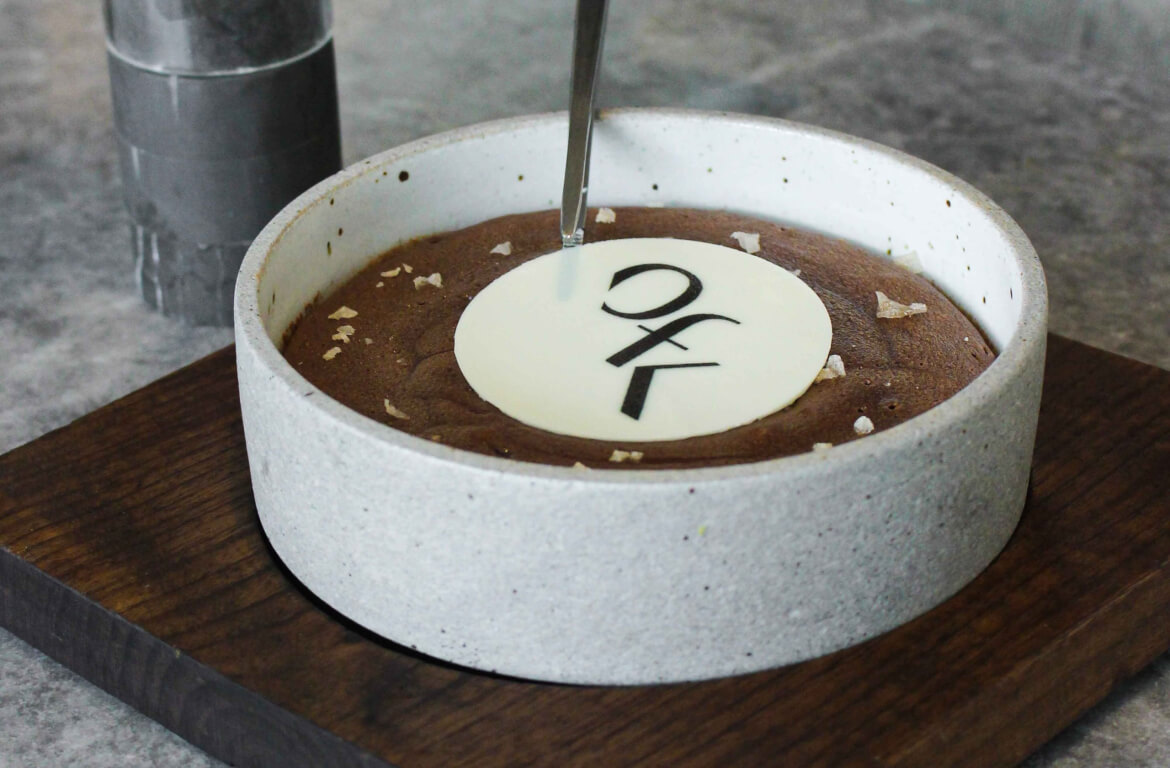 We had to make room for dessert when we saw Tiramisu on the menu. Dished tableside, the coffee-infused Italian dessert was light and luxurious; and enough for two to tuck into, especially if you end up being as stuffed as we were.
The verdict:
A chic experiential dining destination in an upscale space. Don't let that fool you though. OFK Dubai is a warm and welcoming setting, that's apt for romantic date nights where you set out to impress, for casual catch-ups after a spot of shopping and for spectacular chill scenes.
Book now:
Daily from 12-11:40pm. Call +9714 386 3599. Visit Instagram.