The Luxembourg Pavilion, nestled within the Opportunity District, is home to the Schengen Lounge. A dining concept that offers a gateway into Luxembourgish cuisine.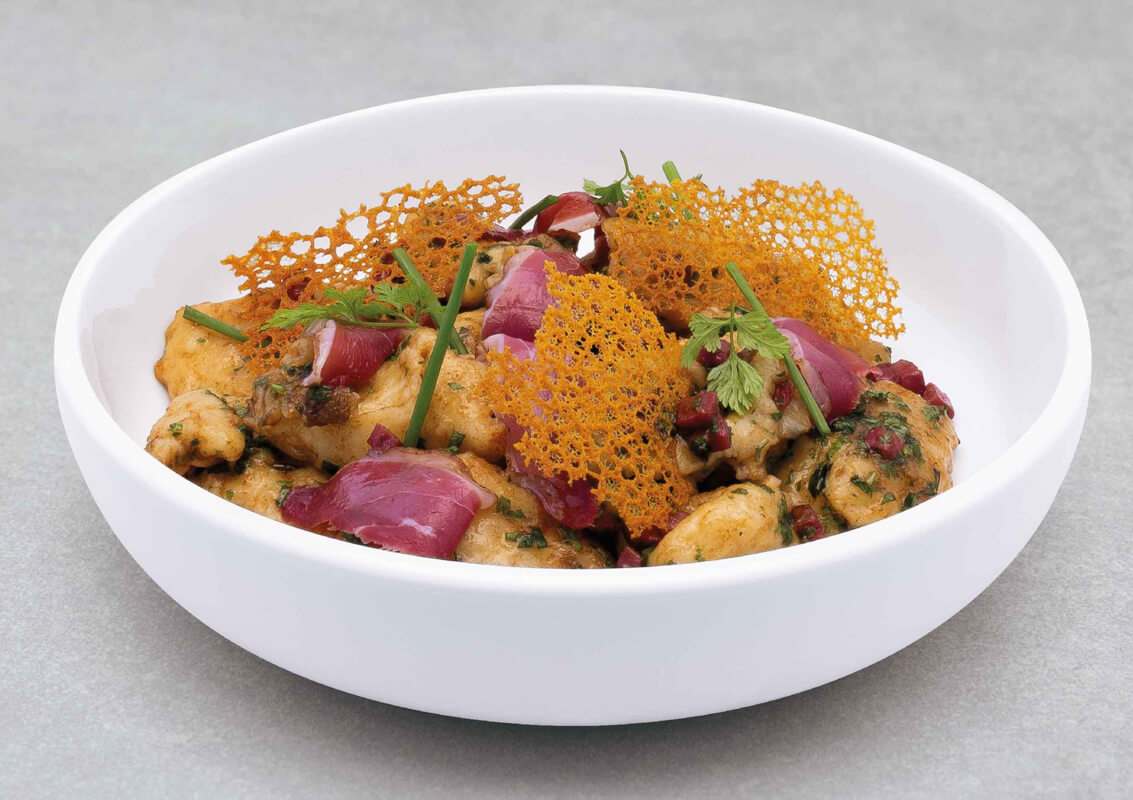 You can choose to arrive to the restaurant at ground-level, by walking around to the side of the Luxembourg Pavilion; or if you're up for an adventure, enter the Pavilion and catch the fun playground slide that takes you down to the restaurant's door.
The restaurant is managed by the Luxembourgish Michelin-starred Chef Kim Kevin de Dood, in collaboration with the Jumeirah Group; and it has been developed by the Luxembourg School for Hospitality and Tourism, which allows 31 of its students to complete part of their practical work placement in the pavilion, alongside the head chef.
The Schengen Lounge story is one that takes inspiration from the idea of "open borders" within the Schengen Area. Chef Kim Kevin De Dood's gastronomical creations are influenced by Luxembourg's international community and diversity, allowing diners to relish contemporary Luxembourg on a plate.
The highlights:
Depending on the time of day or a diner's preference, you can choose your meal from one of two menus – a light bites bar menu or the main menu. While we sipped on sparkling grape from Luxembourg as we perused the concise menu featuring a different lunch and dinner section.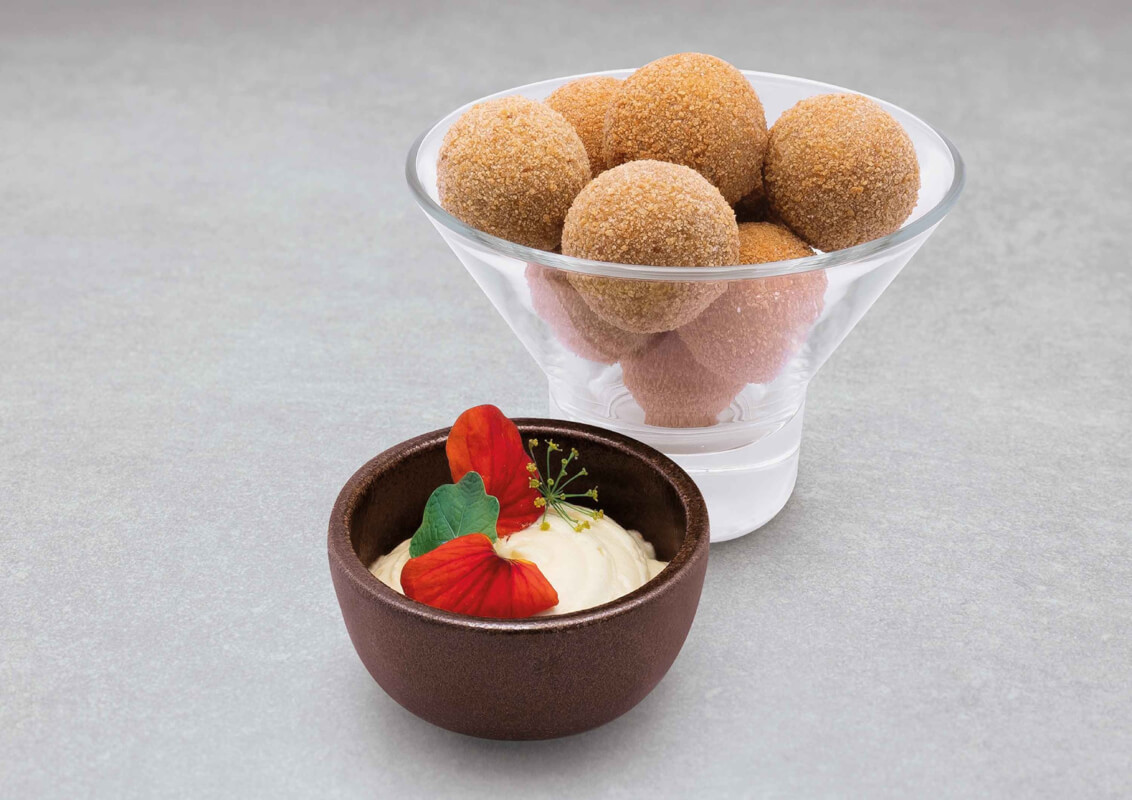 Our evening experience began with a scrumptious Snack platter for two to share. It included Crusted celeriac fritters with orange zest, Thai basil and a walnut cream that completely elevated the flavour of the snack; Feierstengszalot (traditional Luxembourgish cold beef salad) which I almost did not want to share; a gorgeous Terrine of smoked river trout and crayfish; a classic Pâté with Riesling vinegar; and Gromperekichelcher (crisp potato pancakes) which my partner inhaled in no time, accompanied by an apple compote. This generously portioned platter is perfect on its own if you're not feeling entirely ravenous.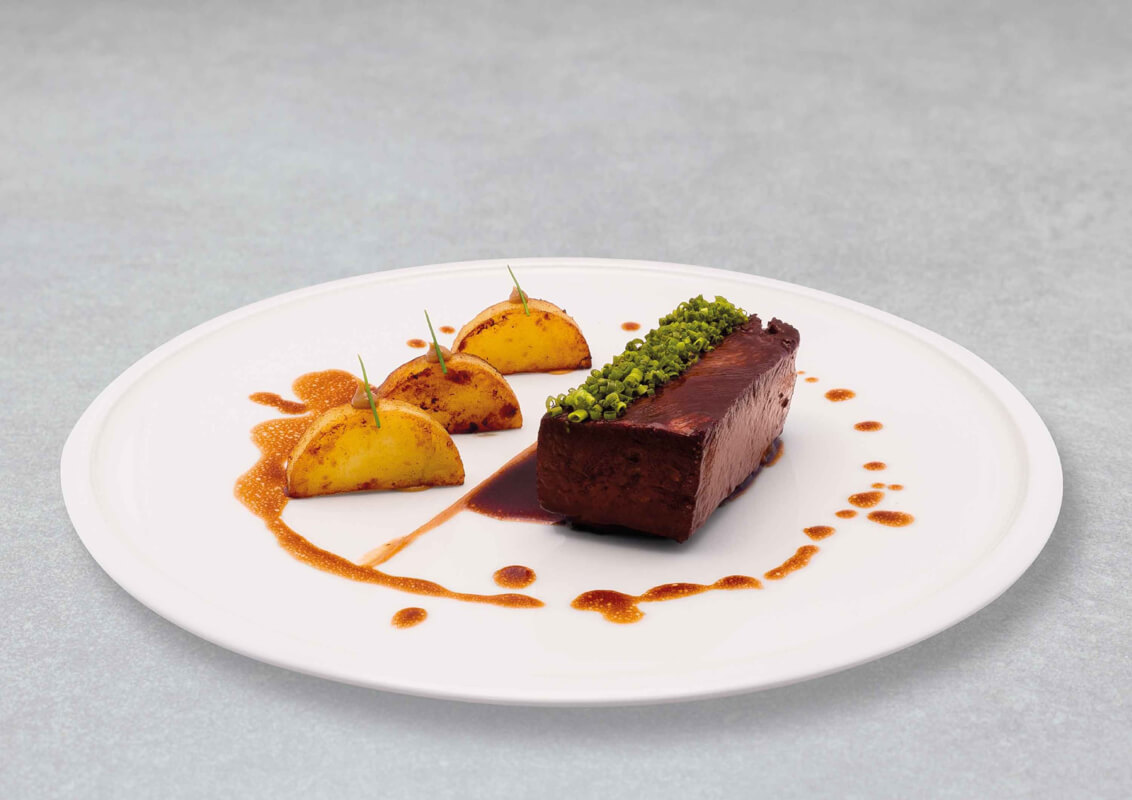 If you have space for mains after, give the Homemade kniddelen a try, which is Luxembourgish dumplings with smoked duck breast, crispy skin, tarragon and chervil in a light duck jus. Warm, comforting and incredibly indulgent, the dish is perfect for Dubai's winter weather. Meat lovers can tuck into the Braised beef short ribs with a yuzu-kosho jus and russet potatoes fondants, complemented by a dollop of caramelized onion purée. The dish is glorious in itself, but the creamy caramelized onion is beautiful and lush.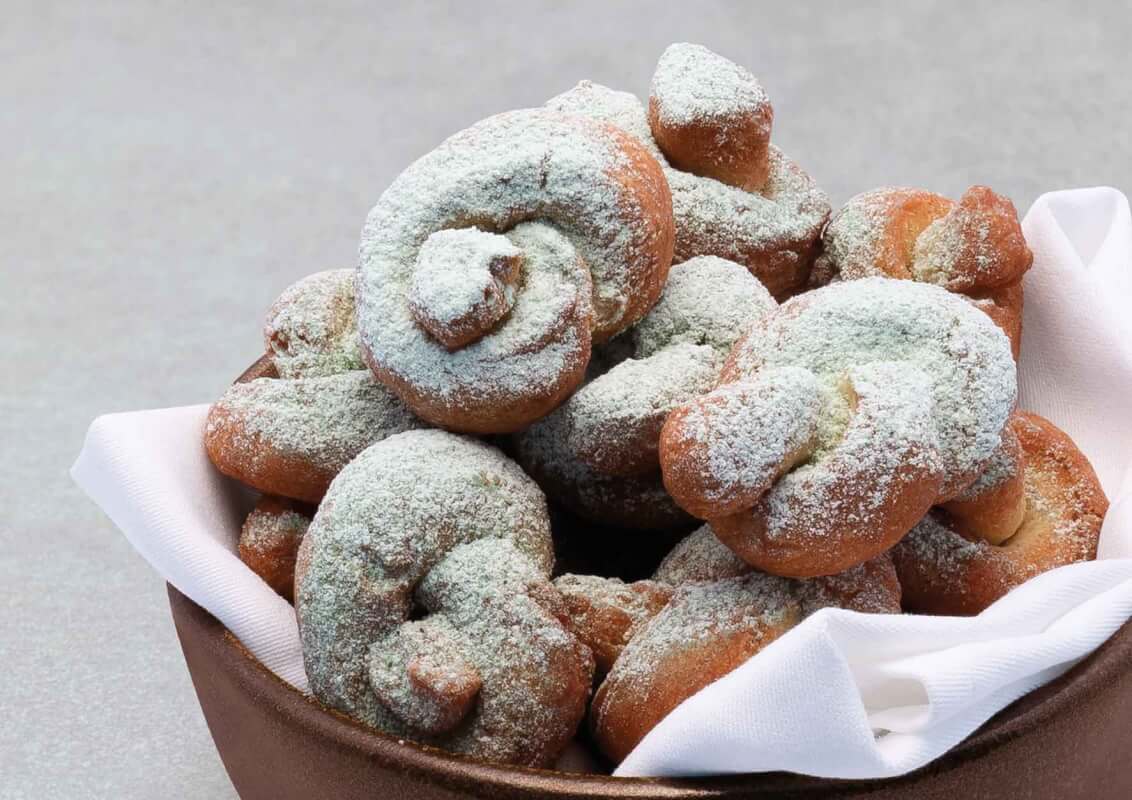 Absolutely stuffed by this point, we decided to split between us the Café gourmand featuring petit desserts such as Verwurelter (deep-fried classic Luxembourgish sweet), a Quetschentaart (mini plum tart), Honey and fleur de sel crème brûlée, and Dark chocolate truffles; which offered an epicurean end to our dining journey to Luxembourg.
The verdict:
A great place to expand your palate range and receive an introduction to Luxembourgish cuisine. Expect robust dishes in a friendly atmosphere.
Book now:
Saturday to Wednesday from 12-11pm and Thursday to Friday from 12pm-12am. Visit the website.