Sponsored: TJ's is a contemporary sports bar featuring quirky décor that evokes an old-school charm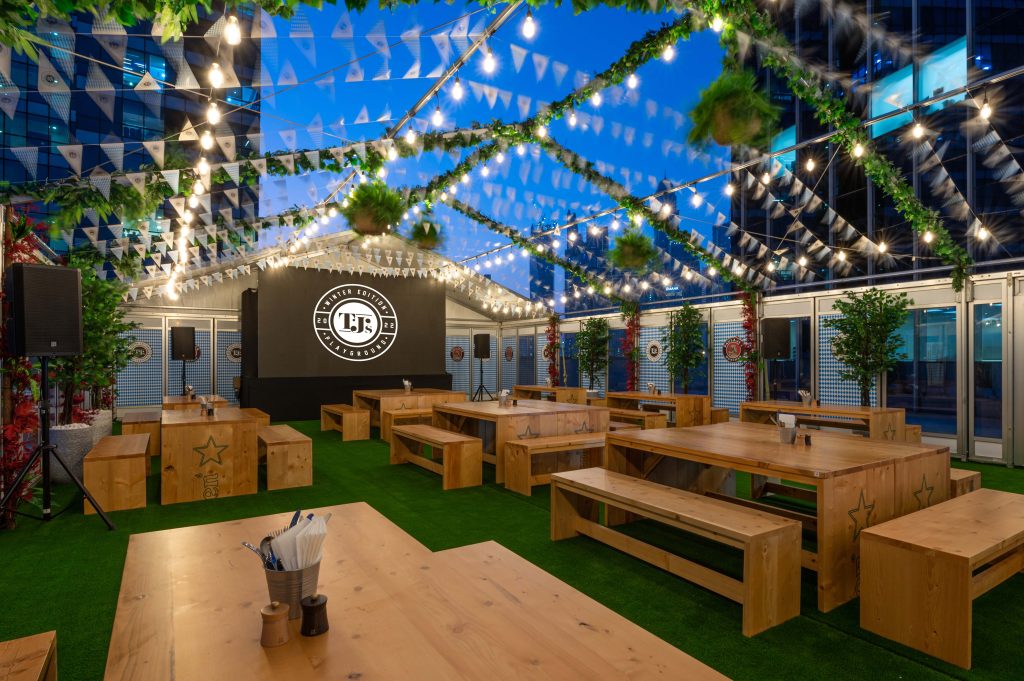 Sited on the ground floor, the venue presents an inviting ambience with screens to catch the latest sporting games. The interiors boast a theme of gold, brown and beige tones and eye-catching light fixtures that set the tone for a splendid meal and weekend brunch.
The highlights:
We made our way over to the vibrant venue to experience their Saturday Serial Griller Brunch promising succulent barbecue bites, irresistible live grills and best of all, bountiful breakfast options. As soon we set foot inside the laid-back setting, we were captivated by the live band playing upbeat tunes, a station featuring delightful brunch platters and a spectacularly decorated concoction counter. We found ourselves a comfortable seat at the outdoor tented terrace area featuring numerous screens showcasing live sporting events. It was a gorgeous sunny day and we were ready for our epicurean experience.
In true brunch style, my dining partner and I opted to begin with punchy pick-me-ups which featured pineapple juice, coconut cream and a refreshing flavour profile. Following a few sips, as the hunger pangs struck, we helped ourselves to appetisers including a lovely green salad, cured meats, cheeses and a classic potato salad. The afternoon affair also offers an array of juicy burgers, sandwiches and scrumptious starters. Take your pick from the TJ's dirty burger, Guacamole chicken burger and Smoked salmon and avocado sandwich; or opt to tuck into a freshly-baked pepperoni pizza.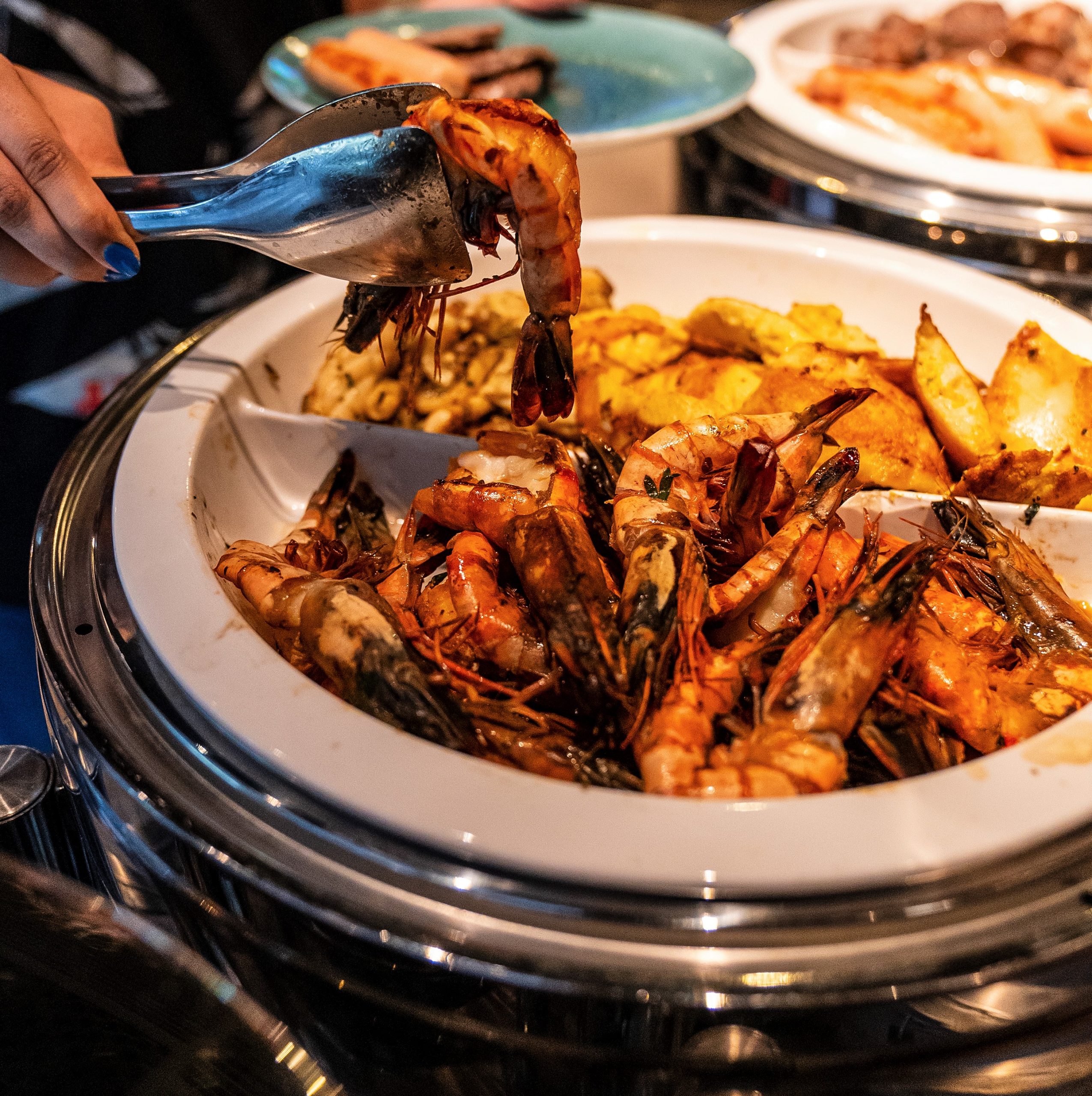 As with any brunch, it's best to pace yourself as you can get stuffed quite quickly. And so, we did just that and enjoyed our first course while swaying to beats that were too catchy to stay still.
Shortly thereafter, the buffet station starring barbecue grilled prawns, calamari, meats, non-halal roast, Frankfurt beef sausages, kebabs and grilled chicken beckoned; and we could not resist piling our plates high with a wide selection of these grills. The highlight of this course was the smoky, melt-in-your-mouth grilled prawns which had just the right amount of spice. We paired this dish with by sides including sweet carrots, broccoli and sour cream-loaded jacket potatoes. Heartier options that diners can indulge in include a creamy macaroni bechamel and a fragrant biryani.
Quite stuffed by the end of our meal, but not enough to skip dessert, we headed to the dedicated sweets counter. This section features everything from decadent tiramisu and jelly fruit cups to a delightful strawberry biscuit tart. I devoured the timeless tiramisu – apt for a sweet end to the relaxed afternoon brunch.
The verdict:
The Saturday Serial Griller Brunch at TJ's is perfect for those looking for a laidback brunch scene, elevated by grand live grill platters and flavoursome concoctions. A must-mention plus point is the fact that you can also catch your favourite sports out on the tented terrace, whilst having a great time with friends, family or colleagues – the perfect way to kick off the weekend.
Saturdays from 11am–4pm. AED169 per person (inclusive of soft beverages), AED399 per person (inclusive of sparkling beverages) and AED549 per person (inclusive of bubbly). Call +9714 574 1111. Visit the website or Instagram