Located in vibrant DIFC, Avli by tashas is the second licensed concept from restaurateur Natasha Sideris, the founder and CEO of Tashas Group. Renowned for its contemporary take on traditional cooking methods and regional flavours, Avli by tashas takes you on a gastronomic trip fuelled by a remarkable passion for food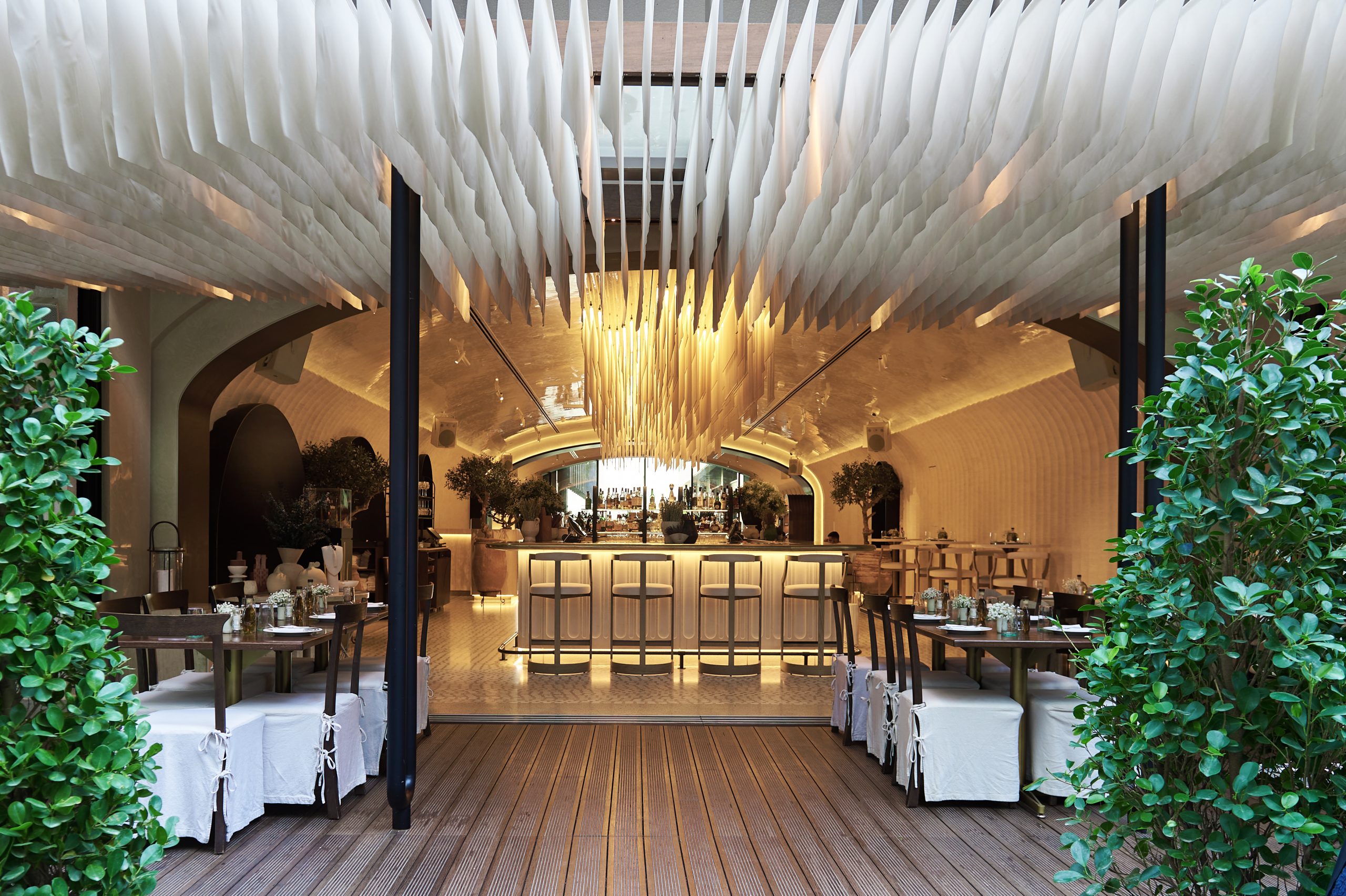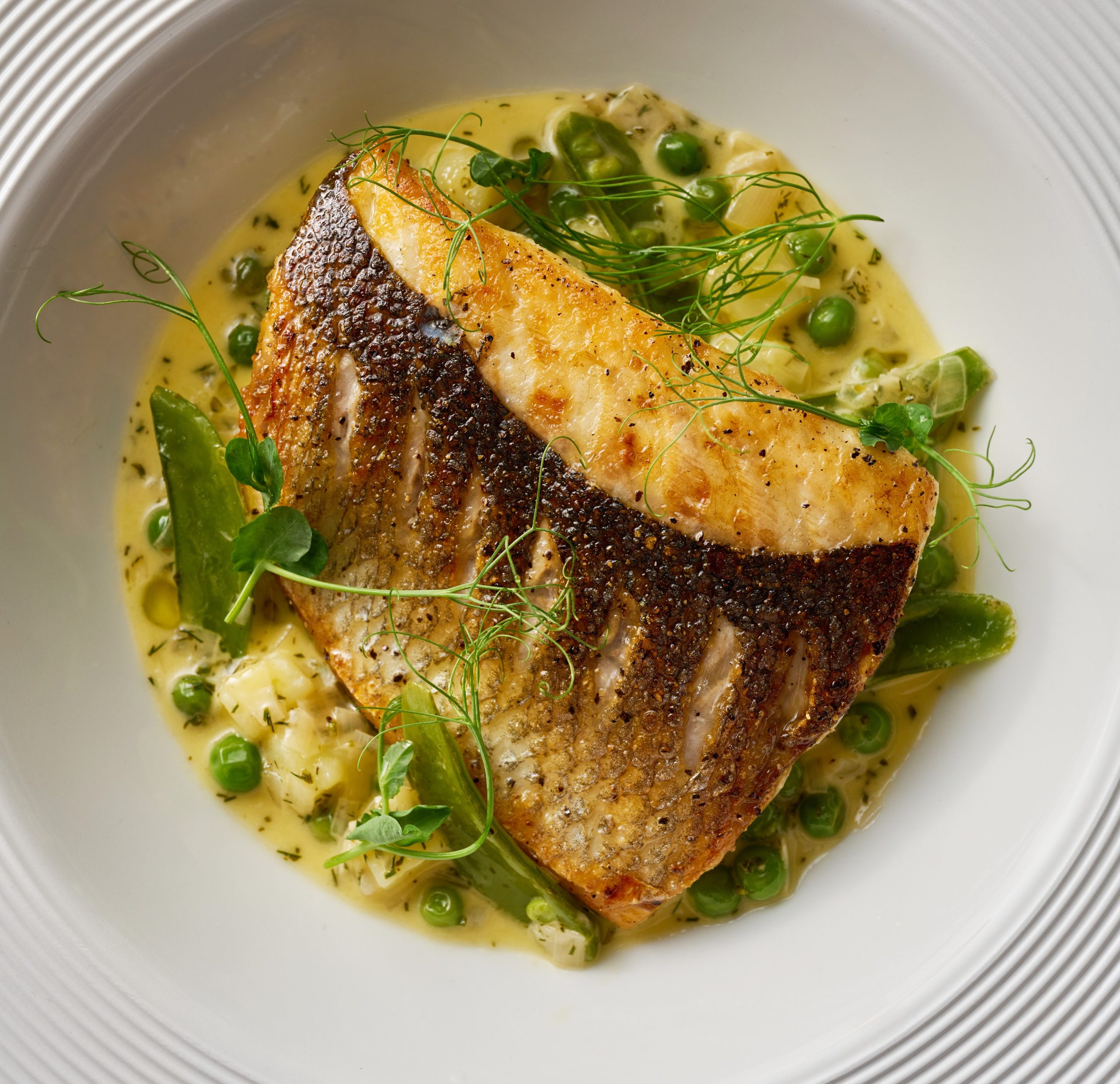 The chic venue draws inspiration from Athens, the birthplace of Natasha, and is reminiscent of contemporary Athenian culture and Mediterranean open-air courtyards. Avli by tashas has launched a new menu which includes fifteen dishes, reflecting Natasha Sideris' passion and love for Greek food, as well as her meticulousness and attention to detail. Expect fresh and light dishes, delightful seafood and a new selection of mezedes.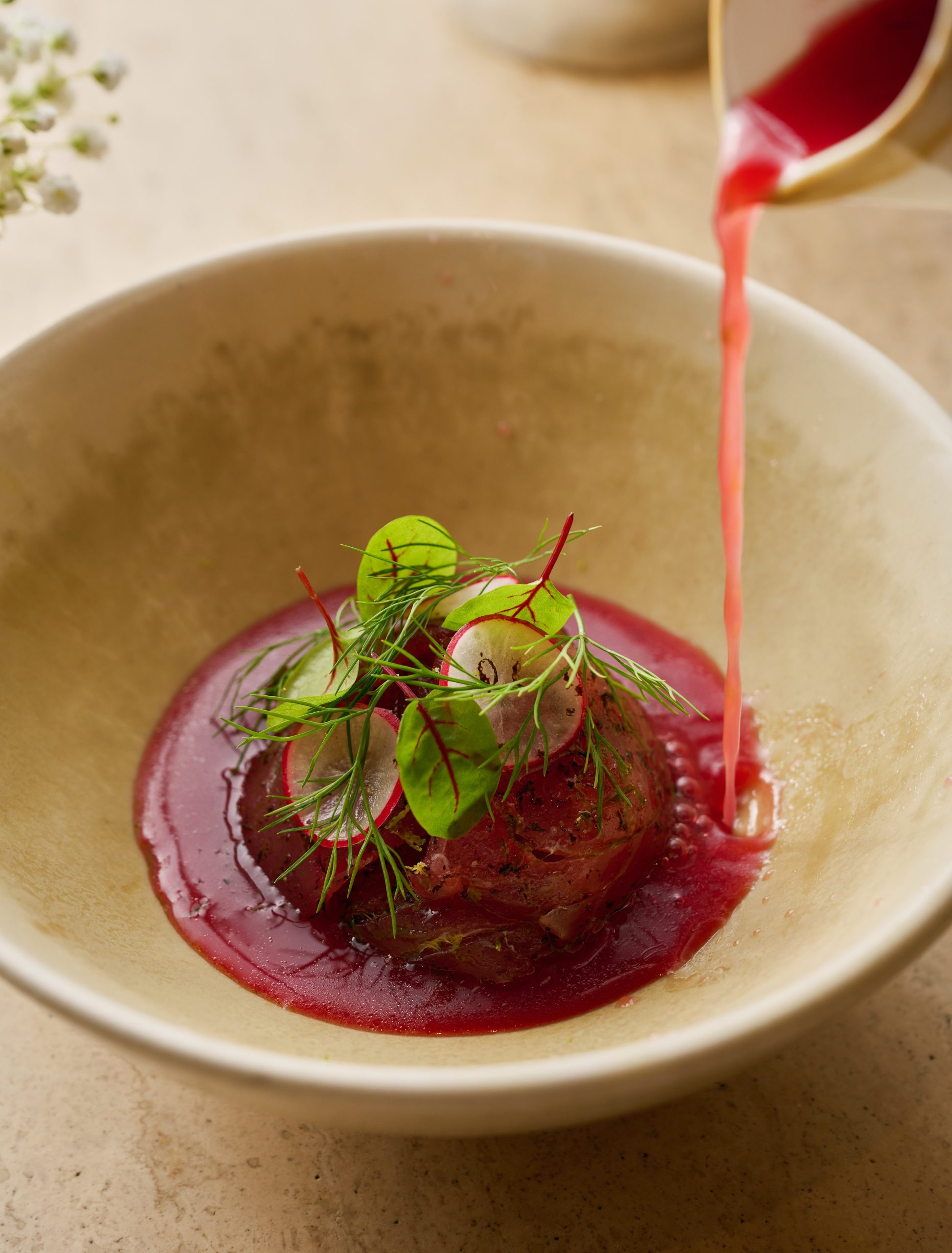 The highlights:
As soon as you enter the space, you are captivated by the sleek interiors, welcoming atmosphere and stunning bar area that make you feel like if you are on a Greek island. The outdoor terrace is equally splendid and will be the ideal spot when the weather cools down during the winter months.
The new menu focuses on authenticity and fresh flavours, shifting the focus on traditional favourites through creative presentation, house-made products and including Natasha's personal memories of shared meals. Our evening began with a selection of cold starters such as octopus carpaccio with fennel citrus dressing, marinated fennel and fresh herbs, burrata with piperies florinis, dehydrated olives, olive dust and cherry tomatoes, sea bass ceviche with yuzu pearls, green herb dressing, ponzu, preserved lemon and honey and tuna and compressed watermelon with green chilli, fresh herbs, radish and red onion pickle. I especially enjoyed the delightful flavours of the octopus carpaccio – a spectacular start to our meal.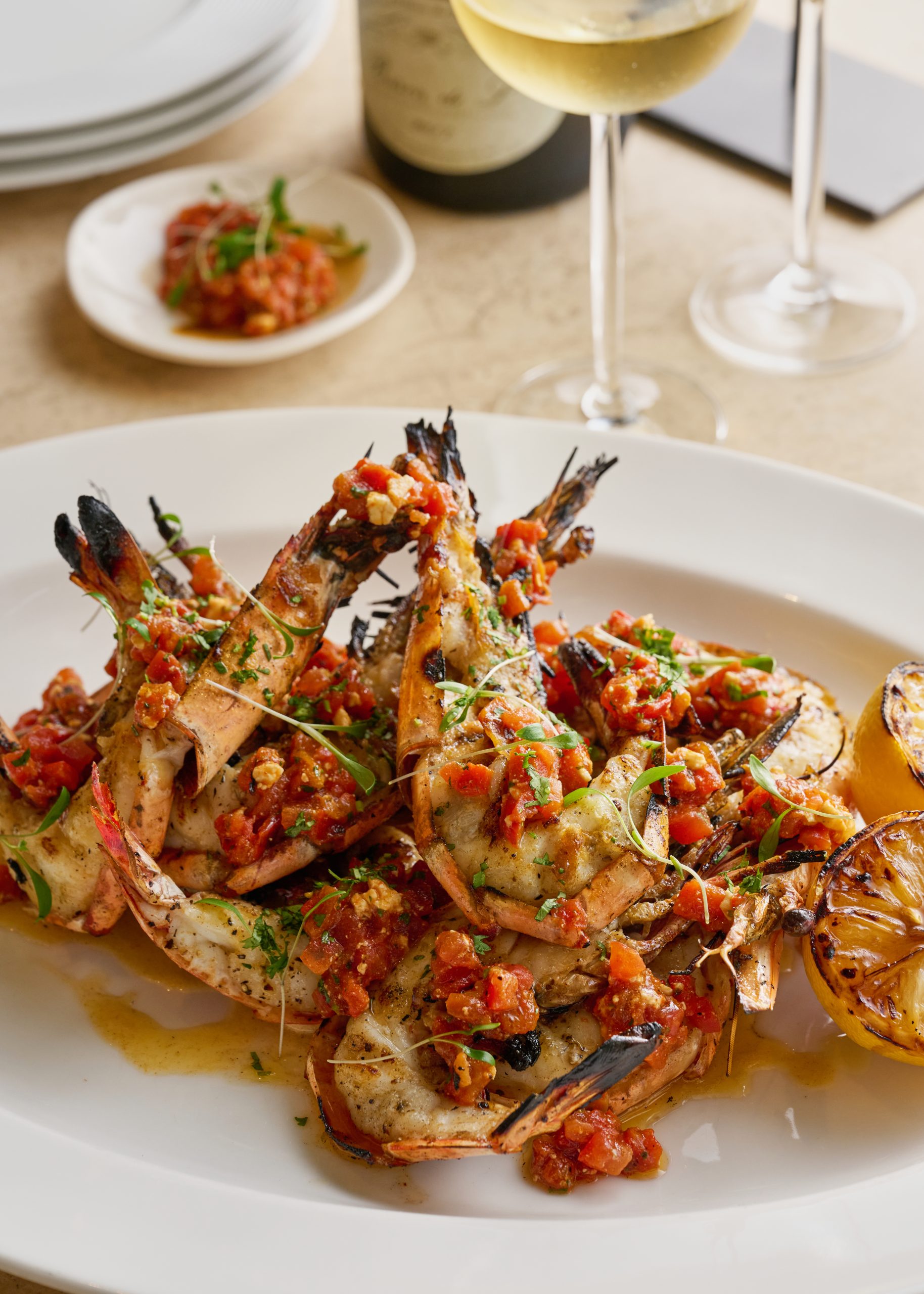 We then moved on to main course and indulged in Jumbo Prawn Saganaki, which was juicy, delicate and grilled to perfection, served with a confit garlic butter basting, red pepper and tomato salsa, topped with fresh Greek feta. Each bite was an enjoyable explosion of flavours and textures. The veggie option, Courgette and lemon Bucatini pasta, tossed in a herb and grana Padano sauce, with a house-made savoury zucchini jam was lovely too, finished with fresh lemon – soft, rich and full of flavour. The portion of A la Polita seabass with a smooth lemon butter emulsion, green peas, and potatoes, was really well-seasoned and cooked.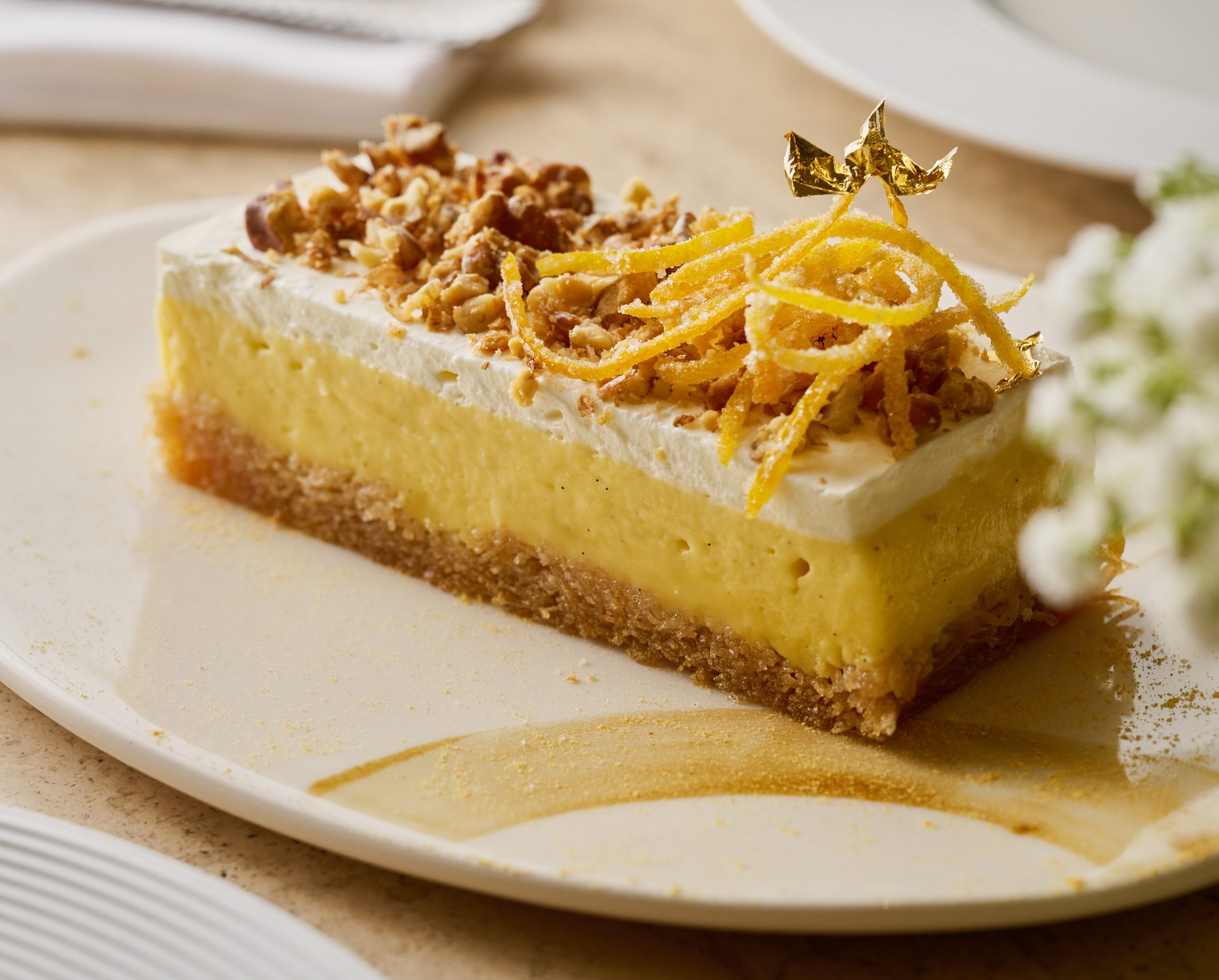 When dessert showed up, we couldn't say no, so we opted for the Ekmek Kataifi, created by head chef, Vlassia, with homemade custard, fresh Chantilly cream and roasted shredded phyllo drenched in orange syrup. It was delicate, balanced and refreshing.
The verdict:
Avli by tashas offers contemporary Athenian-inspired cuisine in a sophisticated and elegant setting. Perfect for intimate dinners, romantic date nights and celebratory meals. 
Book now:
Unit C-01, Ground Floor, Gate Village Building 9. Daily from 12-4pm & 7pm-1am (until 2am from Thursday to Saturday). Call +9714 359 0008 and visit the website or Instagram