Ushna, a homegrown concept that opened its doors in 2005, has grown in popularity among both local and international guests. Located at Souk Madinat Jumeirah, Ushna, which means "warmth" in Hindi, offers an authentic yet contemporary taste of Indian cuisine
The complex flavours and textures of Indian cooking have been given a modern touch, taking inspiration from centuries-old traditions. This has helped redefine and modernize conventional dishes.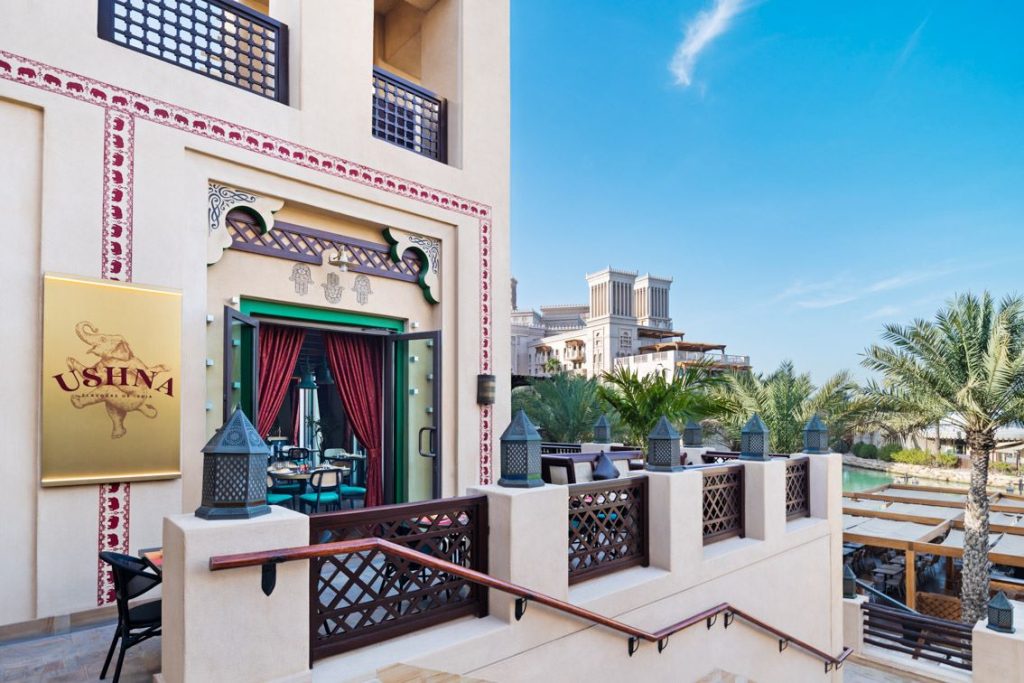 The Highlights:
The open bar allows you to indulge in watching the bartenders in action, in a polished setting with a pleasing colour palette. After a quick look around, we were seated at a table next to the window boasting stunning views of the Souk Madinat Jumeirah surroundings.
The menu entails a glossary of Indian ingredients, cooking styles and flavours which is quite informative  for those who aren't familiar with Indian cuisine. The waiter greeted us warmly as we took a seat and recommended Ushna's signature concoctions to begin with. My partner is a big fan of Moscow Mules, and chose the Indian version called 'Delhi Mule', comprising  homemade Indian spice syrup and lemon juice. I opted for 'Chase Me', a creative blend with apple and lemon juices, which was slightly acidic, but incredibly refreshing.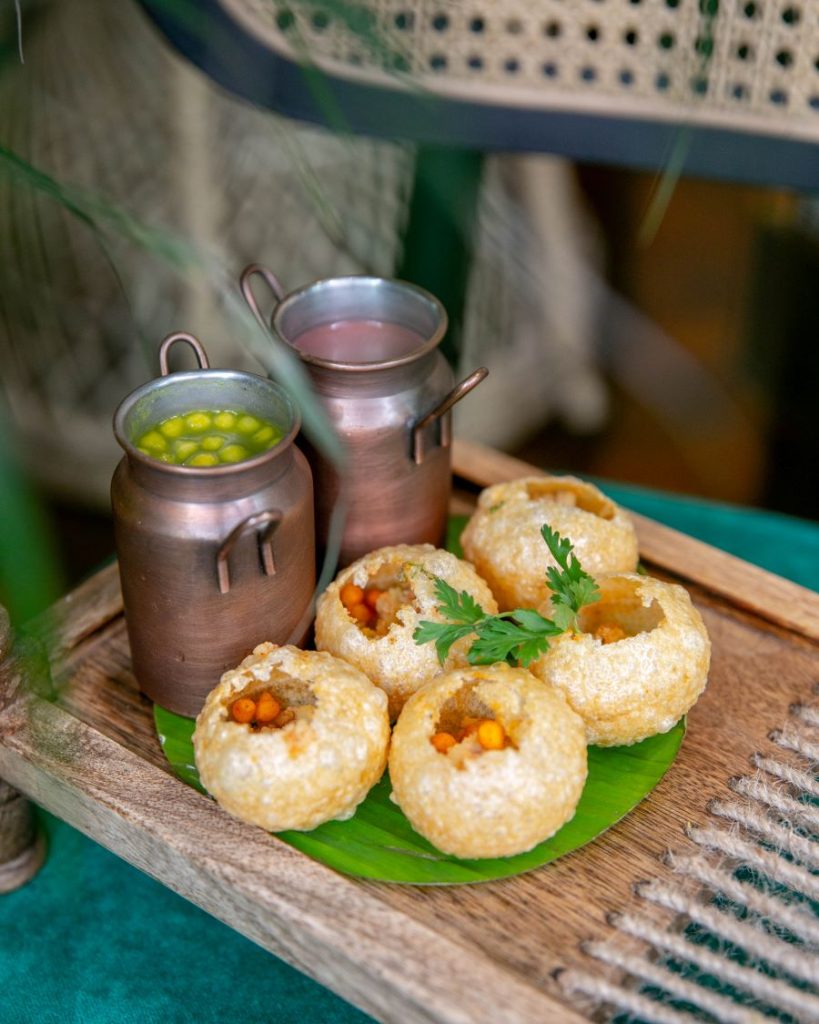 To whet our appetite, we tried prawn papdi with garlic, fresh coriander, mint and tamarind sauce. The prawns were batter-fried and juicy, while the garlic gave the dish a bit of oomph. We continued with garlic chilli prawns and spicy peanut sauce, which had the right amount of chilli and was truly delectable.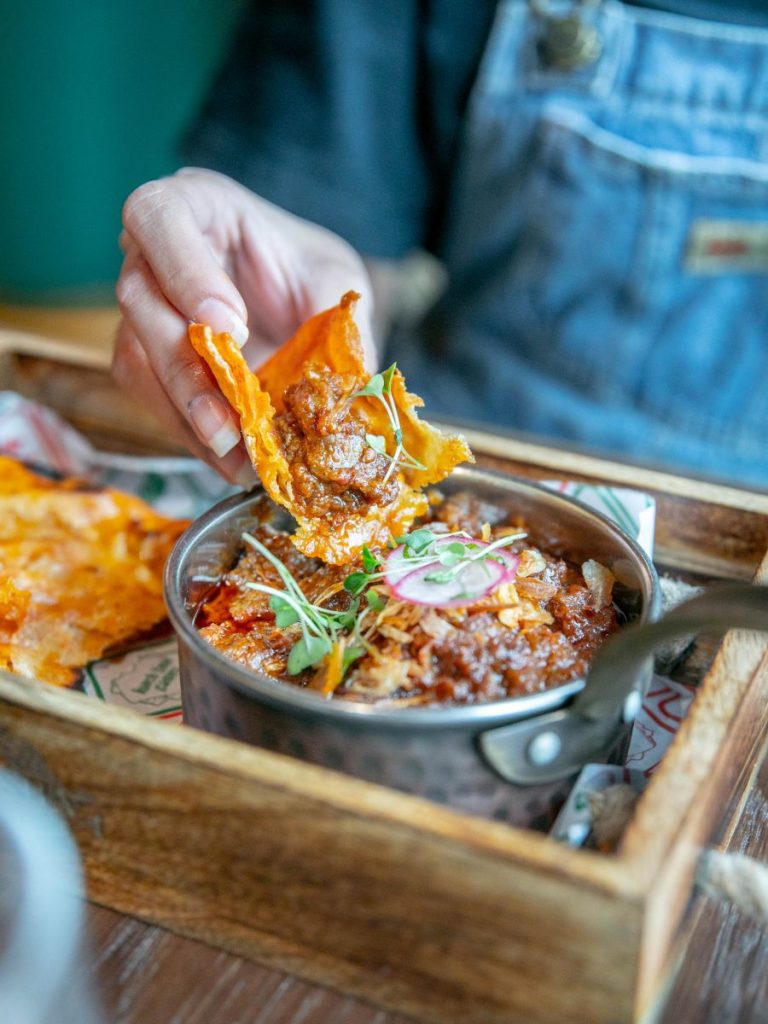 Tandoori chicken tikka with stuffed bharwan mirch and chimichurri sauce was our choice for mains. Tender and lightly spiced, it brilliantly captured all the richness of its flavours. The lamb chop bharra came in highly recommended, marinated with ginger and malted vinegar and cumin potatoes. It was well-balanced and incredibly succulent.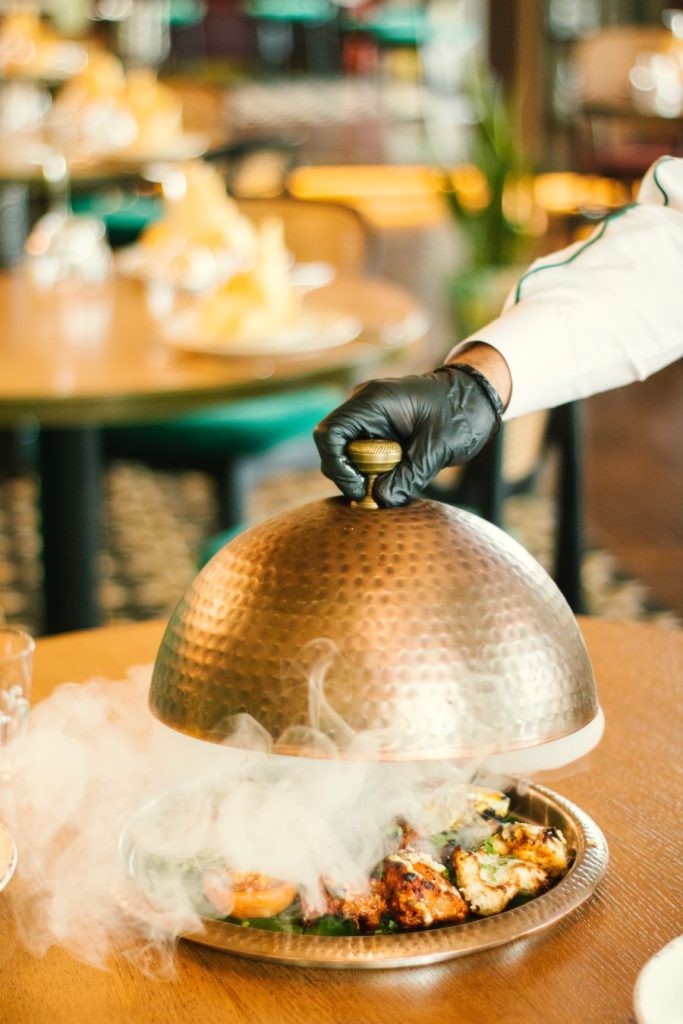 After a short break, we tried the dessert plater as it had a taste portion of all the puddings. My favourite was the fried milk dumplings in sugar syrup, which were crunchy and luscious. Another star dish was the kesar pista kulfi (frozen milk with pistachio, berries and rice vermelli), which had a natural sweetness and rich aroma.
The verdict:
Perfect for intimate dinners and gatherings with loved ones.
Book now:
Souk Madinat Jumeirah. Daily from 12:30-11:30pm. Call +9714 368 6506 and visit the website or Instagram