Abu Dhabi's fine dining scene has a new addition, Maté, in the form of a vibrant and distinctive culinary experience combining North and South – Argentina with a touch of Lebanon. Nestled inside the Park Hyatt Abu Dhabi Hotel and Villas, the menu offers a remarkable selection of classic Argentinian dishes, presented through an eclectic journey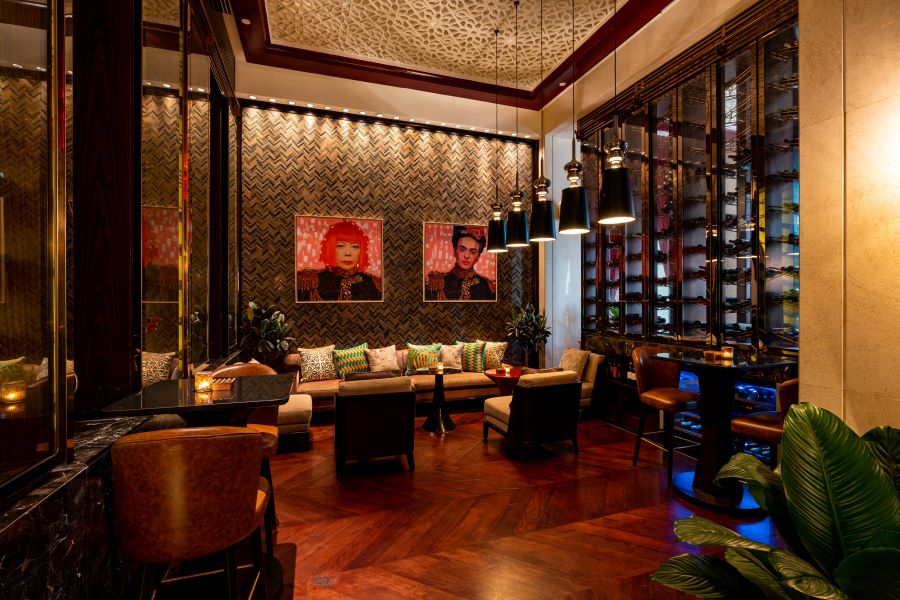 During the late 19th and early 20th centuries, Lebanese immigrants who moved to South America adopted the South American beverage known as maté and brought it back with them when they left Argentina. Maté is more than just a herbal drink with numerous benefits (similar to green tea). It is a ritual, a gathering of people. This is the story that served as inspiration to name the venue Maté.
The contemporary venue offers an energetic yet relaxed setting, presents a warm and cozy atmosphere, and is designed to offer not just food and beverages, but a truly impressive culinary adventure. The eclectic interiors deliver a modest environment that is both comfortable and sophisticated. Stylish portraits of Argentinian and Lebanese legends Diego Maradona, Fairuz, Evita, and Che Guevara adorn the restaurant and bar walls. The artwork is painted by the talented British-Moroccan artist, DAZ, in collaboration with Deep Wall Art Designers. An artistic central chandelier adds a theatrical scale to the space and is complemented by multifaceted lighting creatively integrated into the floor, ceiling and walls.
The Highlights:
As we entered the bar upstairs, we were warmly greeted by our hospitable Argentinian bartender who explained with great passion the history of mate and and prepared for us two maté-infused creative concoctions that were mixed to perfection and incredibly refreshing. It was the perfect start to a truly memorable evening.
As we headed down to the restaurant, we were greeted with an enticing scent of oak wood, a dramatic open-fire brick grill sitting in the middle of the dining area with fire embers flashing around.
On Wednesdays, the venue showcases the Maté Supper Club, an astonishing 16-course menu that offers an exquisite selection of modern yet rustic Argentinian dishes with a Lebanese twist.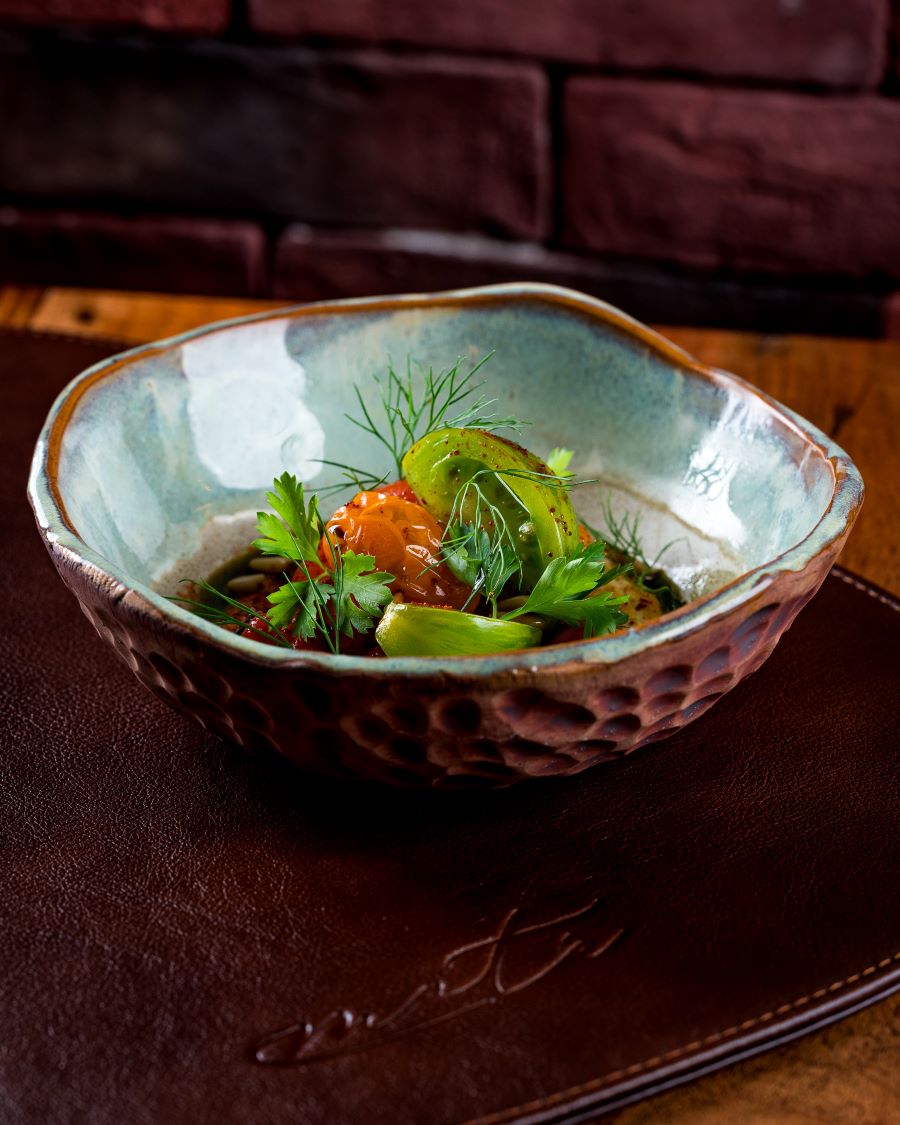 First up was the humita and provoleta empanadas. To my surprise, the empanadas were light, crunchy on the outside, creamy on the inside and full of flavour. This was followed by pizza fugazetta, an Argentinian-style pizza where the sweetness of the onions and the aroma of the baked burrata oregano married perfectly. Shortly after, the server brought us smoked palta asada and beef tartare with egg yolk, crispy parmesan. The perfectly seasoned beef was utterly delectable.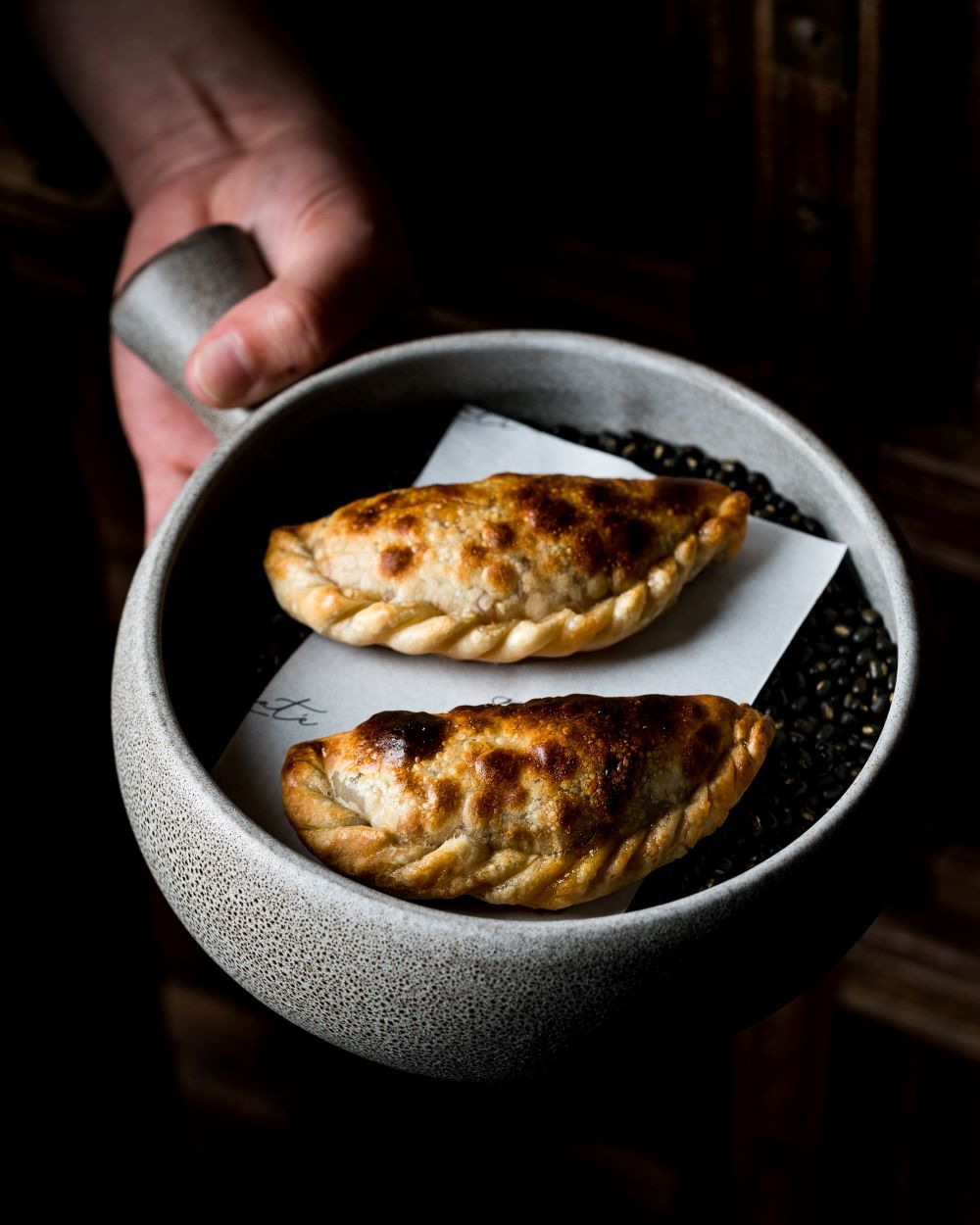 The feast went on with fresh oysters with seaweed chimichurri and blue shrimp salad with rocket grapefruit and grilled fennel were served. My dining partner doesn't usually love oysters, but was seriously impressed, as the seaweed added a delicate touch. A drummer appeared entertaining all the tables with playful Latin sounds. The gastronomic experience continued with an original toothfish wrapped in corn husk that was exceptionally soft, tender and downright luscious.
We were brought woodfire cooked short ribs and chargrilled outside skirt. The ribs were cooked-to-perfection and literally fell off the bone and melted in our mouth. My dining partner especially was in awe of the chargrilled outside skirt, cooked medium-rare and delightfully succulent.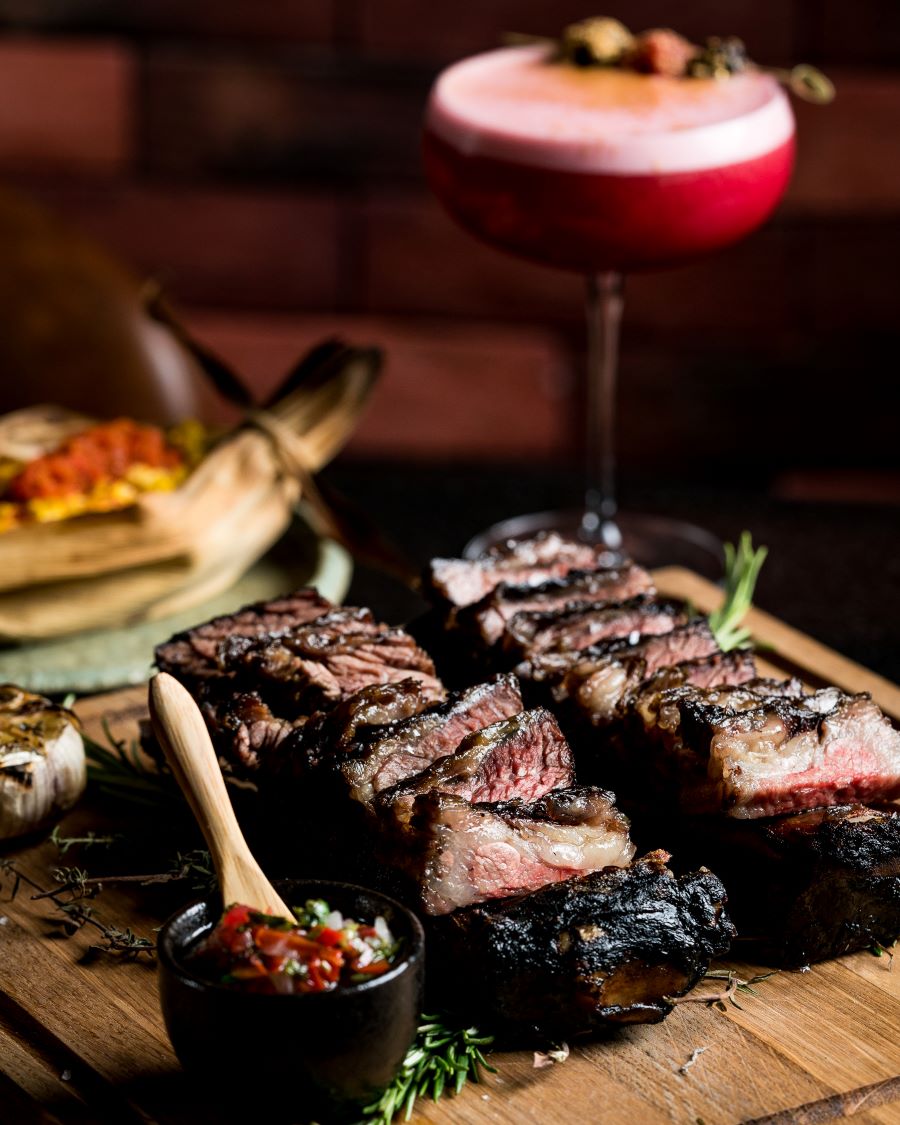 We managed to make space for dessert and tried churros with dulce de leche and vigilante Maté, burned cheesecake with sweet potato ice cream, which were both rich, velvety and lush.
The verdict:
If you are looking for a decadent dining affair, a truly memorable gastronomic experience, genuinely great service and a vibrant Latin atmosphere, look no further.
Book now:
Wednesday from 7:30-10:30pm. From AED295 per person (food only). Call +9715 481 2576 and visit the website or Instagram