The recently-opened La Voile Rouge at Al Fattan Currency House in DIFC presents a lavish fine dining experience that transports you to the elegant beaches of St. Tropez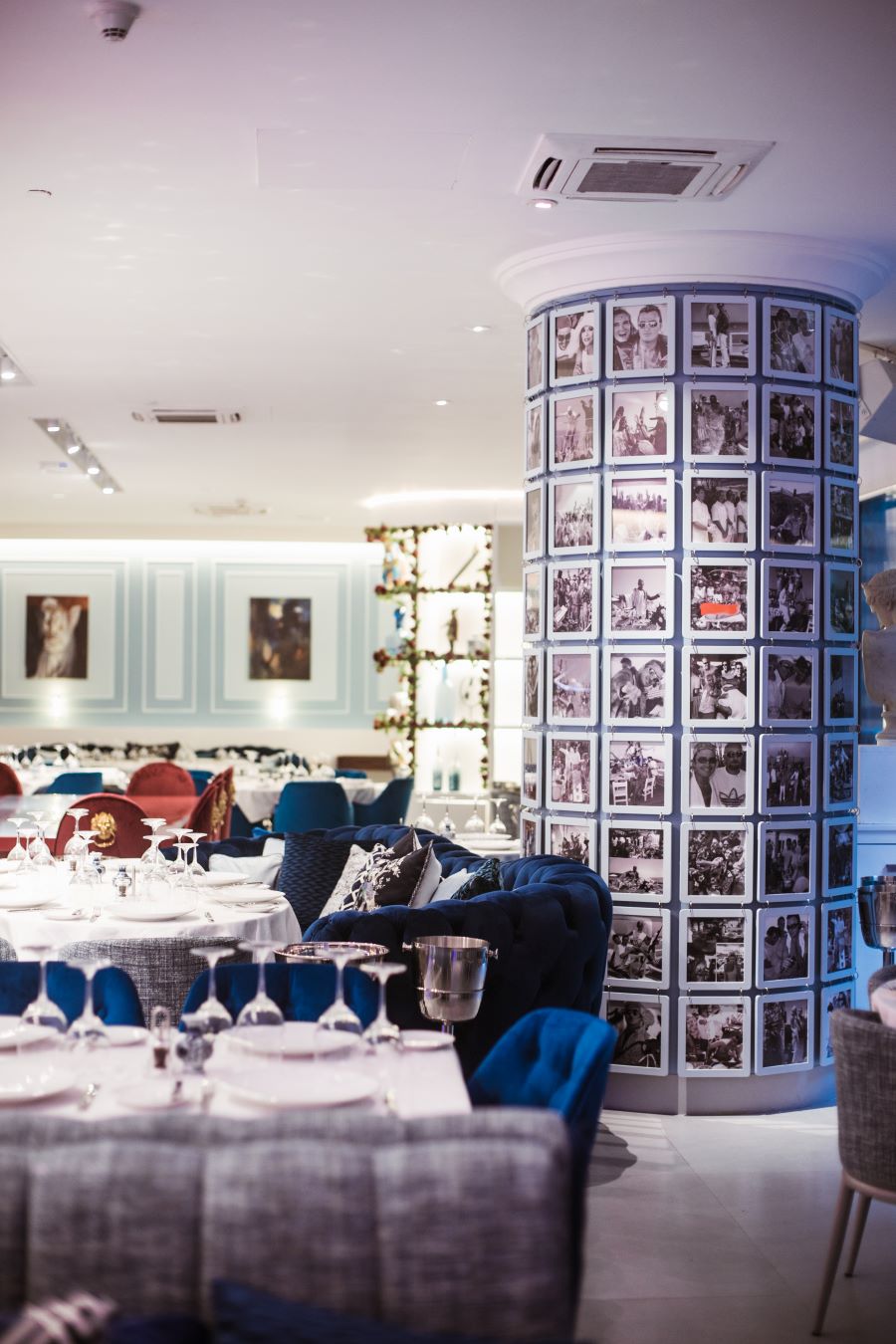 The walls of the restaurant are painted a stunning shade of the Mediterranean ocean blue, giving the space a feeling of elegance and relaxation. Wall-mounted black-and-white photo frames feature Entertainment Director Richard Dero's memories of his summers spent in St. Tropez. These memories add a personal touch to the location and include photos of old friends of Richard, as well as the crème de la crème of celebrities, supermodels and politicians.
The plates have been carefully designed and are colour-coded for guests. Ladies are given red plates, while gentlemen are given blue ones. Running the kitchen at La Voile Rouge is talented and ambitious Chef Junior Nadje. With over 15 years of experience in the F&B industry and over ten months of precisely sourcing the best and freshest ingredients, La Voile Rouge's seasonal menu is a testament to sustainable, high-quality produce to present honest and authentic dishes.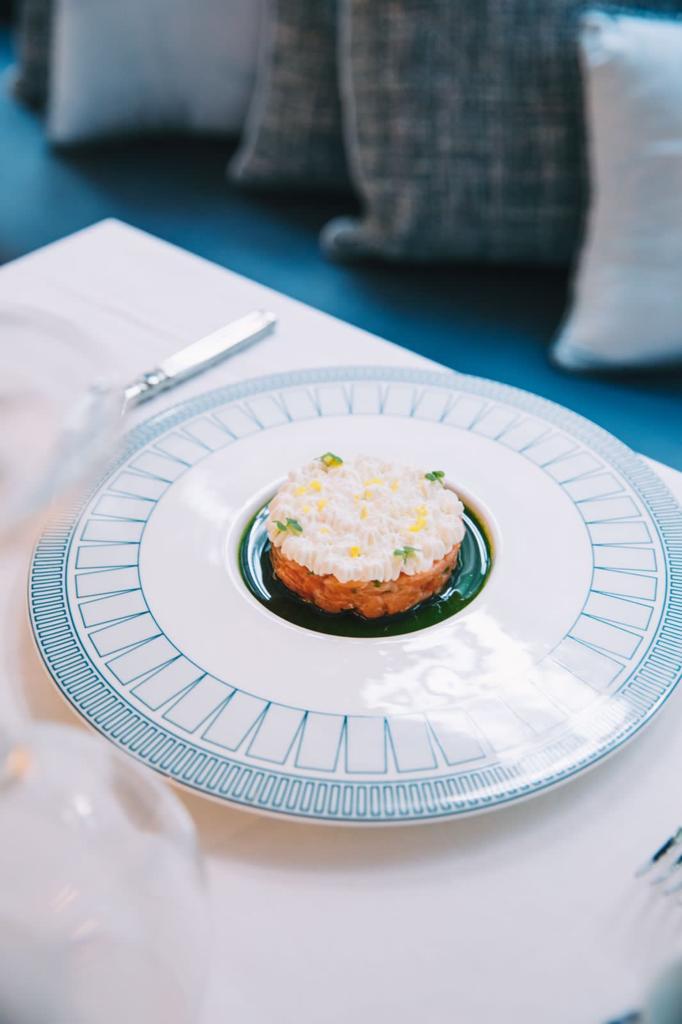 La Voile Rouge transports you back to the island lifestyle where the sun never sets and the sandy beach coastlines are constantly beckon. The venue is inspired by tropical sceneries and seashore flavours.
The Highlights
The menu presents French Mediterranean specialties with a twist. To begin, I ordered the escargots as I haven't had them for a long time and they brought back childhood memories. Buttery, rich and full of flavour, they were the perfect start to the evening. As recommended by the charismatic waiter, I also tried sea bass carpaccio with olive oil, espelette peppers and chopped chives, that really enhanced the freshness of the dish and the mouthfeel of the fish.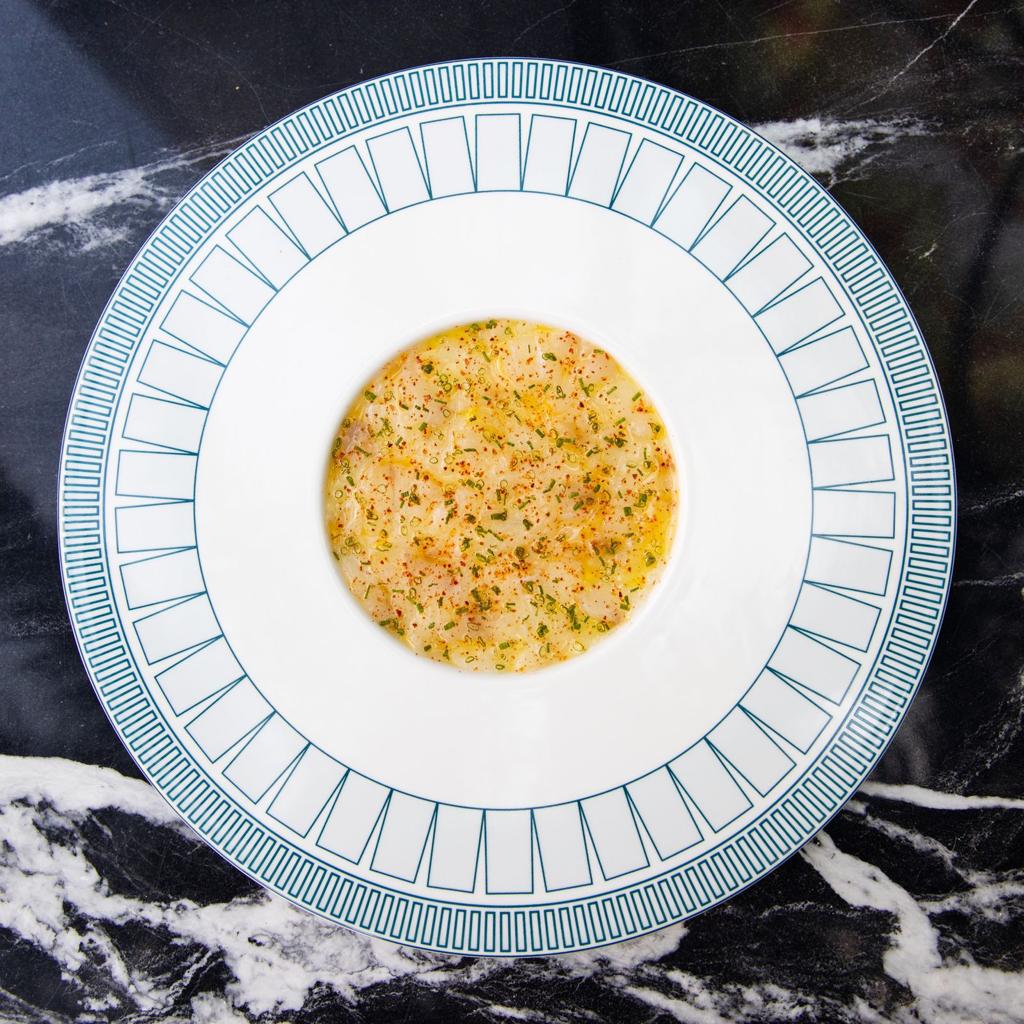 When the time for mains came around, I opted for Josper grilled octopus which was vibrant, tender and really well cooked and seasoned. My dining partner tried the lobster risotto with tomato and described it as a rich, meltingly soft and extravagant.
We didn't have enough space for desserts, but next time we will definitely try the caramel cookie skillet.
The verdict: Impeccable dining in a très chic space. Perfect for intimate meals, business dinners and date nights.
Book now:
Al Fattan Currency House, DIFC. Daily from 12-3pm and 7pm-12am. Call +9714 250 9459 and visit the website or Instagram.