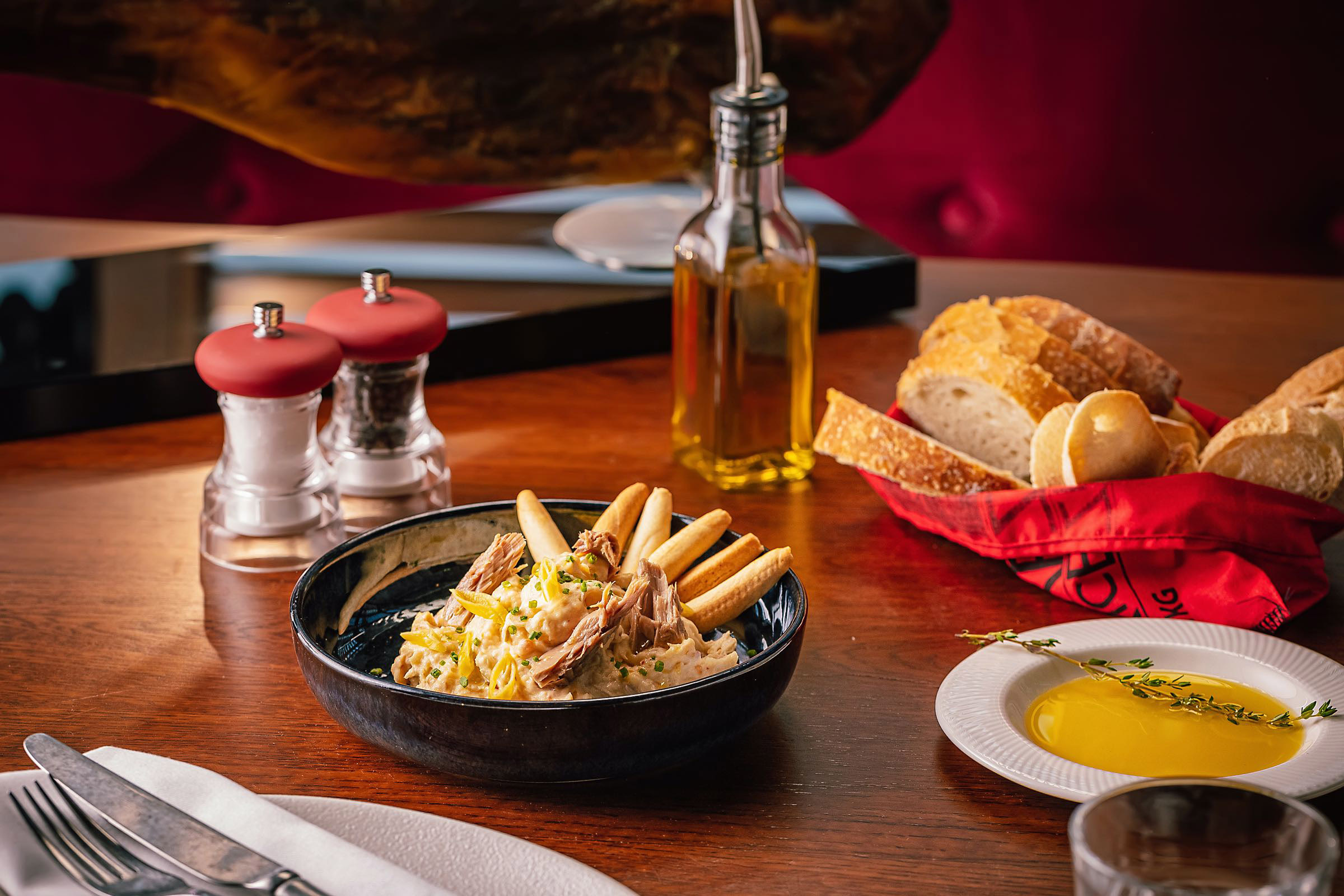 A cheeky midday meal away from the office never hurt anyone. Being a Thursday and almost the end of the week, where let's face it, we're all awaiting the weekend, my workmate and I decided to visit Lola Taberna Española for authentic Spanish flavours in a laid-back space.
With rustic-chic décor and artfully adorned walls, Lola pays tribute to Spanish cuisine and culture with a casual and contemporary taberna-style atmosphere. We got a sense that this venue is perfect for those relaxed lunches that turn into dinners, accompanied by soul-fulfilling food and music.
The highlights:
The menu del dia (menu of the day) is usually served by Spanish restaurants during lunch time. With Spaniards typically consuming five meals a day, this meal tends to be the most economical and largest of them all. This is precisely what Lola is trying to recreate – a two or three-course menu that allows you to unwind while indulging.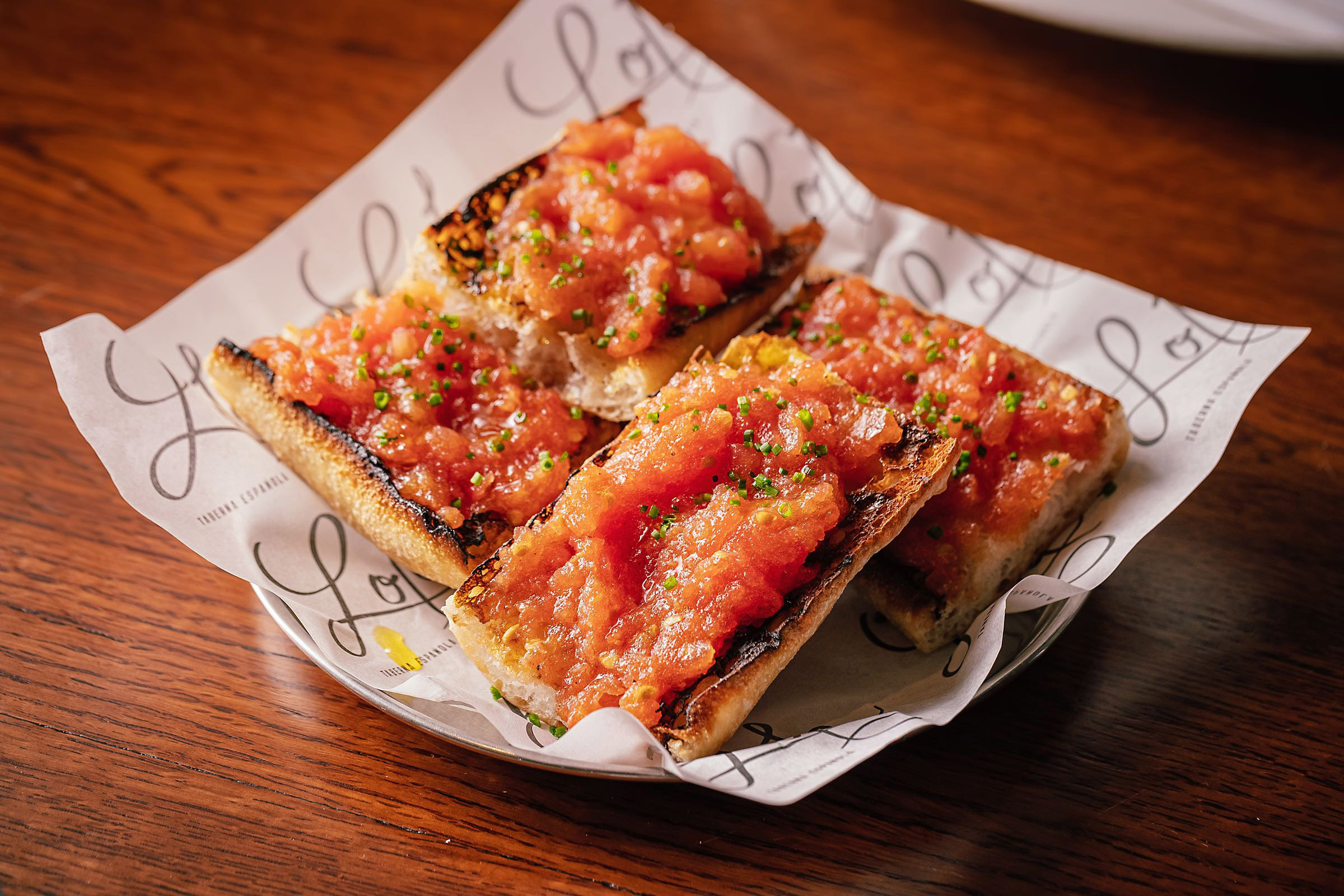 The bread-basket (a little bag actually) was a nice touch and if you love a good, warm slice of crusty bread, dive right in. The options for starters include Salmorejo con huevo cocido y crutones (chilled tomato and bread soup with boiled eggs and croutons), Ensalada de berenjena, huevo cocido y olivas (roasted capsicum salad with olives and boiled eggs), Tortilla de patatas (Spanish omelette) and Esparragos con salsa romesco (asparagus with romesco sauce). My dining partner chose the asparagus, while I opted for the soup. Both dishes were portioned well and appetising.
Mains feature Pollo al ajillo (charcoal-grilled chicken in a garlic-olive oil sauce), the ever popular and scrumptious Paella with prawns and squid, fish tempura with Padrón and tartare sauce and more. My dining partner found the chicken juicy and full of flavour; while I found the paella, albeit enough to share, a tad on the bland side.
While we were already quite full, one look at the dessert menu, convinced us otherwise. The Tarta de queso manchego (manchego cheesecake) and the Churros-Porras con chocolate (churros with chocolate) were both utterly sublime and well worth the extra calories.
The verdict:
Enjoy a relaxed, hearty Spanish lunch with generous portions, a fruity beverage or two and catchy tunes in a warm and welcoming restaurant. Perfect for a catch-up with friends or a lunch meeting with the team.
Book now:
Lola's Business Lunch, Sunday to Thursday from 1-4pm. AED65 per person (two course) and AED89 per person (three courses). Call +9714 247 6688 or email info@lolataberna.com. Visit Instagram.