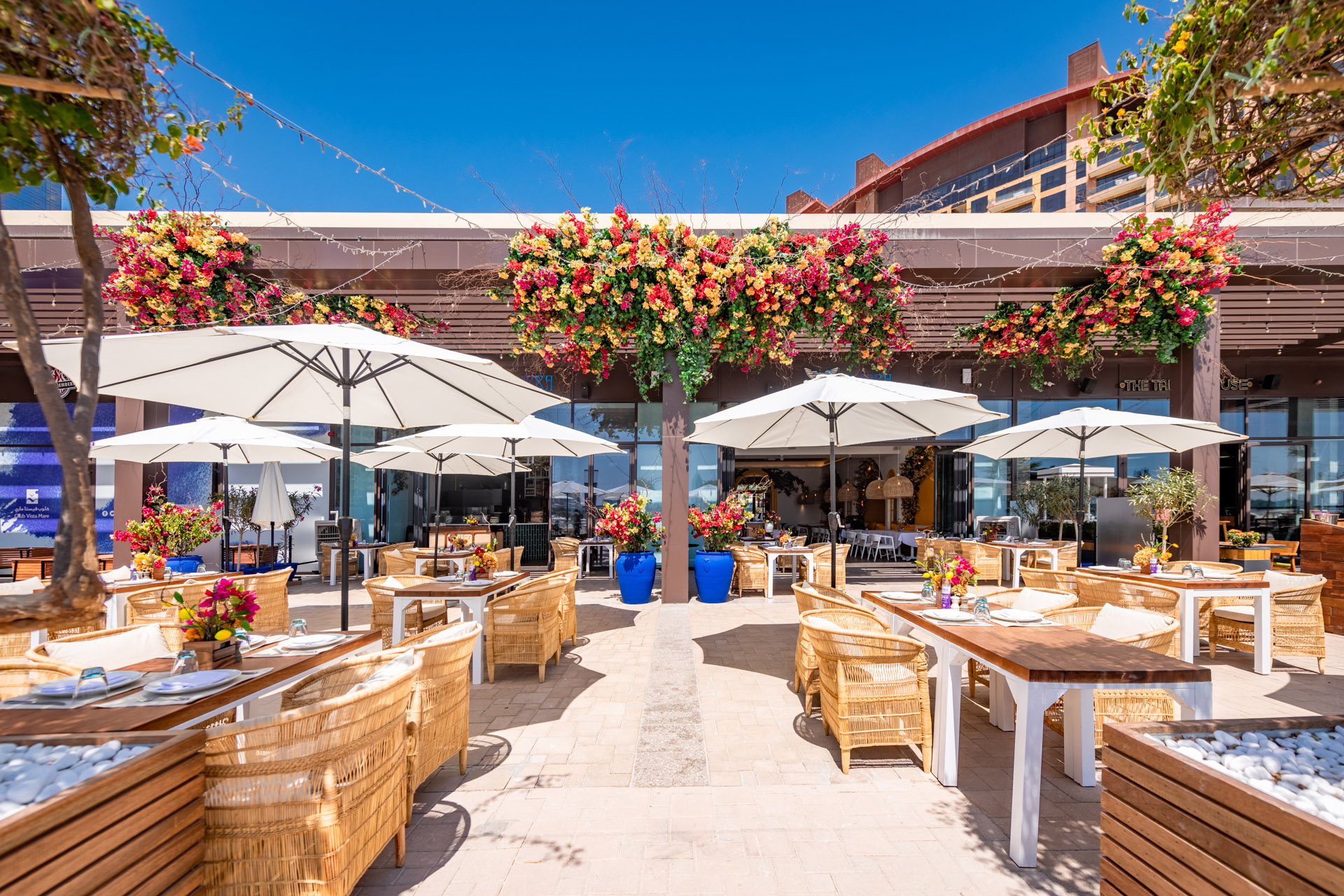 Make your way to Club Vista Mare, the waterfront dining destination on The Palm Jumeirah, and prepare to be whisked away on a gastronomic journey across Greece and Spain at the stunning Myrra by Opa.
Posing a stark contrast from the other venues on the strip, Myrra by Opa is a vibrant concept with gorgeous pink, yellow, red and green foliage adorning the walls and ceiling. You immediately get the feeling of being on a Greek Island or in a floral-lined alley in Spain.
The outdoor terrace takes you right on the beach overlooking the shimmering blue waters and if you opt to be seated there, dip your toes into the sand for your little slice of a beach getaway, right in Dubai.
After a quick peek at the impressive open-kitchen wood-fired oven where the restaurant bakes fresh peinirli (boat-shaped bread), we were shown to our table where my dining partner and I had uninterrupted views of the sea and the eatery's terrace.
The highlights:
Dinner began with a plate of crunchy chunky bread and mildly flavoured, almost-buttery Spanish olive oil to accompany. I knew we shouldn't load up on carbs, but I can safely say we wiped the plate clean.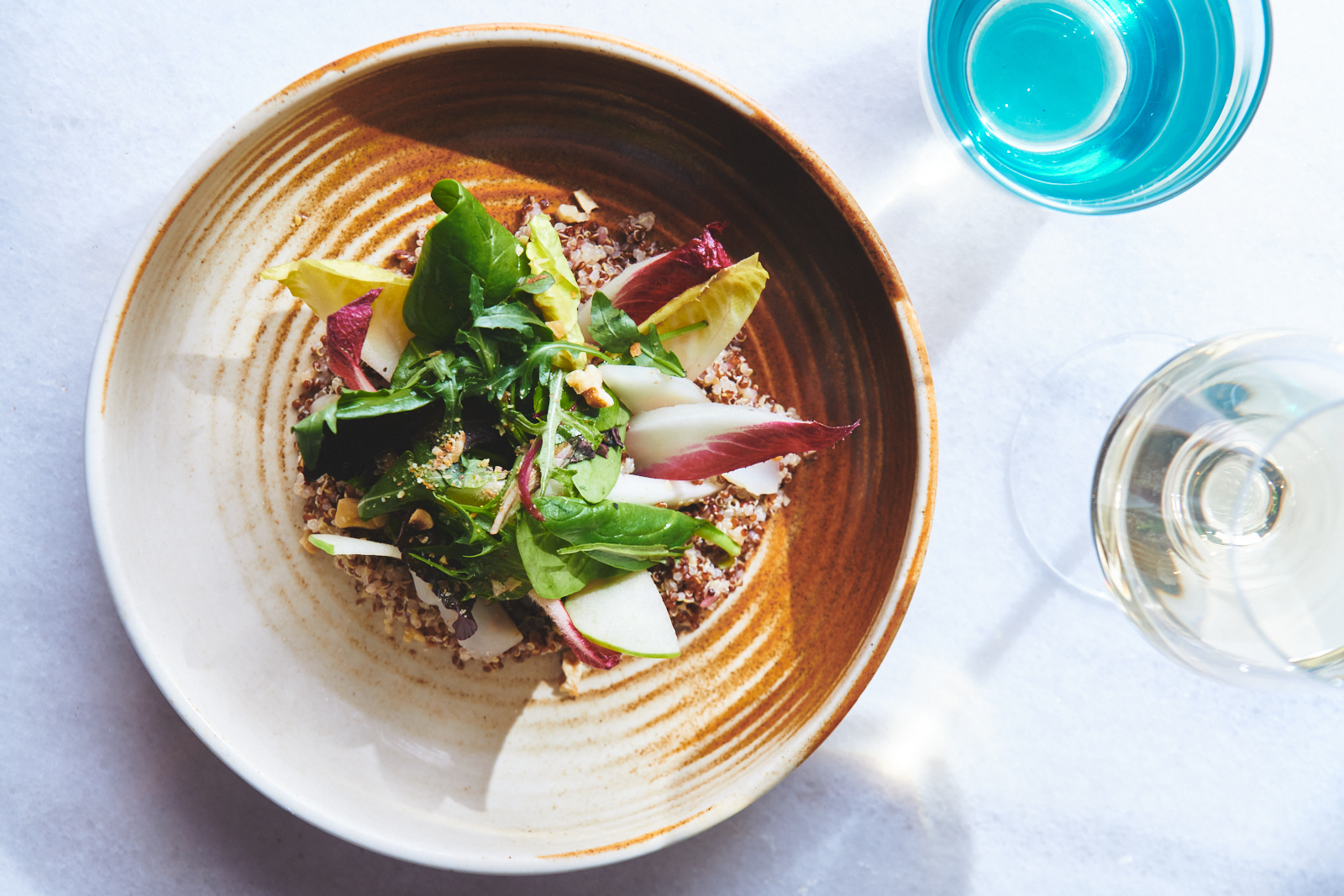 The menu is concise and well thought-of, comprising cold and hot starters, salads, peinirli, mains, sharing platters, sides and desserts. We started with a cold plate of Tuna carpaccio with truffle, confit shallots, Greek yogurt, chives, grape and pine nuts. Fresh, fruity and delicate with the perfect hint of truffle, this plate had us off to a brilliant start. In no time, the Calamari Kalamaki from the hot starters and the Myrra salad made its way to our table. The salad provided a refreshing, flavoursome bite and my partner, who usually stays away from all things green ate almost three-fourths of the bowl. It was that good! The calamari was juicy, tender and well-seasoned.
We took a little breather next and just enjoyed the moment before the rest of the meal followed. The licensed venue offers a selection of sips, so do order a few creative concoctions.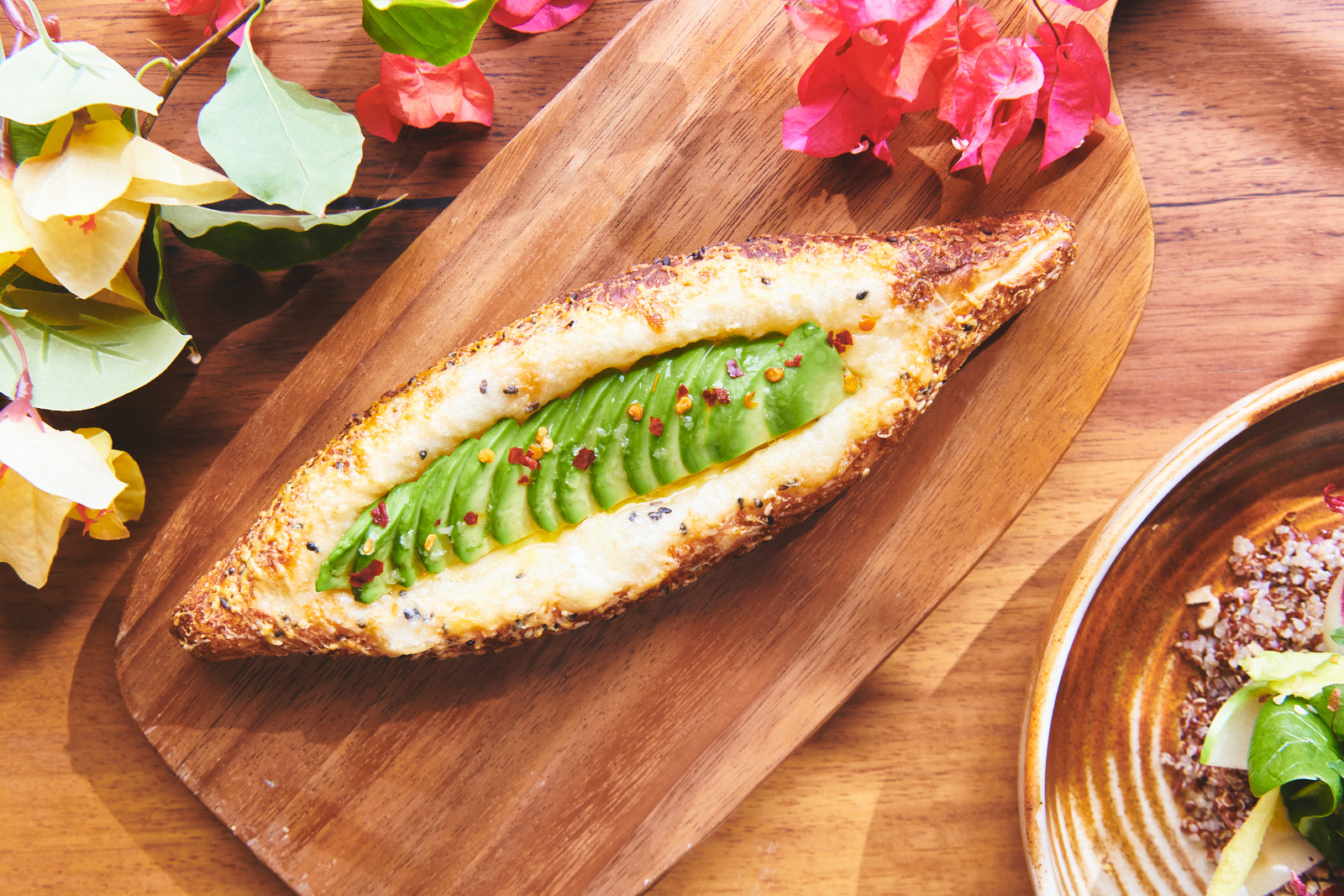 The home-baked peinirli, with a comforting and cheesy bite is a must-try too. On the menu are options for spicy tomato, cured beef and goats' cheese; spinach, feta and dill; tomato and kasseri cheese; avocado, feta and chilli; and truffle and egg – which we indulged in.
For mains, my dining partner opted for the carne asada, a succulent grade 7 wagyu on a bed of creamy smoked cheese and potato puree, topped with a zesty salsa verde, grilled onions and chorizo oil. He used just one word to describe his meal – memorable! My main course was Kleftiko, a 48-hours braised lamb shoulder with a surprisingly delightful feta mash, Kalamata olives and tomato jus, alongside an artichoke salad. This dish was hands-down the star of the evening, with a burst of flavour in each morsel.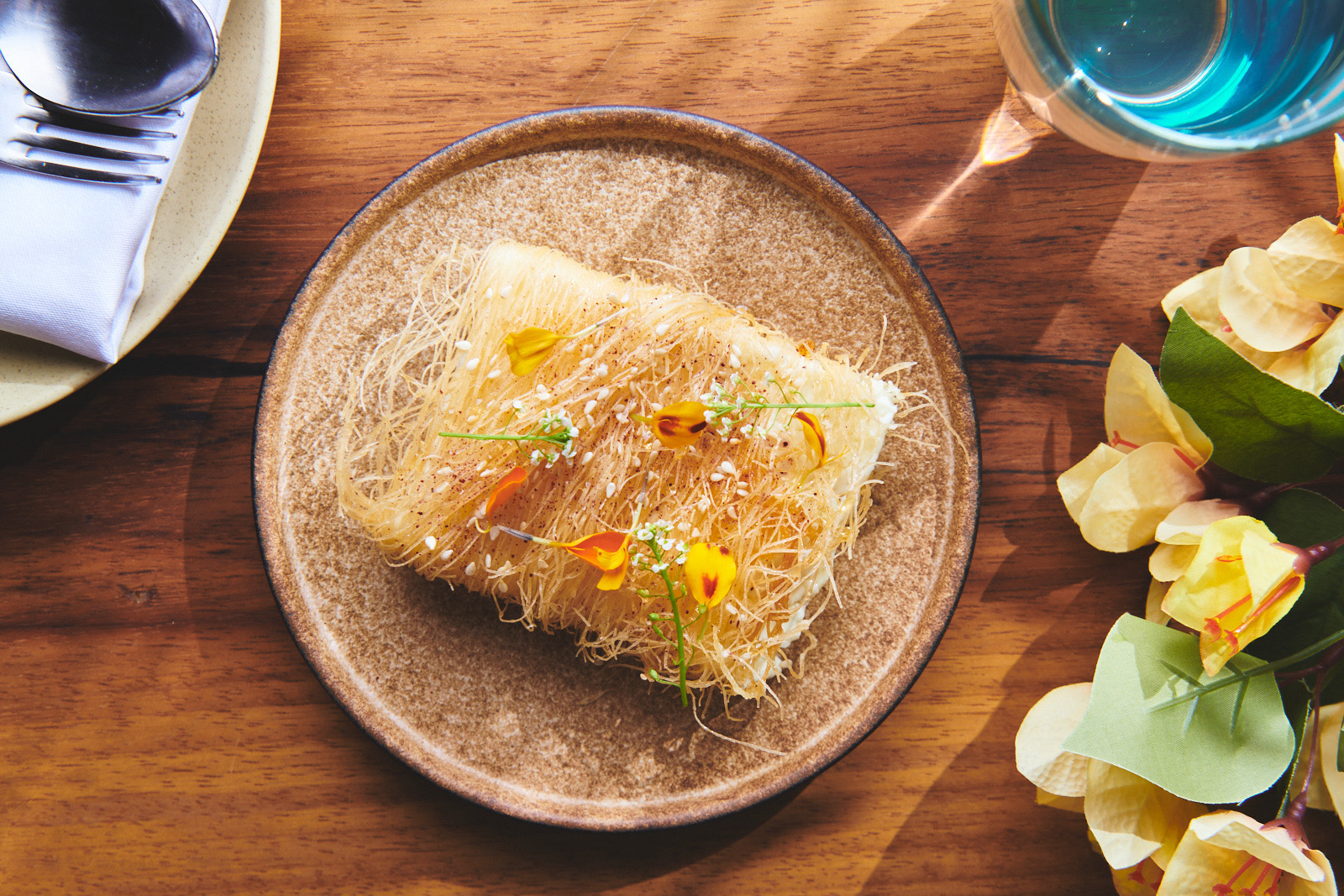 Since we over-indulged, we were a bit hesitant about dessert, but were convinced otherwise. The Spanish crèma catalana was an excellent suggestion, lending a velvety texture with citrusy and not-too-sweet notes. It was well-portioned and if you don't mind sharing, enough for two.
The verdict:
An energetic, gorgeous and intimate beachfront concept with a casual vibe and excellent tasting Greek-Spanish cuisine. Perfect for catchups with the girls, date nights and dinners with family and friends. Parents, take the kids along too as the restaurant has a designated play area for little ones.
Book now:
Daily from 11-1am. Call +9714 770 1433 or email reservation@myrrarestaurant.com.