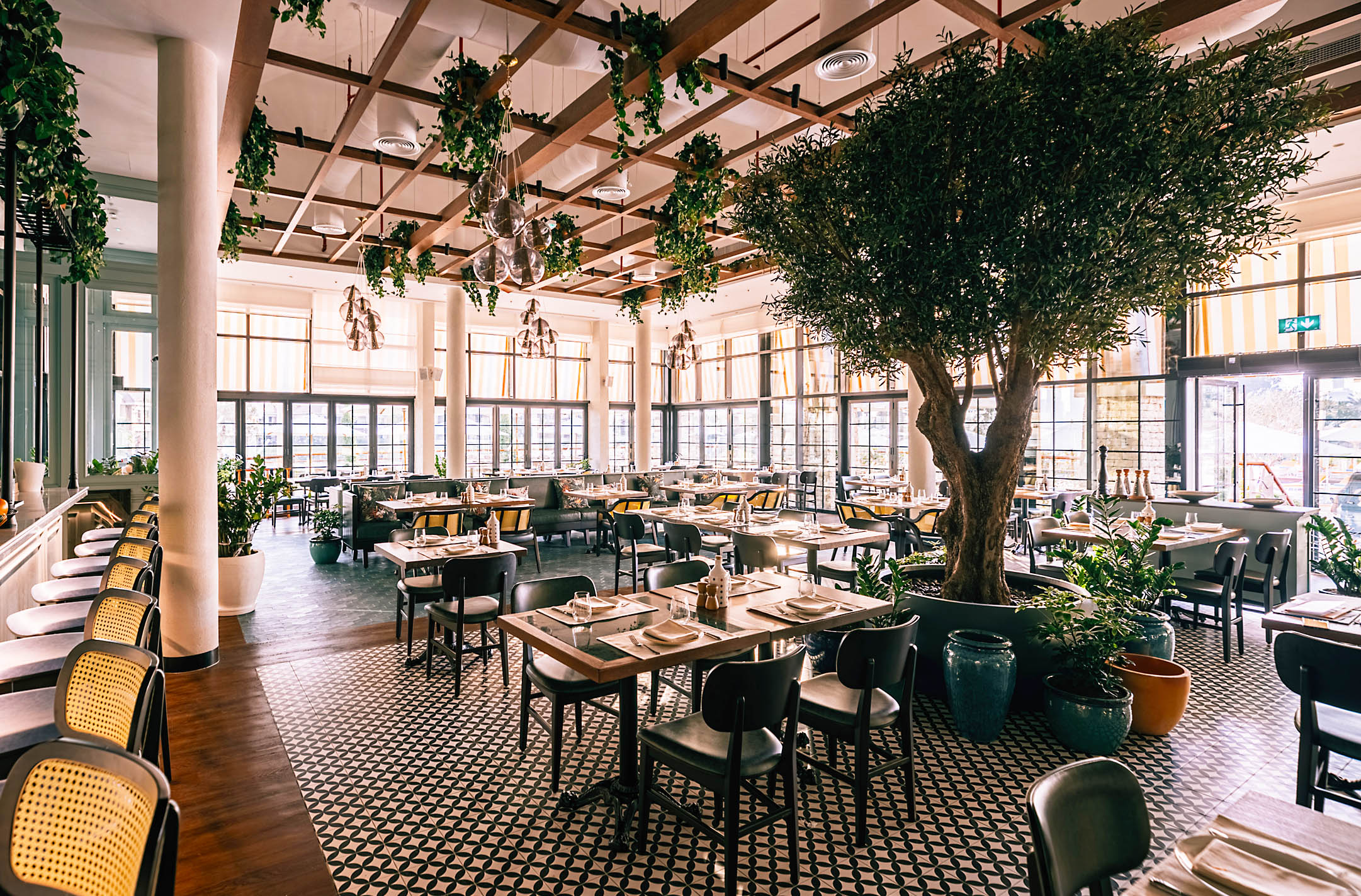 The newly renovated lifestyle destination, Jumeirah Islands Clubhouse, houses within it the Isola Ristorante. Why does it stand out? It offers Mediterranean-style hospitality matched with tantalising Italian cuisine.
A short walk across a scenic bridge takes you straight into a picture-perfect and timeless venue, complete with jade lounges, a white marbled bar and floral aesthetics.
The highlights:
Isola Ristorante celebrates down-to-earth, coastal Italian cuisine. Perhaps something you'd find in your nonna's kitchen, but with a contemporary twist. Diners can expect the perfect marrying of Mediterranean and Italian ingredients and flavour profiles, credited to the southern Italian heritage of head chef, Francesco Bagnato.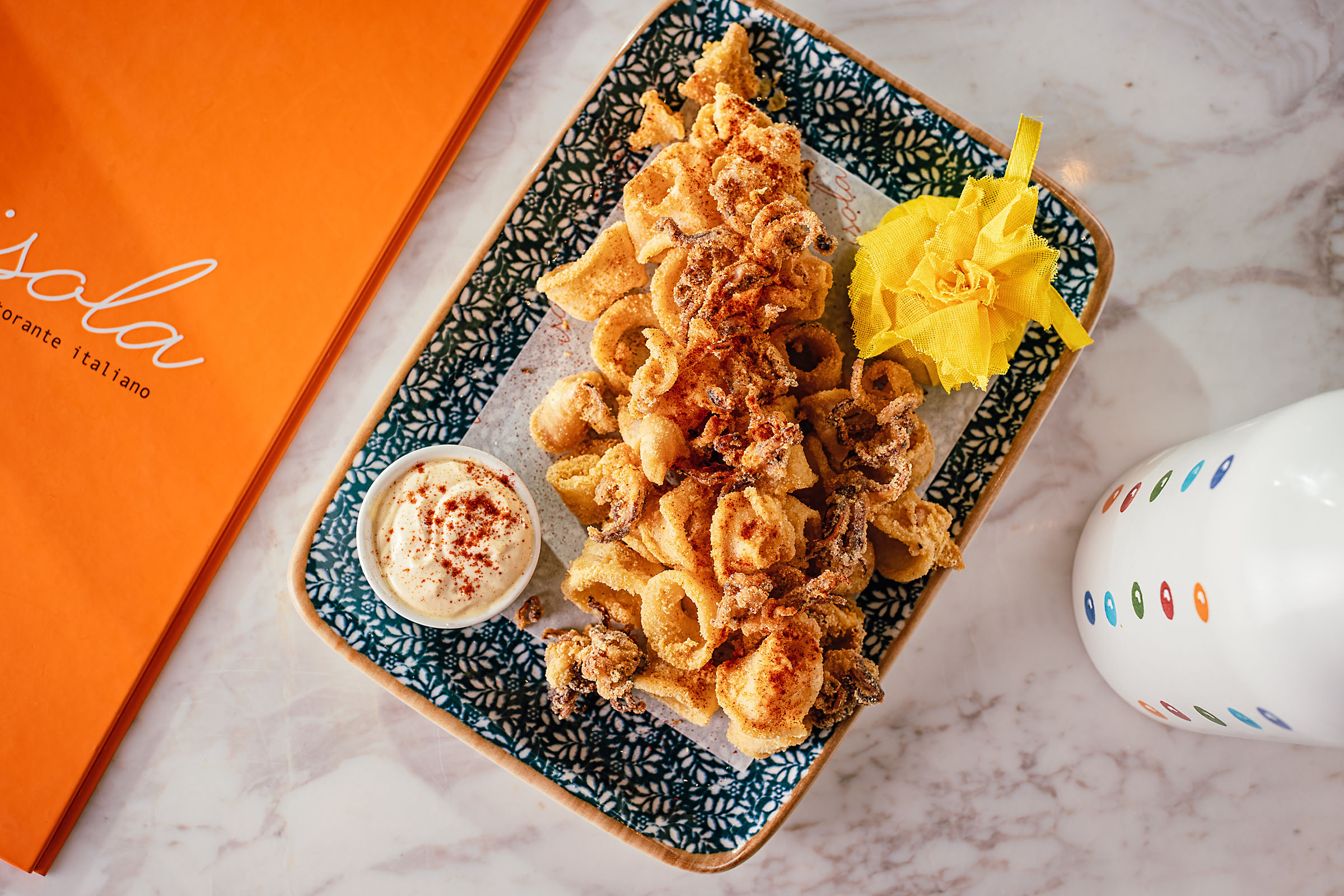 The antipasti offered plenty for veggie, seafood, beef and dairy lovers. We began with a Carpaccio di Fassona and a classic Calamari fritti. The Fassona beef was lean and soft with a delicate flavour, amplified by the addition of summer truffles. The calamari was seasoned with a bit of paprika and served with a side of lime-mayo, each bite offering the perfect crunch and burst of flavour.
Pause to sip on the venue's creatively crafted concoctions with surprising sorbets (yes, sorbets), and infusions of coconut, elderflower, lemon and homemade marmalade. Not only refreshing, the flavours were subtle and delicious too.
Perusing the menu once again, we spotted a Ravioli di ricotta e spinaci which was too tempting not to try. I'm glad we did, because it was a stunner. The sage butter with a lavish topping of freshly grated parmesan proved to be the perfect comfort food. Although we shared one portion, I'm confident I could polish the whole serving.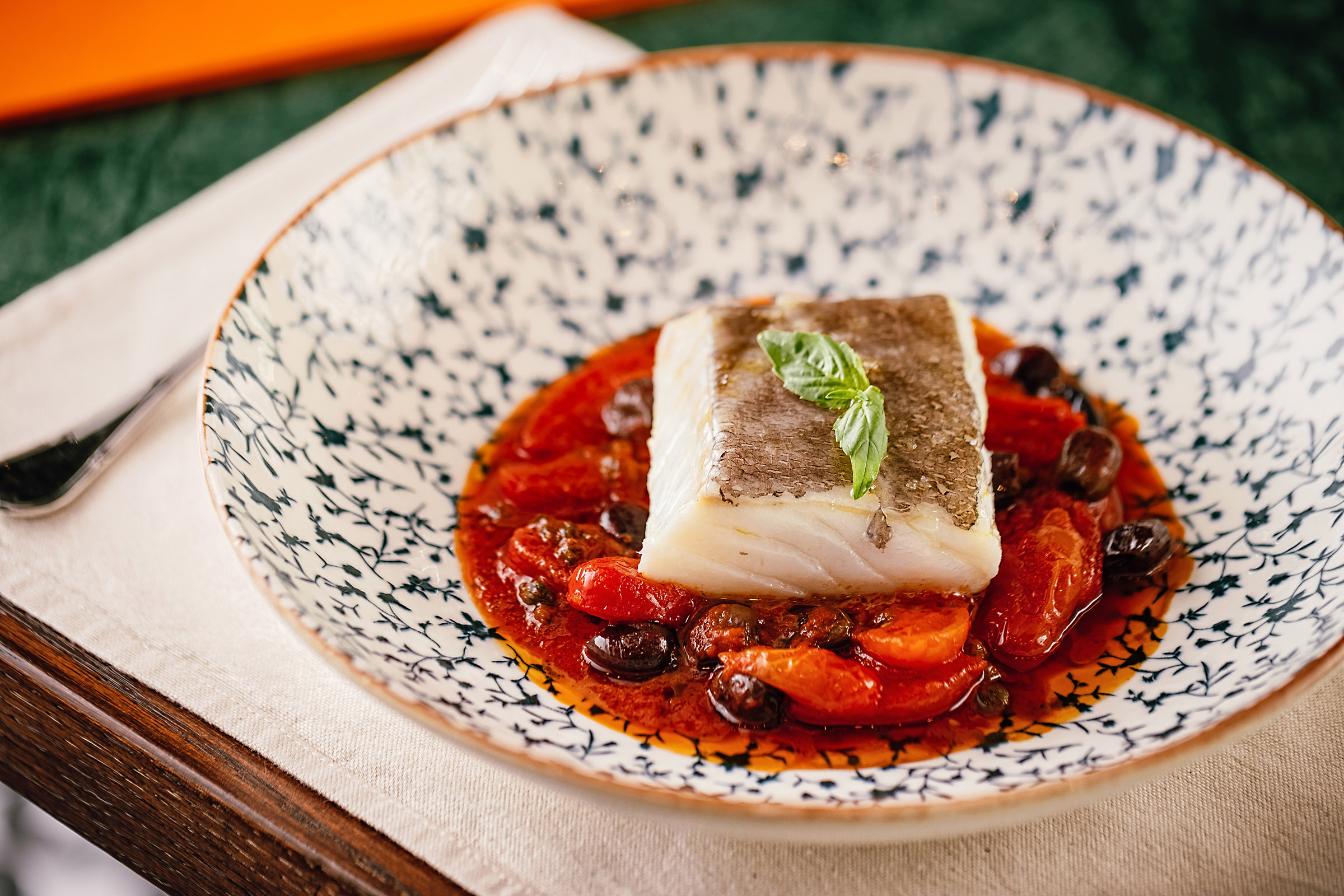 My dining partner opted for the Grilled Octopus with celeriac purée, while I chose the Grilled Sea Bream with Sicilian dressing for mains. A word of advice, the Sea Bream was slightly bland for my liking, but if it's an authentic dish you're after, we highly recommend it. The skin was crisped to perfection, and the flesh tender and soft.  My partner was a big fan of the octopus, with it being delightfully succulent and meaty, with an off the charts flavour profile. If you've been disappointed with your octopus elsewhere, rest assured that Isola Ristorante will remedy that.
If you must choose just one dessert to share, pick the La seadas al miele – Sardinia's traditional folded pastry with a drizzle of honey and a scoop of vanilla ice-cream. It was unreservedly decadent and we enjoyed every last crumb.
The verdict:
A sophisticated but unpretentious charming Italian restaurant that will bring to you the culinary customs and timeless classics of Sicily, Sardinia and Capri. Ideal for a hearty family meal, a mid-week catch up with friends or a relaxed night out.
Book now:
Daily from 8am-11pm. Call +9714 588 3124 or email info@isolarestaurant.com. Visit the website or Instagram.